Kim Kardashian from KUWTK Shares Cute Photo of Her Youngest Kids Chicago and Psalm Posing Together
On Tuesday, "Keeping Up With The Kardashians (KUWTK)" reality star Kim Kardashian took to Instagram to share the cutest photo of her two youngest children: Chicago and Psalm West.
The image showed a close-up of the little ones as they snuggled together. Chicago, 22-months-old, was seen resting her head on her little brother Psalm's stomach.
Both children were photographed as they looked straight at the camera. The five-month-old boy was upside-down lying on his back.
WHO ARE KIM'S CHILDREN WITH KANYE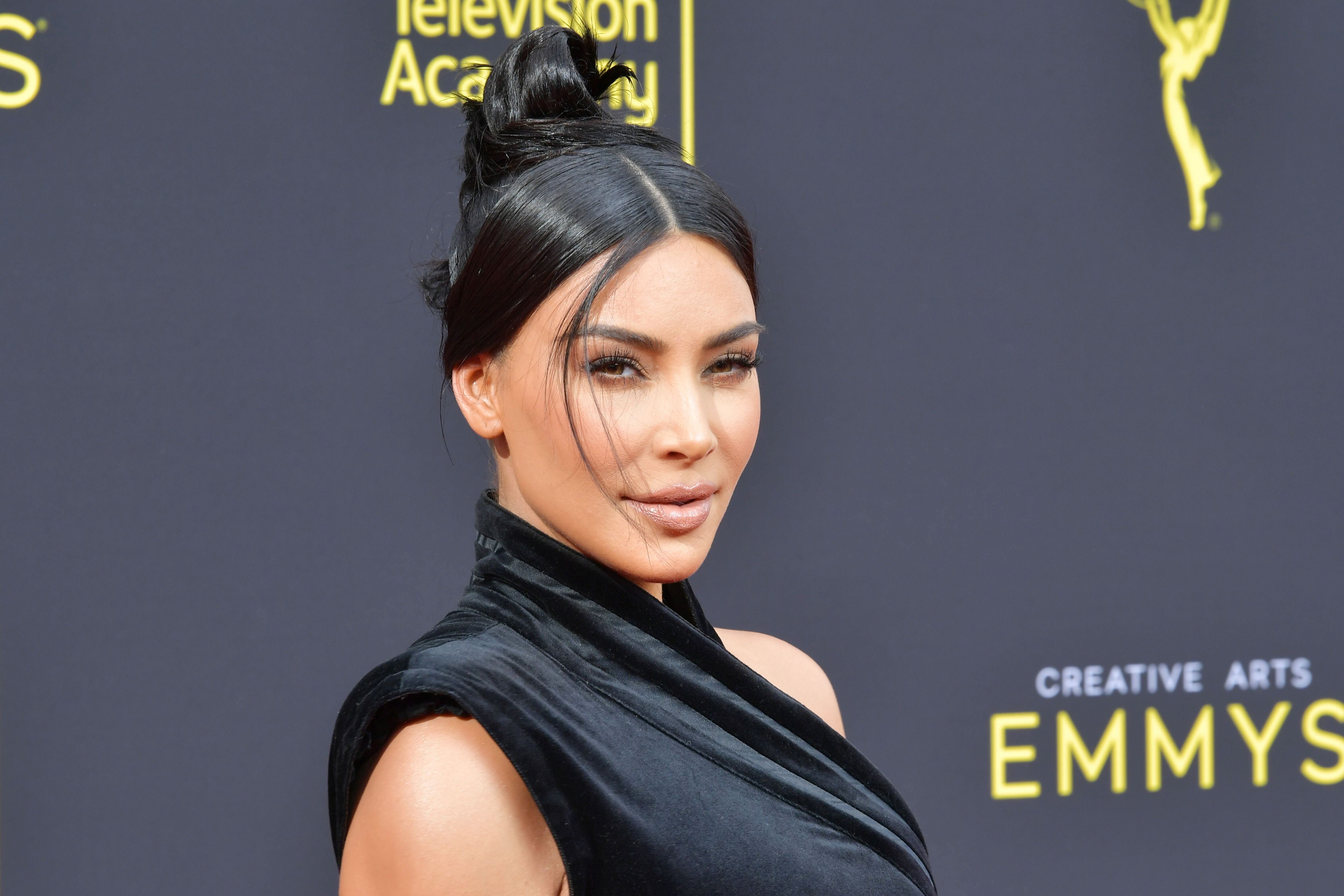 Kardashian captioned the adorable photo simply writing: "My heart!" The two young children wore pastel-colored clothing for the photoshoot.
The businesswoman shares a total of four children with her husband Kanye West. Kardashian is also a parent to North, six, and Saint, three.
HOW NORTH'S BIRTH WAS REVEALED
The reality star and the rapper revealed they were expecting their first child together in 2012. West announced the news during his performance in Atlantic City.
At the event, he told everyone to "stop the music and make noise for my baby mama." The couple was married in Italy before their first child was born a year later.
For her first two pregnancies, Kardashian suffered from Placenta Accreta. The condition occurs when the placenta grows too deeply in the uterine wall.
WEST KIDS WHO WERE BORN THROUGH SURROGACY
After that, the famous opted to have the rest of their children via surrogate. Chicago was born in 2018 and Psalm was welcomed in May.
The "KUWTK" star frequently takes to social media to share images of her children with her followers. Photos of the family of six were shared for Halloween when the family dressed up as bugs.
THE KARDASHIAN-WEST CHILDREN'S PERSONALITIES
In September, the businesswoman spoke to Vogue Arabia about her four children's personalities. Kardashian shared how she saw bits of both herself and her husband in Chicago.
However, she explained how it was still too early to figure our Psalm's personality. She added: "Hopefully they will have little bits of us and lots of themselves."
KARDASHIAN IS DONE HAVING KIDS
During an October episode of "KUWTK," Kardashian confessed to her family that she was comfortable with having only four children. She has, however, admitted that her husband wants more.
The reality star revealed that she was "done" having more children. Speaking about Psalm's birth she added:
"Our surrogate is so amazing, she had the easiest delivery. She pushed literally maybe one time. Kourtney and Kanye were in the room with me. I feel so complete."