Da Brat Shared Emotional Post Revealing She's Still Grieving Her Grandma's Death
It's been a few years since Da Brat's grandmother passed away, but the rapper is still grieving her loss. She recently melted hearts on Instagram with a pair of pics alongside her late grannie.
Although people say that only time heals wounds, rapper/radio host Da Brat is having a hard time accepting that social convention.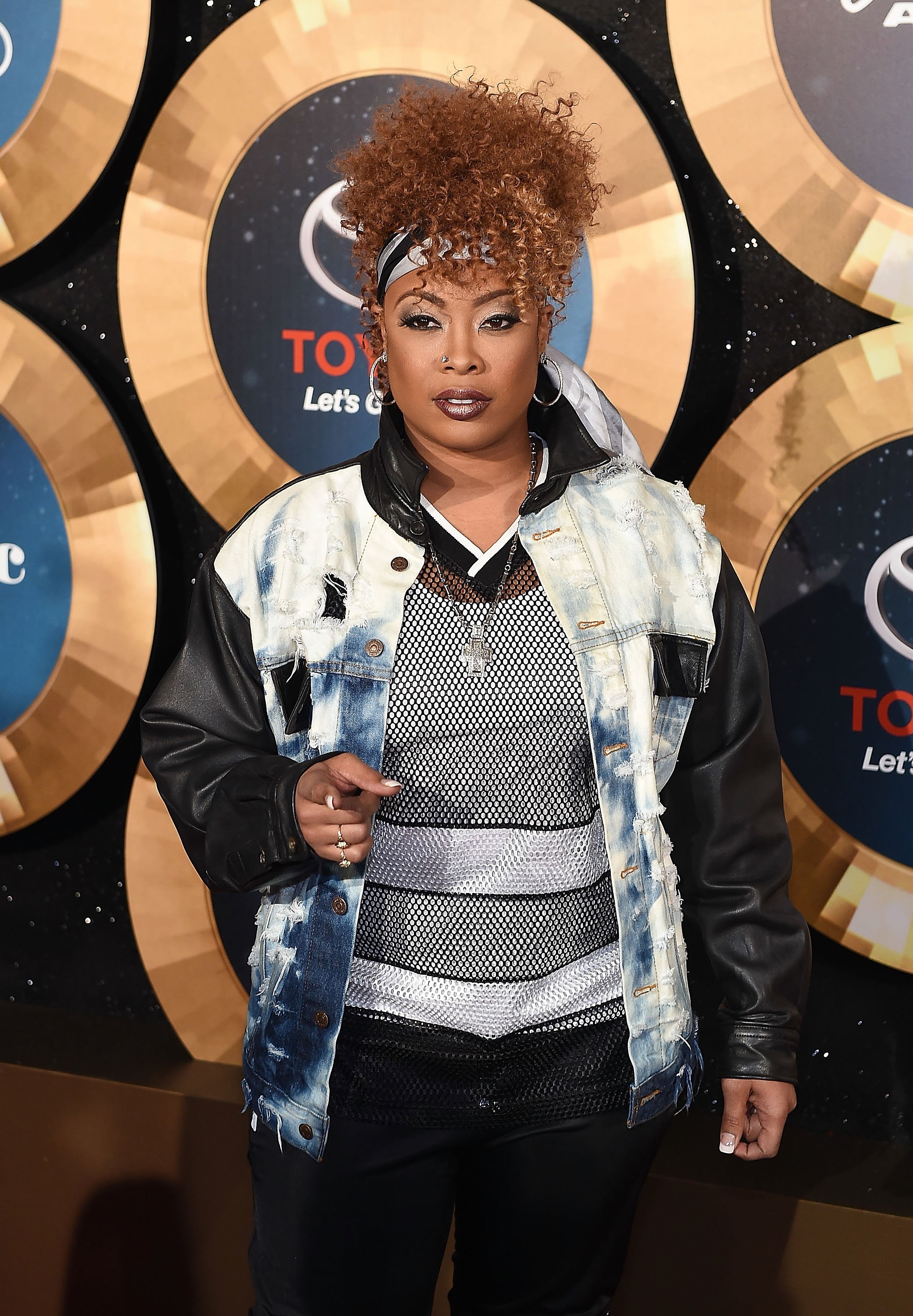 The "Dish Nation" co-host took to Instagram last week to share a heartfelt tribute to her late grandmother, with whom she had a very tight relationship.
REMEMBERING HER GRANDMA
Da Brat posted two separate photos, and in both, she's seen lying in bed with her half-asleep grandma, as the rapper explained that her grannie didn't like taking pictures, so she had to sneak up on her to get some selfies. 
She captioned one of the photos:
"My EVERYTHING. #myGRANNIE #missinUBAD AND people LIED to me, it DOES NOT GET EASIER w missin your loved ones as time goes by. #myPrayerWarrior #NOTHINGlikeaGRANDMOTHERSLOVE #openwound
In the second pic, Da Brat (real name Shawntae Harris) also made a side to side comparison of her and her grandmother's hands wearing matching class rings.
She added in the caption that, although her grannie isn't physically here, she carries her everywhere in her pinky.
THE STORY OF THE RINGS
Da Brat had already posted that same photo last year, and at the time, she explained in the caption the meaningful story behind the gorgeous rings that she now carries by herself.
The rapper recalled that her grandma bought her a class ring, and since the lady never had one from her high school, the thoughtful granddaughter got her one to match. And continued:
"We were twinning. I now wear both of them. I am very grateful to have had her all the years I did. She instilled GOD, CHURCH, FAMILY, LOVE, RESPECT, GIVING, INTEGRITY, and FORGIVENESS. I'd give my LIFE to have her back."
BEAUTY RUNS IN THE FAMILY
Earlier this year, Da Brat left fans in shock after sharing a photo with her beautiful and youthful-looking mother, who could easily pass as her twin.
The pair wore matching purple outfits, large sunglasses, and full makeup. And it seems like the "Fire It Up" performer inherited her bold fashion sense from her mom, who rocked long, blue braids.
"Me and Momz," Da Brat captioned the pic, adding a Purple Heart emoji.
But Da Brat's good looks also come from her father's side of the family, since her oldest half-sister, actress LisaRaye McCoy, is also known for her ageless look.
Although the sisters don't share the same mother, they have a really close bond, and Da Brat enjoys spending time with Lisa, her niece Kai Morae, and her niece's daughter Bella.
Lisa and her adorable granddaughter recently visited Da Brat at the radio station where she works, and the rapper was more than happy to show off how cute her family is by sharing a pic of the special day to Instagram. 
"My sister @thereallraye1 ain't nobody's 'punk' but MINE!" the rapper captioned the pic. "Her and my #BellaRaye came to see 'Shaaaawniiii' at the radio station. That how the baby says my name...it's way too cute. OMG [love] them!"