Olivia de Havilland Is One of the Last Living Legends from Hollywood's 'Golden Age' - Here's a Look at Her Life
Decades ago she cemented her reputation as a groundbreaking leading woman in Hollywood, and despite her retirement and advanced age, nothing seems to slow down her forever youthful spirit.
Academy Award-winning actress Olivia de Havilland turned 103 years old the last July, and along with 102-year-old Kirk Douglas she is one of the last living stars from classic Hollywood, and she is still news because of her challenging attitude.
Mostly known for her part in "Gone with the Wind" and because of a much-publicized "lifelong feud" with her late sister Joan Fontaine, De Havilland has led one of the most exciting careers in the media. Let's look back at her life.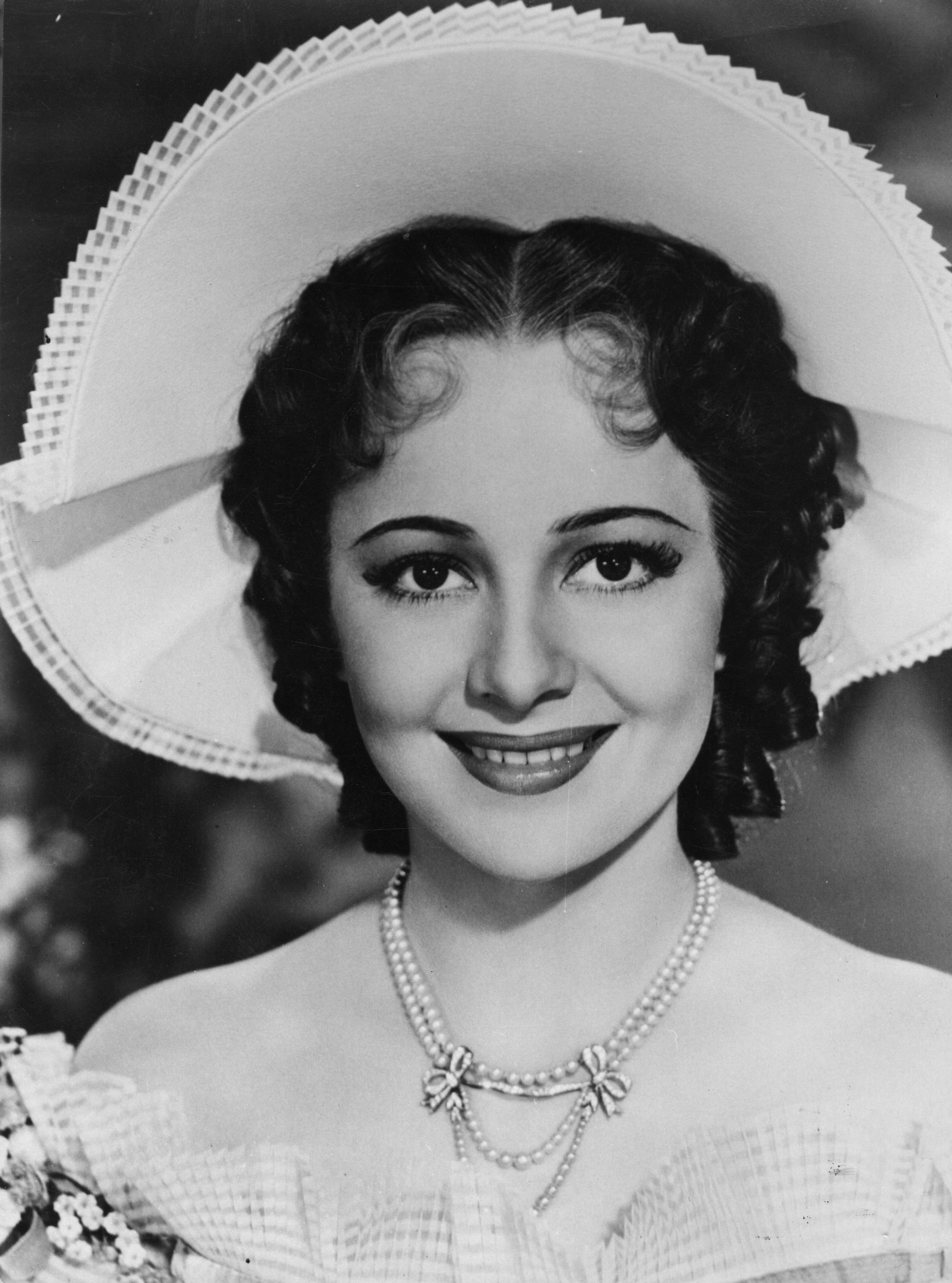 BORN IN JAPAN
Olivia de Havilland was born in Tokyo, Japan on July 1, 1916. Her destiny might have been shaped by her given name, which was reportedly inspired by the character of the same name from William Shakespeare's play "Twelfth Night."
De Havilland and her younger sister Joan Fontaine, another legendary actress, are the daughters of a British patent attorney and a stag actress. Since both their parents were British citizens, the sisters were automatically entitled to be UK nationals.
Later, De Havilland also became a US citizen, moving to California in 1919. After her marriage to Pierre Galante she obtained a third nationality, becoming a French citizen. She still lives in Paris.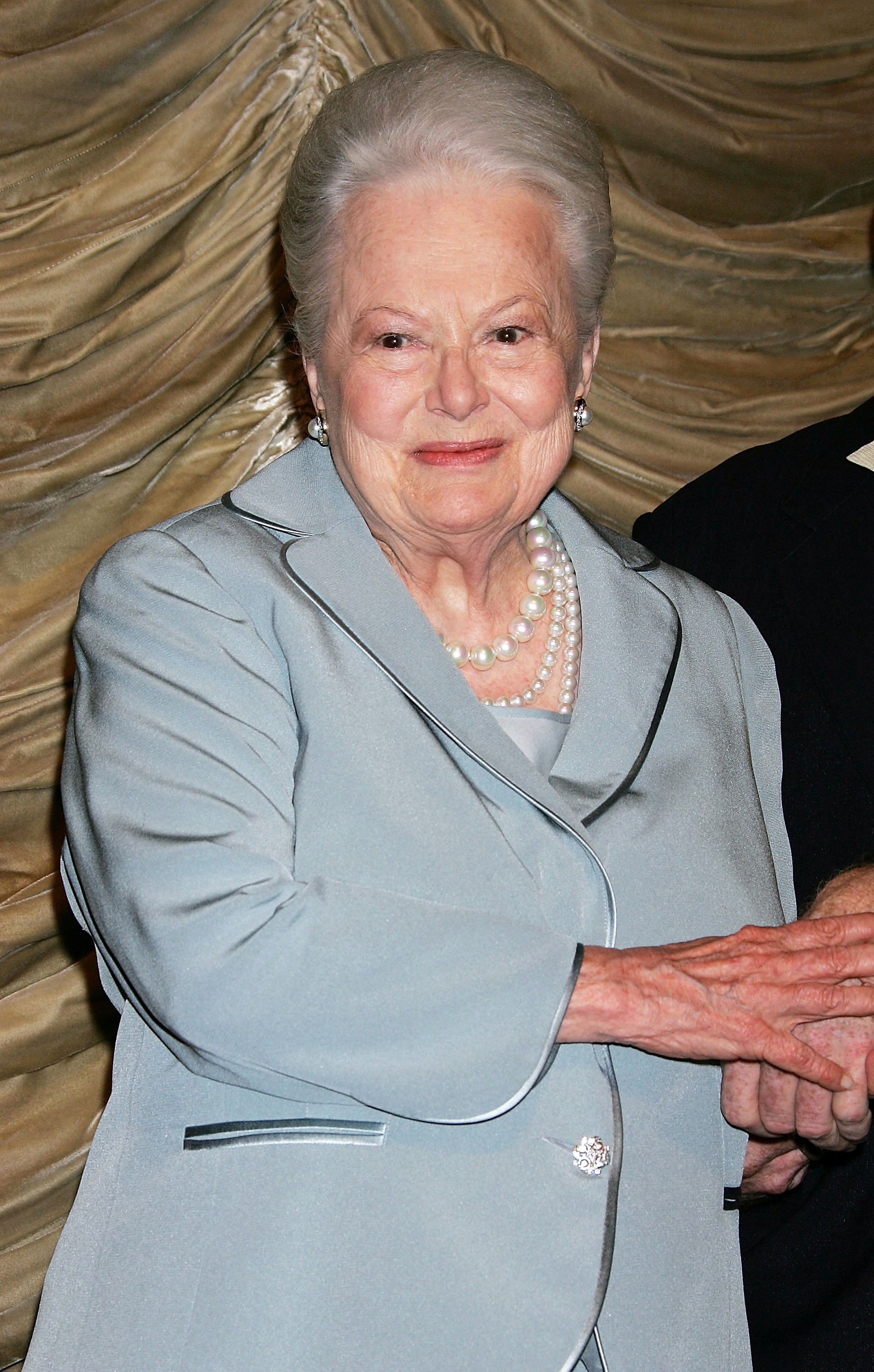 SHAKESPEARE LED TO HER FIRST FILM ROLE
Growing up in California, De Havilland soon followed her mother's vocation and started to appear on stage plays. Apparently, she was actually thinking to pursue a career in teaching, but fate had something different in store for her.
De Havilland was taking part in a community theater version of Shakespeare's "A Midsummer Night's Dream," playing the role of Puck, when she was "discovered" by Hollywood director Max Reinhardt, who asked him to join his stage troupe.
The young actress then got to play Hermia in Reinhardt's version of the play, presented at the Hollywood Bowl in 1933. Two years later she was debuting on the big screen. De Havilland reprised the role of Hermia in the 1935 film adaptation.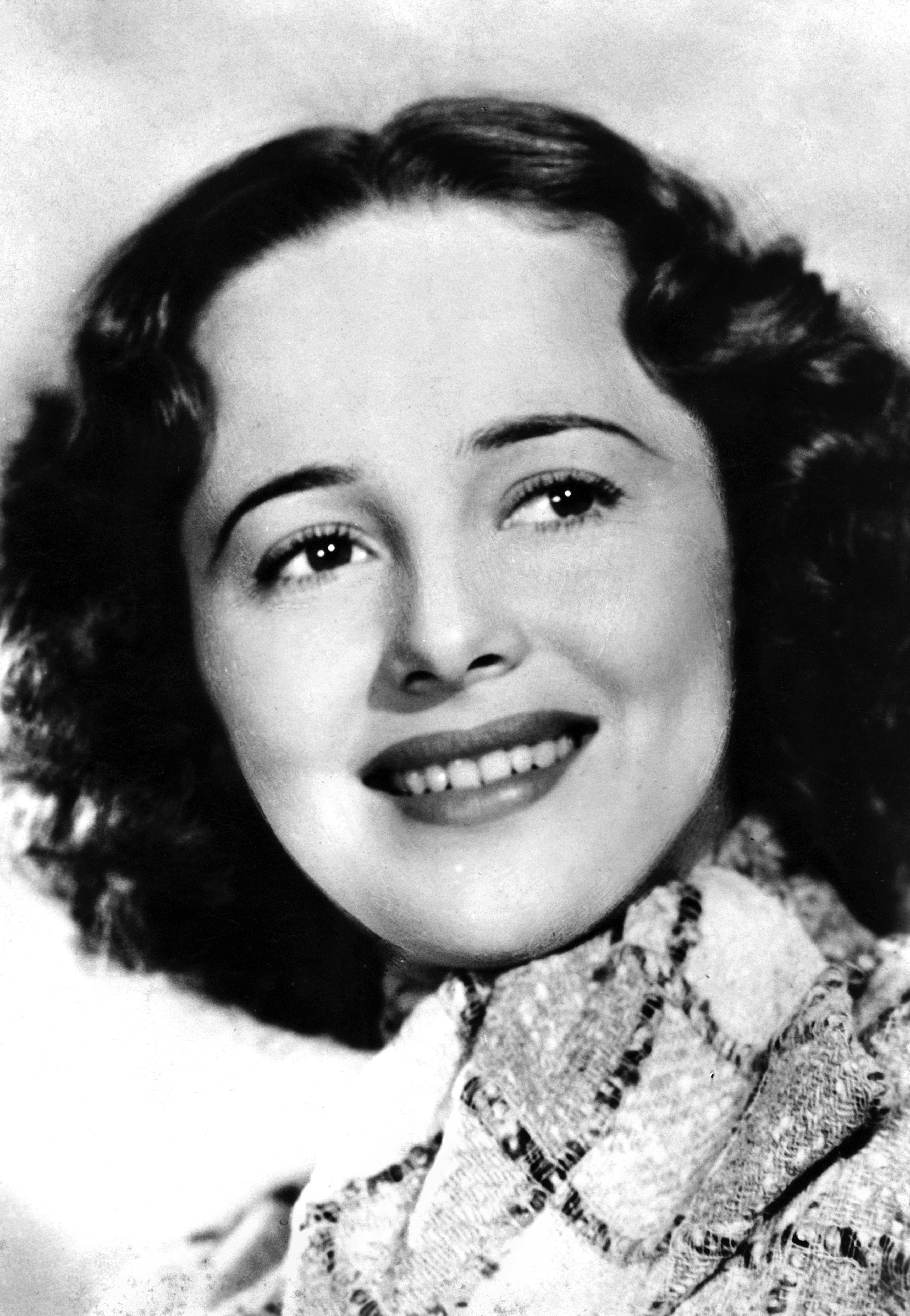 ERROL FLYNN
De Havilland was in four films in her freshman year in the movies, the last of which was "Captain Blood." The pirate-themed picture marked the first time the actress shared the screen with Flynn, with whom she was going to co-star frequently.
The chemistry between the two made them a popular onscreen pair and they worked together in a total of seven films, the most famous of which was "The Adventures of Robin Hood" (1938).
Many years after completing her last film with Flynn in 1941, a 92-year-old De Havilland admitted that the two had feelings for each other but never did anything about it. Flynn, also shared that he had indeed fallen in love with her.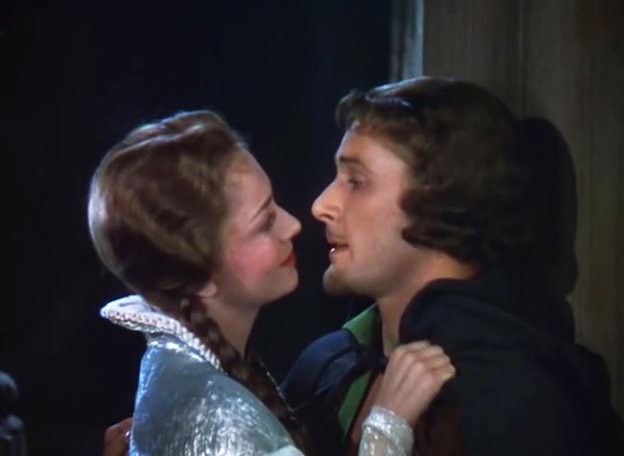 GONE WITH THE WIND
While her films with Flynn gave her steady work and exposure in the industry, the adventure and action stories these movies told did little to showcase De Havilland's acting skills.1939 changed everything for the star, when she landed her breakthrough role as Melanie Hamilton in the legendary film "Gone with the Wind," which earned her the first Academy Award nomination.
Today, 80 years since the film was released, De Havilland is the only surviving member of the cast, which is somehow ironic since her character was the only major one to die in the Civil War classic.
SUING WARNER BROTHERS
In 1943, already a big star and household name, was frustrated with the way her studio, Warner Brothers, was handling her career, and she was relieved to know that the contract she had signed with the Hollywood giant was coming to an end.
But now that De Havilland was too valuable for the studio to let her go, they claimed she owned some time and was obliged to stay longer. Outraged, the actress filed a suit against the studio in court.
In 1945, the California Supreme Court ruled in favor of De Havilland, which resulted in the "De Havilland rule," a law that forbids the studios to sign contracts longer than seven years with actors.
ACADEMY AWARD WINNER
In 1946, after three years away from the cameras while in the middle of her legal battle, De Havilland made a triumphant return to the big screen with her Academy Award-winning performance in "To Each His Own."
The film earned her the third Oscar nomination and her first win, as Best Actress in a Leading Role. Thus, De Havilland and her sister Joan Fontaine became the only sisters to win Best Actress in the Academy Awards.
In 1950, De Havilland got her second Academy Award as Best Actress for her part in "The Heiress." She went on to become only the third Academy Award winner to reach the age of 100.
LATER CAREER AND RETIREMENT
The role of Miriam in the psychological thriller "Hush…Hush, Sweet Charlotte" (1964), a sequel of sorts to "What Ever Happened to Baby Jane?" (1962), was the last major work to mention in De Havilland's long and successful career.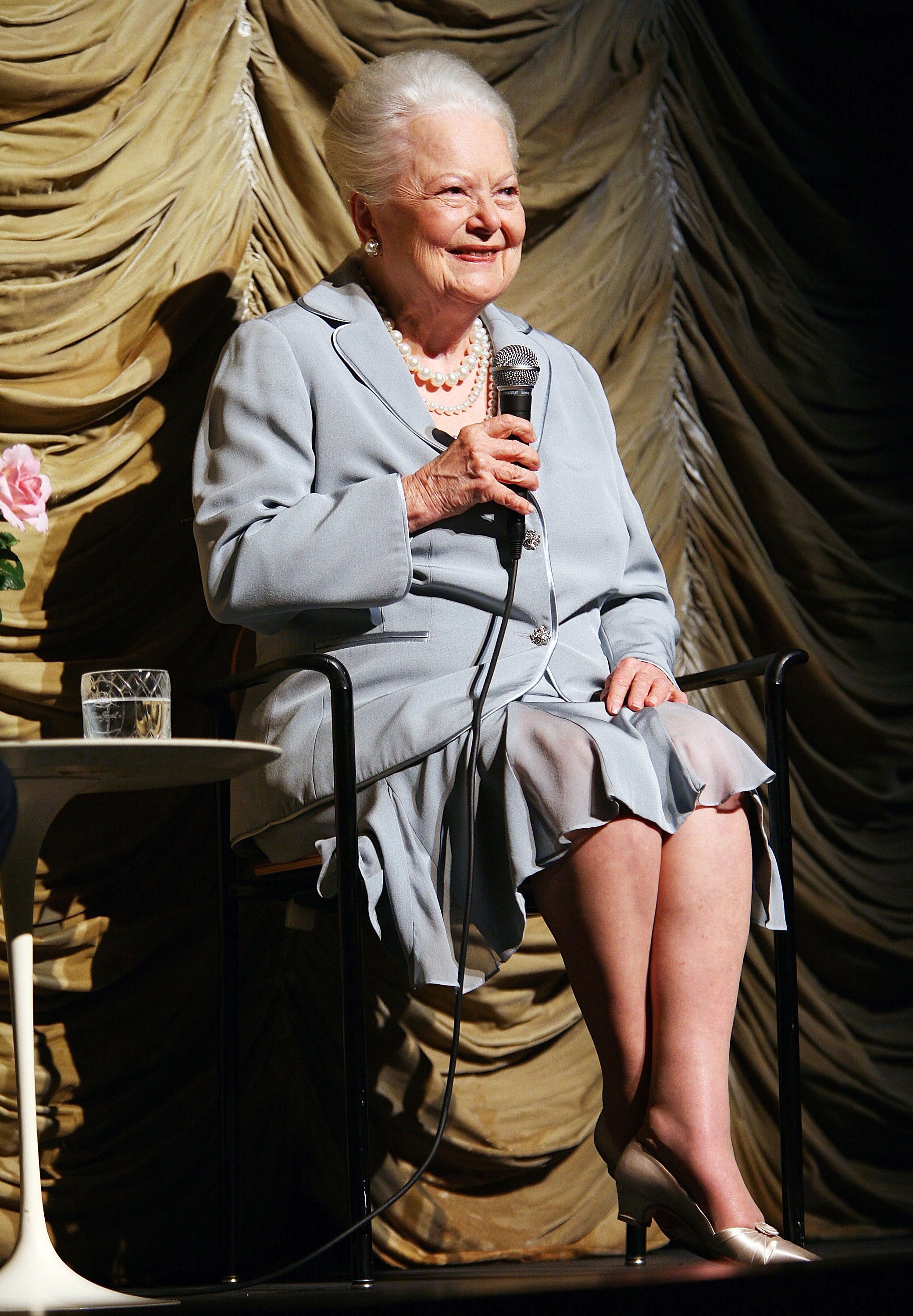 Nevertheless, the actress kept making regular appearances in both film and television until 1988, when she retired from performing. The previous year, she won a Golden Globe for her supporting role in "Anastasia: The Mystery of Anna."
Following her retirement, De Havilland remained busy collecting accolades all over the world and making public appearances now and then. In 2017, she received the title of Dame Commander of the Order of the British Empire at age 101.