Courteney Cox's Dogs Reportedly Rescued by Good Samaritan after They Ran into Traffic
Courteney Cox's dogs are indebted to a stranger who saved them when they ran off on a highway with their owner in tow. 
"Friends" alum Courteney Cox was extremely thankful when a paparazzo man stopped his car to rescue her dogs who had escaped on Wednesday, reported TMZ. 
The actress would have stopped the pups herself, but alas, she could only reach so far on the Pacific Coast Highway where they'd jolted. The outlet attained a clip of the incident. 
According to TMZ, Cox's dogs got loose from her Malibu mansion in Los Angeles. The clip of the event was captured by the rescuer's dashcam.
In it, Cox dashes through the street with her hands raised. It cuts to her and the Good Samaritan walking back, each holding a dog as they presumably go to the star's home.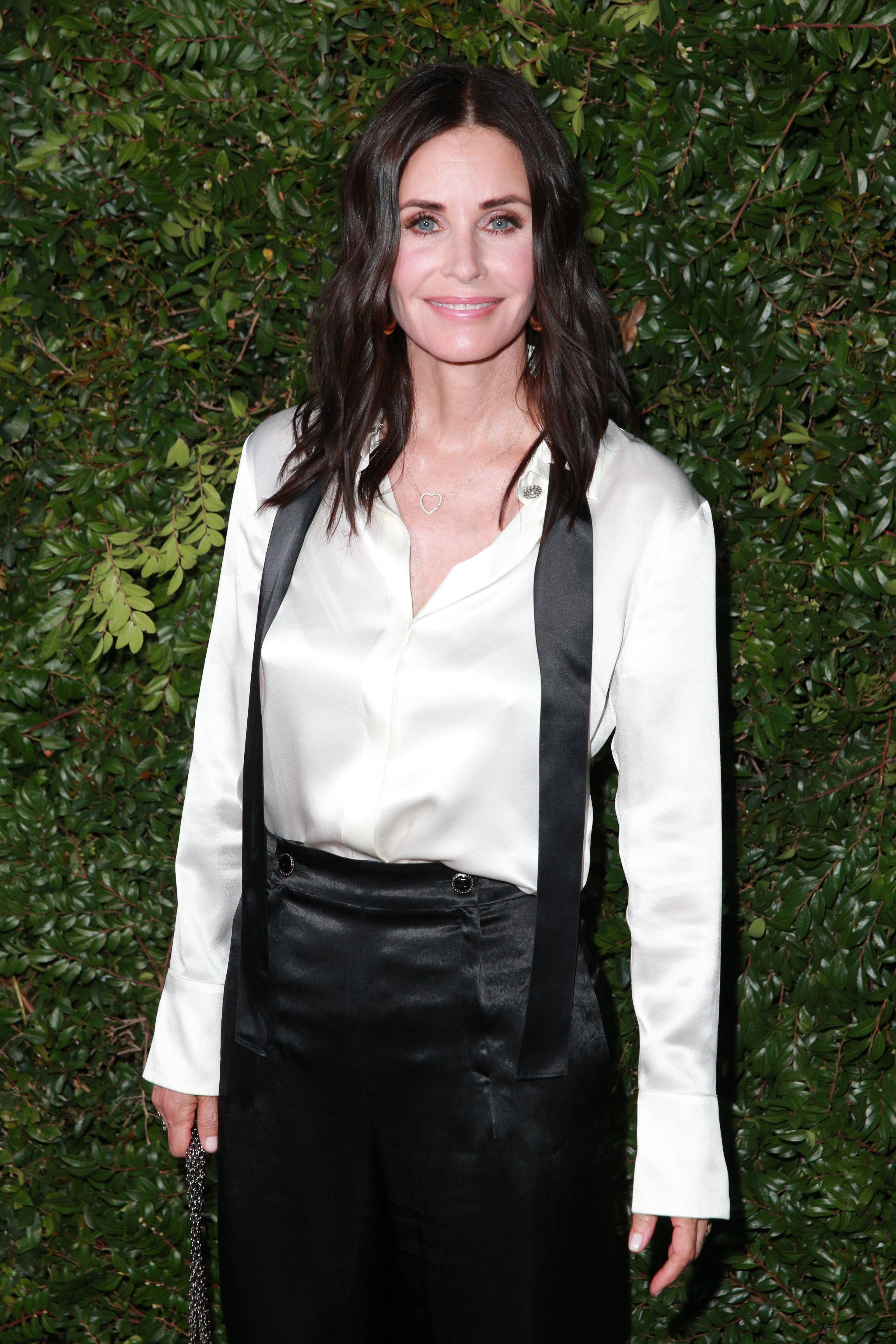 The 55-year-old reportedly told the man, "You saved my dogs' lives!" and thanked him. People later got word from an alleged close source who confirmed that "everyone's okay." 
The incident follows former co-star Jennifer Aniston's unfortunate loss of her beloved dog, Dolly. Cox was one of many who came, at least in spirit, to the actress' side to comfort her in July. 
Aniston's ex-boyfriend Justin Theroux announced the grim news via Instagram. In response, Cox reportedly commented, "We love you dolly," with two broken-heart emojis. 
According to People, Aniston adopted the white German Shepherd in 2006, sometime before she was with Theroux around 2009. The pair were married in 2015 and divorced in 2018. Dolly was at the wedding.
Cox recently met up with Aniston as well as their "Friends" co-star Matt LeBlanc back in October. The trio shared a rare reunion picture of them hanging out. 
In the shot, LeBlanc stands above the two women for a casual selfie pic. Both girls looked to be makeup-free and still appeared gorgeous. In the caption, Cox wrote: "A rare night and I love it." 
Cox and the cast typically end up meeting up — not usually altogether — and now and then grace fans with nostalgic pictures. Another photo from June featured Lisa Kudrow and Aniston as well, and all three glowed.