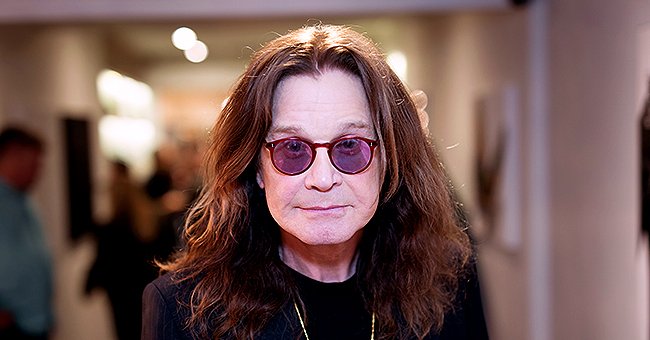 Getty Images.
Ozzy Osbourne Makes Live Comeback as He Performs 'Take What You Want' with Post Malone and Travis Scott at the 2019 AMAs

Veteran rocker Ozzy Osbourne shined during his performance at this year's AMAs alongside Post Malone and Travis Scott, taking to the stage for the first time in almost a year.
Following a year of health-related issues and surgeries, the former Black Sabbath singer stayed seated as he belted the chorus of the chart-topping track, "Take What You Want," while the vocals of Travis Scott and Post Malone filled out the rest of the song.
OZZY'S SUPPORTIVE FAMILY
In full support of Ozzy, wife Sharon and their children Kelly and Jack cheered on from the audience as the former Black Sabbath singer performed his part from the gothic-looking throne, as it was the first time the rocker performed since late 2018.
"This song with Post has brought him back to life again," Kelly Osbourne said on the red carpet before the evening got underway. "It reaffirmed his love and what he does and given him that fighting spirit he needs to get to the other side of this."
HIS FIRST SOLO ALBUM IN A DECADE
Inspired by his collaboration on "Take What You Want," Ozzy also completed his first solo album, "Ordinary Man," since "Scream" in 2010, which is set to arrive next year.
Fans will also be happy to know that Ozzy's "No More Tours "2 will resume next year on May 27 in Atlanta, Georgia, following his slew of health-related issues over the past year, which caused him to postpone his tour.
"Its been one of the most [expletive] years of my life," Ozzy said during an interview in August. "I've had everything this year."
OZZY'S CRAZY YEAR
In October 2018, Ozzy contracted a staph infection on his hand, which later required surgery, followed by a bout of pneumonia that landed him in the ICU. In addition, Ozzy required surgery again in January after he suffered a fall that fractured his neck.
According to Sharon Osbourne, Ozzy's ability to return to the studio and work on music again after his long medical hiatus couldn't have come at a more pertinent time.
"It's been a huge boost for him because he felt literally worthless. He would watch different things on TV, and he was watching some documentary on a band, they were in their tour bus traveling, and he couldn't watch it," Sharon explained. "He was near to tears, and he goes, 'I miss my life, I want my life back.'"
SETTING THE RECORD STRAIGHT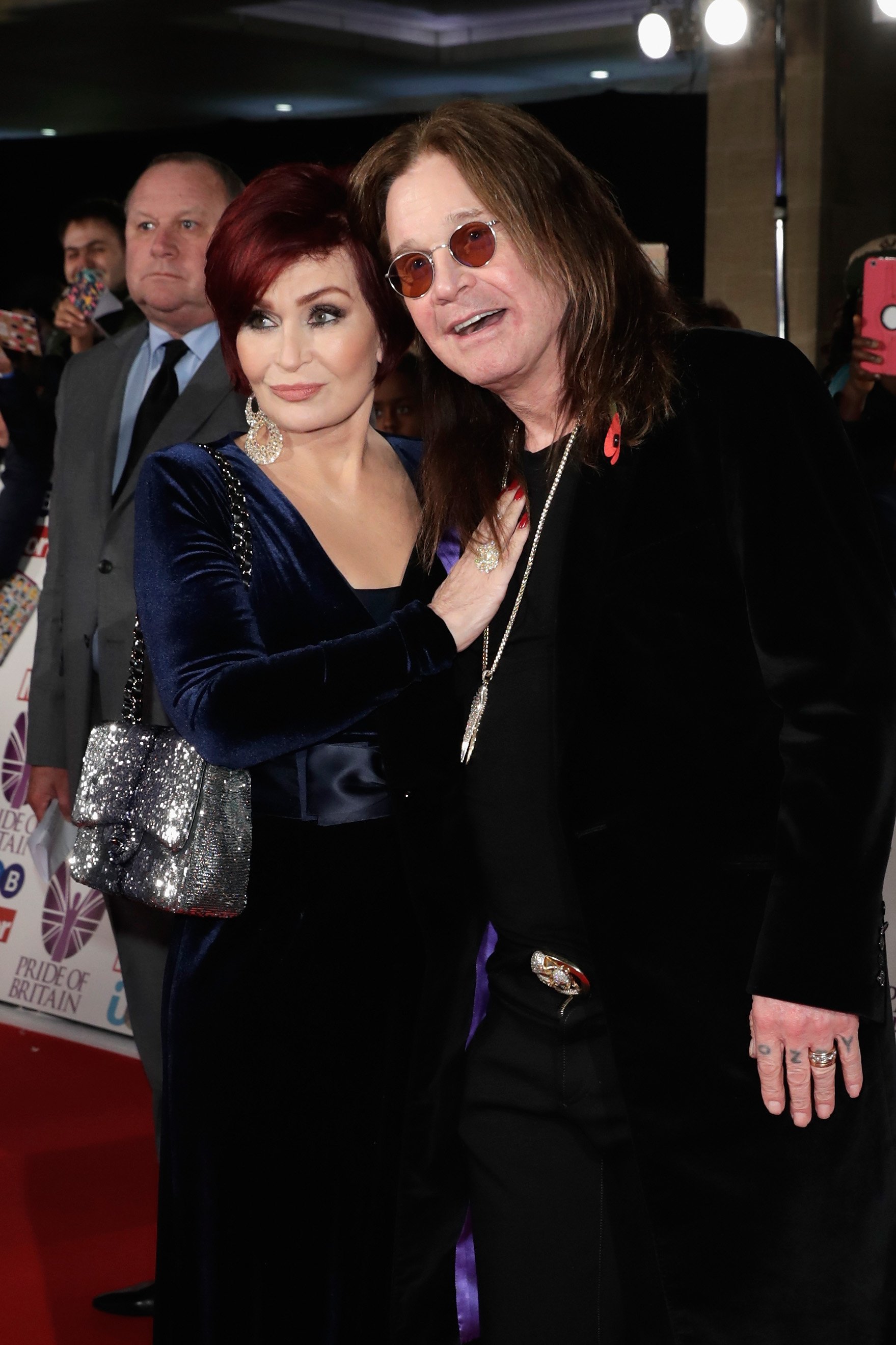 Sharon Osbourne and Ozzy Osbourne attend the Pride Of Britain Awards at Grosvenor House, on October 30, 2017, in London, England. | Source: Getty Images.
In October, the rocker gave an update on his health after doctor's orders for bed rest had the media speculate whether Ozzy Osbourne is still clinging to life.
"I'm not dying; I am recovering. It's just taking a little bit longer than everyone thought it would. 'You're just gonna have to be a little bit more patient," Ozzy assured his fans at the time.
Please fill in your e-mail so we can share with you our top stories!