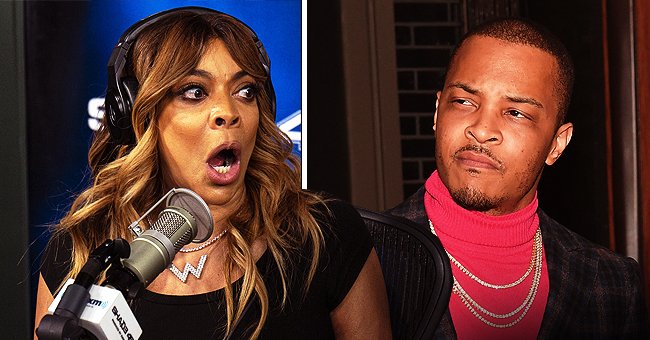 Getty images
Wendy Williams Slams TI's 'Red Table Talk' Interview after Saying Daughter Getting Pregnant Was Bigger Deal Than Son Getting Someone Pregnant

Wendy Williams slams T.I. Harris after he tried to go back on his story about attending his daughter's gynecological exams.
T.I. Harris tried to do some damage control on "Red Table Talk" claiming he was exaggerating when he talked about accompanying his daughter Deyjah to the gynecologist to check on her virginity.
But many aren't buying his excuses, including talk show host Wendy Williams.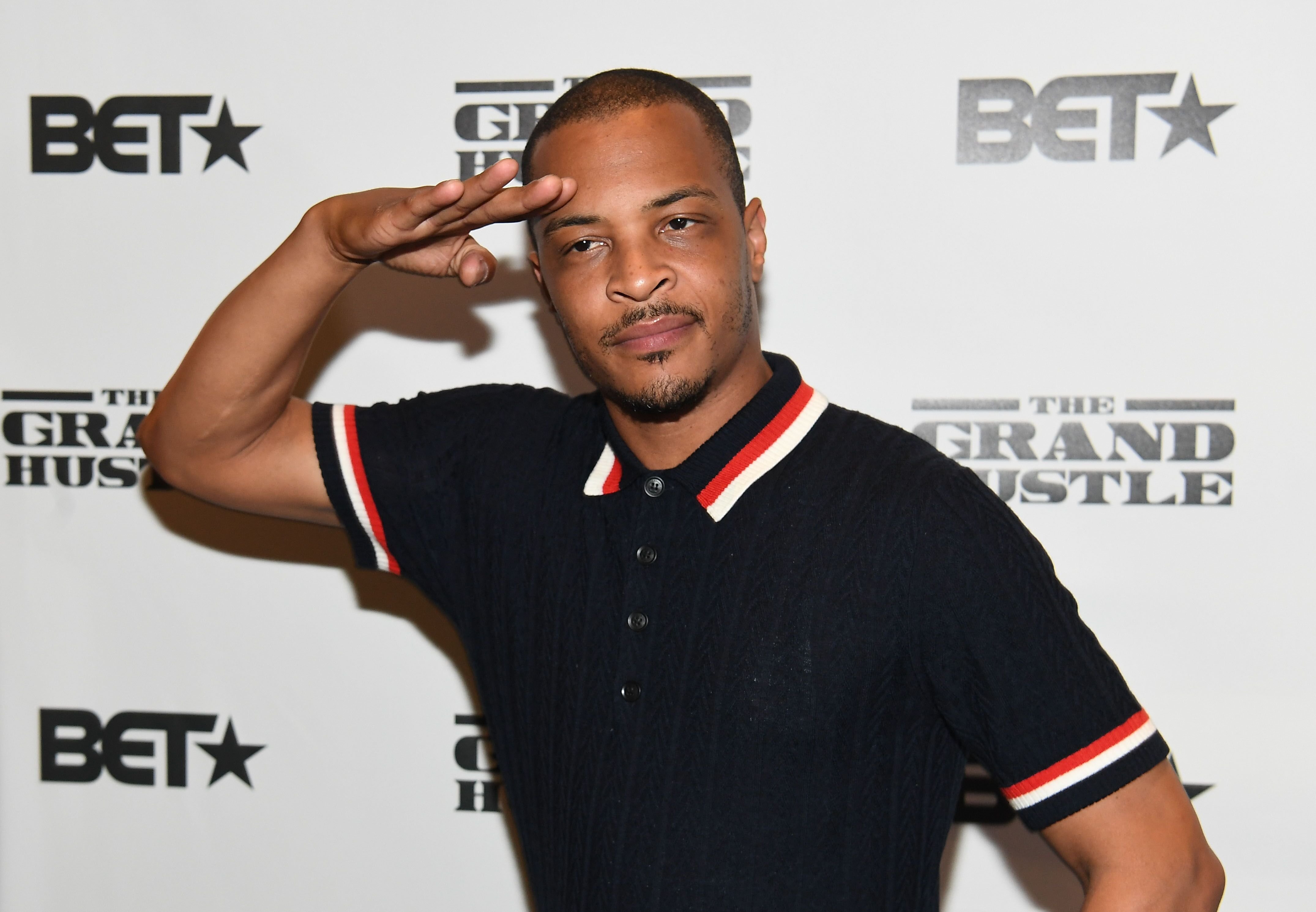 Rapper Tip "T.I." Harris at a BET event for "The Grand Hussle"/ Source: Getty Images
TIP HARRIS ADDRESSES "HYMENGATE" ON "RED TABLE TALK"
T.I. had revealed that he accompanied his 18-year-old daughter Deyjah to her gynecologist yearly to check on her virginity.
The revelation has started a storm of controversy and angered many people. T.I. tried to clear his image and claimed he was being "humorous" and exaggerating in the original podcast. But no-one laughed...
T.I. HARRIS EXPLAINS BUT WENDY WILLIAMS ISN'T BUYING IT
But T.I.'s explanation didn't gel with most of his female audience - and especially the ladies from "The Real," Whoopi Goldberg on "The View", and in particular, Wendy Williams who called him out on being a hypocrite.
WENDY WILLIAMS SLAMS T.I. HARRIS
Wendy was hard on T.I., stating that whether or not he was present in the examination room, it was still a violation of his daughter's privacy. She said:
"I never thought he was in the examination room while his daughter was akimbo in the stirrups. It's still a violation and he's still talking too much."
WENDY WILLIAMS CALLS OUT T.I. HARRIS ON STATEMENT ABOUT HIS SON
What angered Wendy, even more, was the fact that T.I. openly stated that his son impregnating a young girl worried him a lot less than his daughter getting pregnant.
The talk show host and her audience reacted to his statement with disbelief, and Wendy said:
"The more he talks the more of an ass he looks like. What are you talking about?! If your son gets a girl pregnant, your household still changes. What are you trying to say? Shut up!"
We are sure that Wendy's last statement is a sentiment that T.I.'s daughter Deyjah would echo with all her heart.
Her father's exposure of her private life has led the 18-year-old to block him from her social media, and close down her Instagram account.
It is also interesting to note that Willow Smith was not present at the "Red Table Talk" interview with T.I. She would surely have been a lot harsher than her mom...
WENDY WILLIAMS SLAMS T.I. HARRIS OVER PODCAST
Wendy Williams had first addressed the "Hymengate" scandal when T.I., Harri's original podcast came out, in which he revealed that he took his daughter Deijah to a yearly gynecological exam.
The angered talk show host slammed the rapper for insensitivity, saying:
"You know why he's there? To check her hymen, and see if she's a virgin."
Wendy accused T.I. of double standards since he quite openly speaks about his son King having sex from the age of 14, while he is determined to control his daughter's sexuality at 18...
Please fill in your e-mail so we can share with you our top stories!