Apryl Jones from L&HH Wishes Boyfriend Lil Fizz a Happy Birthday with Touching Message and a Sweet Pic
Despite the controversy surrounding her relationship, Apryl Jones will stop at nothing to flaunt her new man, Lil Fizz. The "Love & Hip Hop" star paid tribute to her beau, who just turned a year older, and it's all shades of romantic.
Apryl and Fizz (real name Dreux Pierre Frédéric) have been catching flack for their relationship. Apryl's baby daddy, Omarion, is Fizz' B2K bandmate, and fans and celebrities alike have had a lot to say.
On November 26, Apryl took a break from defending her relationship choice and instead shone the spotlight on her boyfriend, who just turned 34.
It looks like Apryl and Fizz are already acting out one part of Omarion's advice. Changing the narrative, though? We'll have to wait
"Happy Born Day to one of my favorite human beings on this planet!" the reality star gushed alongside a photo of the rapper kissing her cheek. "I'm blessed to have you in my life."
Apryl continued:
"There are very few genuine and real people who actually are who they say they are! You're a straight shooter, and that's what I adore about you! Always sticking to your words with actions!!! You deserve everything and more in this lifetime!!!"
THE BIG SCANDAL
Rumors of Apryl and Fizz dating made the rounds for months before the couple finally went public during an episode of the VH1 reality series, which aired last month.
The backlash intensified, and one of the prominent voices was Fizz' baby mama, Moniece Slaughter, who is also a cast member on "Love & Hip Hop."
Apryl and Fizz have made it known on more than one occasion that they do not care for what other folks have to say about their love. Earlier this month, the mom-of-two went as far as clapping back at Meek Mill after the rapper criticized them.
DEFENDING THEIR LOVE
Meek commented under a photo of Apryl and Fizz saying: "Y'all outta pocket for this move, no disrespect." After Fizz checked the rapper, his woman added: "No disrespect. But you tried to talk to me. And that's not out of pocket…?"
Apryl shares five-year-old son Megaa and three-year-old daughter A'mei with Omarion, while Fizz and Moniece have a nine-year-old son Kamron.
EXES REACT
While Omarion, 35, has been relatively quiet about the whole situation, Moniece doesn't seem to be too pleased. After repeatedly calling out Fizz and Apryl, she recently threatened to sue her baby daddy over her role in his 2015 music video.
When Omarion eventually broke his silence about a week ago, the R&B singer said he had no problems with Apryl and Fizz dating. He just wished they would "change the narrative," a reference to the couple's L&HH storyline that sees them allegedly disrespecting their exes.
He added:
"She's still the mother of my children. When something affects her, it affects my kids, and that affects me. But what she does is, you know, live your life! I think people should do whatever makes them happy."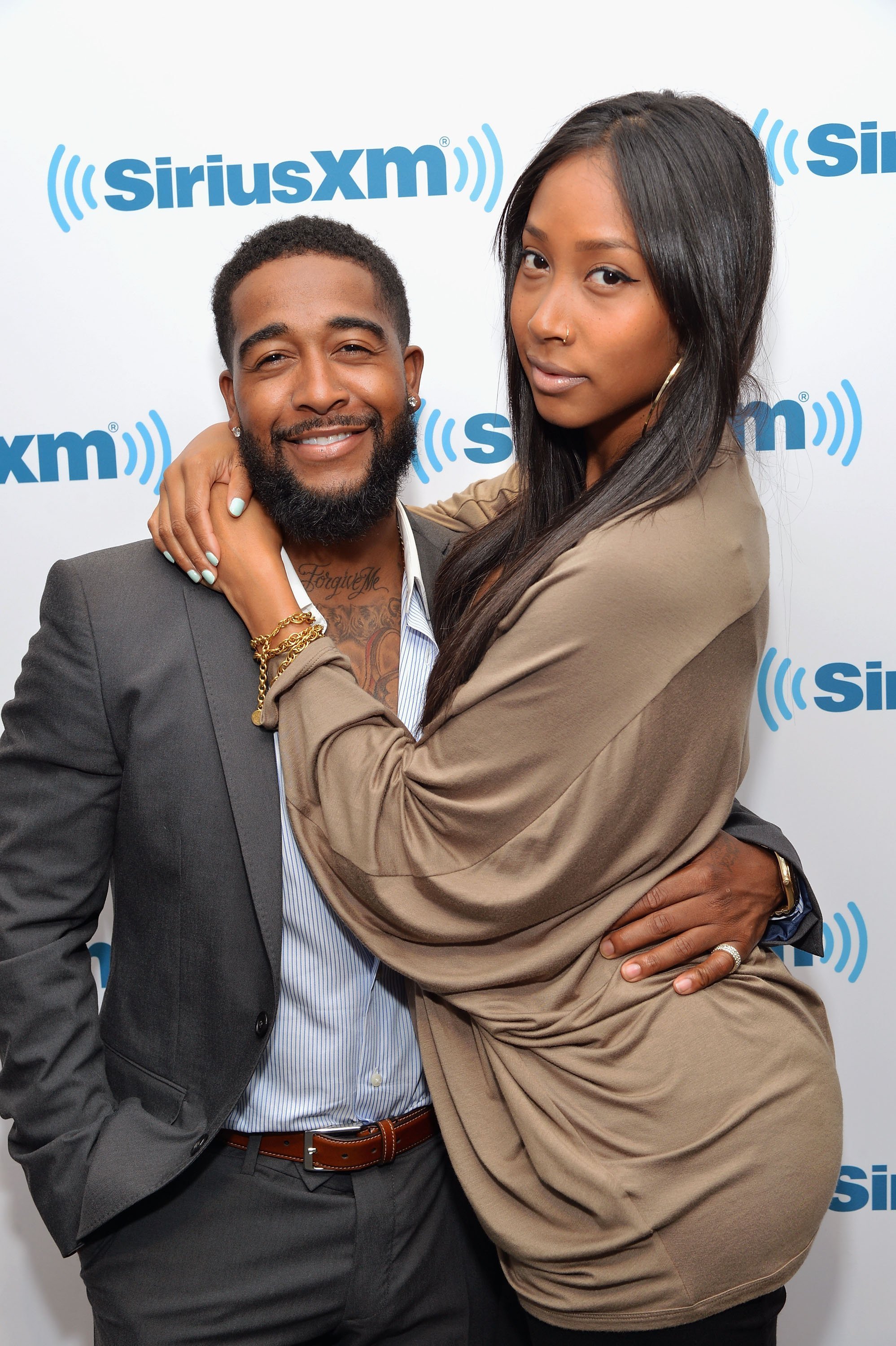 It looks like Apryl and Fizz are already acting out one part of Omarion's advice. Changing the narrative, though? We'll have to wait and see if that happens.
Whatever the case, happy birthday to Lil Fizz, and we hope all the adults involved in this messy situation can get along enough to do what is best for everyone, including the kids.