Meet Steve Harvey's Third Wife Marjorie Who Is the Mother of Their Three Kids
Marjorie Elaine Harvey is best known as the wife of African-American comedian, Steve Harvey, but aside from her involvement with the famous NBC star, the fashion icon has a lot of interesting details about her.
Before her 2007 marriage to the "Family Feud" icon, Steve Harvey, Marjorie Harvey made her way in the fashion industry, carving a niche for herself as a fashion blogger. Together, the couple has a large blended family, comprising seven children, which leaves a lot to wonder about the celebrated ever-youthful, fashionable, wife of Steve Harvey.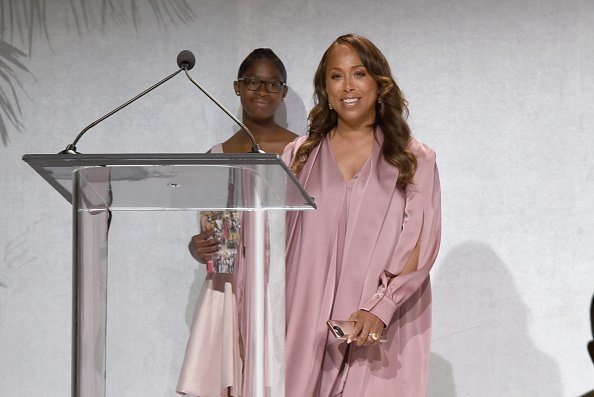 BIOGRAPHY OF MARJORIE ELAINE HARVEY- AGE, EDUCATION, CAREER
The fashionista was born to African-American parents, as Marjorie Elaine Ridge-Woods on October 10, 1964. The fashion blogger, who is a daughter to Doris Bridges, spent her early years with her parents and younger brother before moving on to college.
While in college, the mother of three found it difficult to cope with the curriculum, which led to a fall in her grades, until she eventually dropped out of school to pursue her fashion dreams.
Her first venture was the fashion blog, "Lady Loves Couture," which she created soon after dropping out, and was focused on hot topics like beauty, styles, food recipes, and etiquette. 
Her passion for her work made her blog one of the top fashion outlets in the country, attracting more followers, and before long, she bagged almost four hundred thousand followers on the fashion blog and millions more on social media.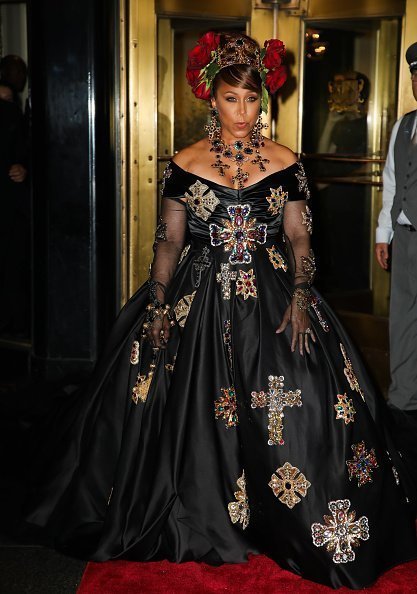 Excelling as a fashion blogger paved the way for her in the fashion world, and soon, she began to tour around the world, seeking out trending styles from various countries and cultures. Following her marriage to Steve, the icon launched two additional fashion websites, "Marjorie Harvey's Closet," and "Marjorie Harvey Handbags," created solely for shopping.
STEVE HARVEY WIFE'S NET WORTH
Since finding her way into the Harvey household, Marjorie Elaine Harvey, aged 55, has made a fortune, and is worth millions of dollars, although the exact monetary value is yet unknown. However, her husband, Steve Harvey's net worth, spans over $160 million, with multiple strings of income to his credits.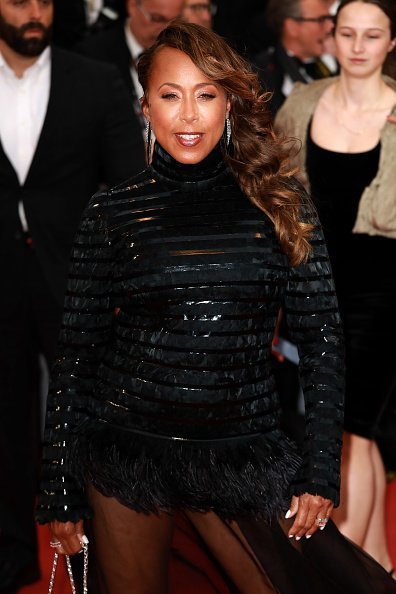 EX-HUSBAND
The 55-year-old's marriage to Steve Harvey marked her second time walking down the aisle. The fashion idol was first married to Jim Townsend, who later got convicted for drug dealing and sentenced to life imprisonment. 
In the fifth year of his sentence, the fashionista ended her marriage to Jim. In 2017, word went out that the first of Marjorie Elaine Harvey's husbands was granted a pardon by the former US president, Barack Obama, but by then, the mother of three was already ten years into her marriage to the West Virginia born comedian.
MARJORIE HARVEY'S MARRIAGE TO STEVE HARVEY
The businesswoman first met and dated the NBC star in 1990, years before his first marriage, but the relationship hit a rough path which according to the fashion mogul, was on account of the long-distance relationship they then shared. 
Steve, who fell in love with his recent wife, at first sight, wasted no time courting her once they both became single again. Not long after, they tied the knot in 2007 in a private ceremony graced by close friends and family, including the fashionista's parents with whom she shares an impressive relationship.
In a 2014 issue of Essence Magazine, the couple made the front covers, where they shared secrets of their love, and lasting marriage. The daytime talk show host revealed how he first saw his other half during a stand-up show at the Memphis comedy club and was quick to announce to his audience that the stranger who just walked in was his future bride.
 Although they dated that same year, it took 17 years for his prediction to come true.
MARJORIE HARVEY'S CHILDREN
The former model is a mother to three children, Morgan, Jason and Lori, whom she welcomed from her previous marriage, and have since joined the Harveys as part of the Steve Harvey Kids' bounty. 
Morgan Harvey is Marjorie Elaine Harvey's first daughter, born in 1985. The 34-year-old graduate of the Culinary Institute of America followed in her mom's blogging footsteps, becoming a celebrity star courtesy of her food blog, "Give Me Some Mo."
LORI HARVEY- MARJORIE ELAINE HARVEY'S SECOND DAUGHTER
Born in 1997, the 22-year-old chose a career path, just like her mother's, venturing into the fashion industry. Since her decision to pursue a career in fashion, the young model has signed contracts with LA Models and Select Model Management, two of the world's top-notch modeling agencies. 
Aside from being the most famous of the Harvey Kids, Lori Harvey has made several controversial headlines in the past, ranging from alleged secret relationships with eminent personalities like rapper Trey Songz, Future, Justin Combs, and his father, Diddy Combs, and her engagement to Dutch Player, Memphis.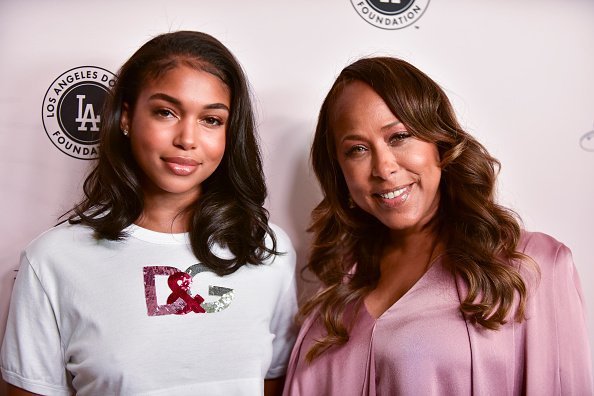 More recently, the fashion model landed herself a major controversy after getting caught up in a hit and run accident, which led to her short-term arrest.
JASON HARVEY IS MARJORIE ELAINE HARVEY'S ONLY SON
Like his mother, Jason is linked to the world of fashion, debuting his career with a unique line of handmade shoes. Marjorie's only son founded his brand of Brazilian Women's footwear design in 2015, kicking off his company, Yevrah. 
The Yevrah founder has three children, Noah, Rose, and Ezra, from his wife and supermodel, Amanda Harvey. In addition to her biological children, the 55-year-old fashion mogul also shares four step kids with her 63-year-old husband, including Broderick, Harvey Jr, Brandi and Karli, Steve Harvey's children from his previous marriages.
HOW MANY TIMES HAS STEVE HARVEY BEEN MARRIED?
Before cementing his union with his soulmate, the star of "The Steve Harvey Show" endured two other marriages. His first was to Marcia Harvey in a union that lasted fourteen years, yielding three of Steve Harvey's kids. 
Again, the comedian got involved with Mary Lee Harvey, whom he married shortly after, and their union held fast for nine years, during which they welcomed a son, Wynton, before their divorce.
The comedy star has been open about his previous marriages, explaining how they helped him in his journey of finding "the right chick." He also acknowledged that his past marriages were failures, without which he would have remained ignorant.
Steve Harry's spouse has been supportive of him since their marriage twelve years ago, and their love-marriage has so far been Steve's favorite, as he admittedly became a better person thanks to the mother of his seven unique Harvey broods.