Kandi Burruss' Son Ace Tucker Adorably Poses with Newborn Sister Blaze in Photos
"Real Housewives of Atlanta" star Kandi Burruss and her husband, Todd Tucker, just welcomed their second child—and Kandi's third— via surrogate.  Their 3-year-old son Ace is already embracing his role as a big brother, as seen in a pair of adorable pictures.
Kandi Burruss' family grew up by one on Friday, November 22, when her daughter Blaze Tucker came into the world via surrogate.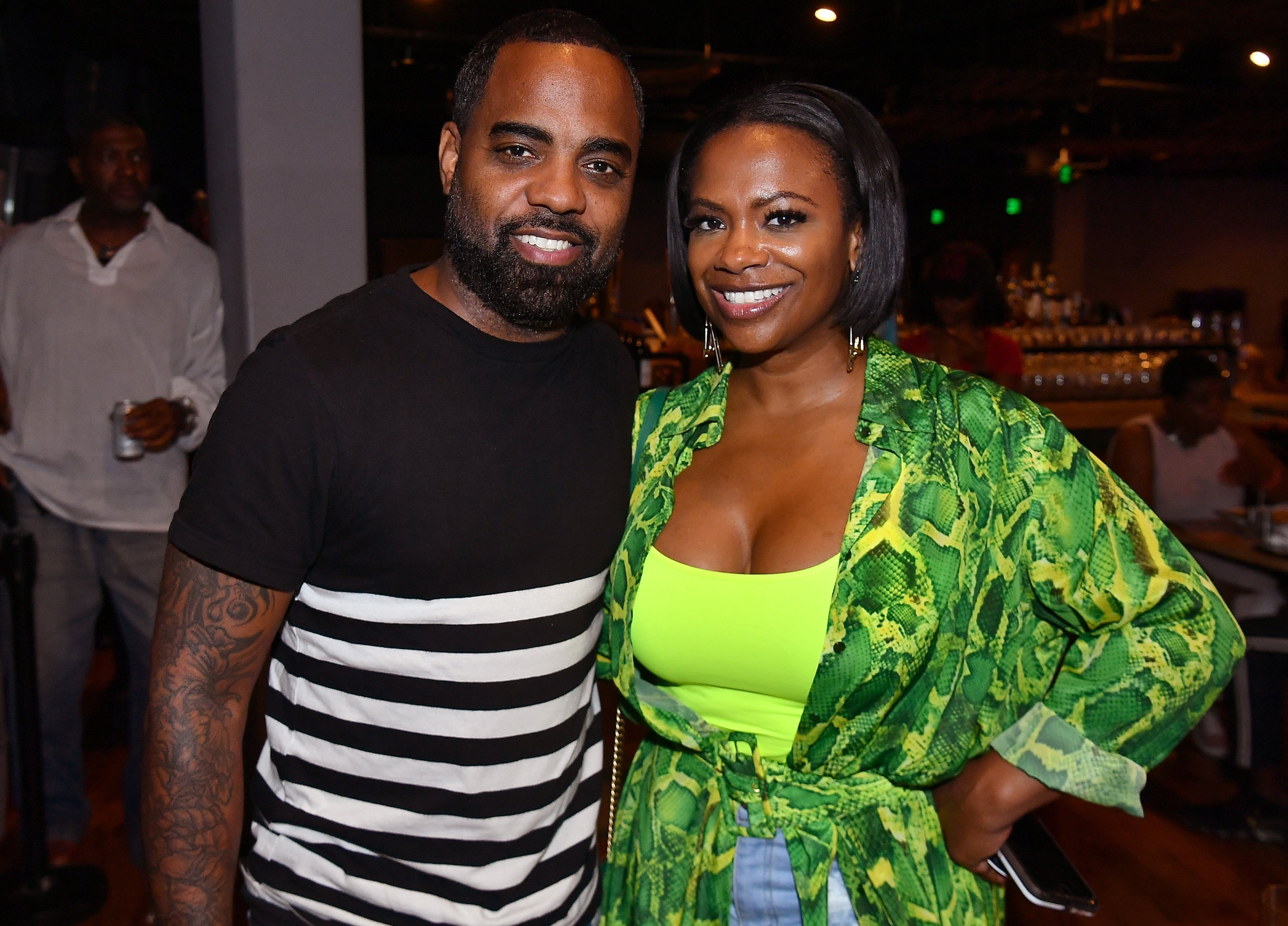 WELCOME TO THE FAMILY
The happy mom of three shared the big news on Instagram with an adorable pic of the newborn's hand tightly grasping onto a family member's finger. And captioned it:
"Our little angel is doing well! She was born yesterday 11-22-19 at 6:54pm. 8lbs & 1oz! Her name is Blaze Tucker. Thank you to everyone for the love & well wishes! She's gonna Blaze a path to greatness! @blazetucker is our newest heartbeat."
Burruss also shared a cute family portrait with her eldest daughter Riley, 17, watching as her brother  Ace held the new baby in his arms under Kandi and Todd's supervision. "It feels so good to be loved!" Burrus captioned the post.
The Bravo star also shared an adorable snap on Ace's Instagram that shows her lying in the hospital bed with baby Blaze wrapped up in blankets in her arms, and the 3-year-old big brother gently hugging them both while giving an innocent look to the camera.
"I promise to protect you, @blazetucker!" read the caption. 
SOCIAL MEDIA REACTS
Fans of the Burruss family were quick to fill the comment section with congratulatory messages of love for Kandi, Ace, and the newborn.
"This is the best pic!! PRICELESS!" wrote one user.
While another added, "Ace is going to be a great big brother. Congratulations to the family."
And a third one pointed out,
"Congratulations Ace! You will be the best big brother Blaze could have asked for!"
ROAD TO BLAZE
After welcoming Ace in 2016, Burrus and Todd, who's also a dad to 22-year-old daughter Kaela, started discussing the possibility of using a surrogate for their second child, since Burruss had a high-risk pregnancy and a history with fibroids.
Through all of "Real Housewives of Atlanta" season 11, fans got to see Burruss trying to convince Tucker of going through that route until eventually, he agreed after meeting with a possible candidate and Kandis'OG-GYN, Dr. Jackie Walters.
However, the journey wasn't a smooth one for the couple, especially for Kandi, who felt "strange" about someone else carrying her child.
As she explained:
"I don't get to be excited about the first kick. I don't get to be excited about, 'Oh now my baby bump is showing.' I don't get to be excited even about my boobs filling up with milk. You have this guilt [and] sadness."
Burruss also revealed at the start of season 12 of the reality show that her surrogate was initially pregnant with twins, but one of the embryos didn't made it. Which is why she's even more grateful for her baby daughter Blaze.