Muhammad Ali's Grandson Biaggio Ali Walsh Is All Grown up and Is a Professional Model
Muhammad Ali's grandson, Biaggio Ali Walsh, is set to uphold the family's legacy by becoming a master in his chosen field. The heavyweight champion's grandson is all grown up now and has taken up a modeling profession.
Legendary Boxing champion, Muhammad Ali, took sports to another level during his years of boxing his way to stardom, and the championship trait was passed on to his daughters, Laila and Rasheda Ali.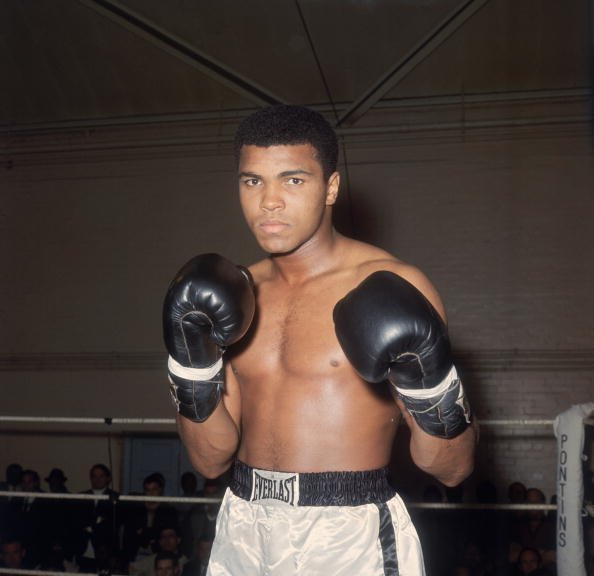 Years later, Rasheeda's son has emerged the new star of the boxing family, but rather than taking to the gloves like his predecessors, the 20-year-old has embraced the world of cameras, as a model.
BIAGGIO ALI WALSH
Biaggio was born on September 4, 1998, inheriting his grandfather's good looks and athletic traits. Admittedly, the 20-year-old had never been interested in boxing, rather he put his athletic energy into American football during his high school and college years, while nurturing modeling dreams. 
As a result of his excellent features, it didn't take long for his modeling dreams to pay off, and before he turned eighteen, the professional model got his first, significant modeling contract.
BIAGGO'S CAREER AS A MODEL
In 2016, the then seventeen-year-old got a modeling offer from Wilhelmina Models, a top modeling agency, just at a time when he was about to give up on the career path. 
According to the agency, they sought him out because he was "well-rounded," and had great looks, which was what they wanted in a model. Explaining how he got the gig, the upcoming superstar, who modeled for Ford Chicago at eight five told reporters:
"I got a Twitter direct message from an agent. He said he was from Wilhelmina, and he was interested in signing me as a model. I didn't know what Wilhelmina was, so I researched it, and it turned out it was a huge agency, so I went to my parents, and we tried to get things going."
UPHOLDING HIS GRANDPA'S LEGACY
Biaggio might have drifted from his family's athletic conquests, but that has not stopped him from being a follower of his grandfather's legacies and governing principles. 
To honor the late heavyweight icon, the 5'10" model sports two significant tattoos on each arm. On his left arm, a beautiful butterfly artwork is tattooed boldly, while a bee sits on the right. The two insects hold a deep significance to his grandfather, who was known for the catchphrase:
"Float like a butterfly, sting like a bee."
The 20-year-old wears the tattoos proudly, as a reminder to be as skillful as the late icon in all his endeavors. Also, the beautiful artwork undeniably highlights his breathtaking physical features, visible in his many social media posts.
A PEEK INTO THE MODEL'S SOCIAL MEDIA ACCOUNT
Muhammad Ali's grandson has an active online profile, boasting of over one hundred thousand followers on Instagram. His now-verified official Instagram account is registered as @biaggioaliwash, and shows many of the professional model's photos, which portrays him to be a fun-loving, footballer, and model.
Mohammad Ali lived his life as a professional heavyweight boxing legend, becoming one of the most celebrated athletes in the world, which notably made him the character of a DC Comics superhero comic book, "Muhammed Ali vs. Superman." 
The legend passed away in 2016, following a battle with Parkinson's disease, and his skillful descendants have since upheld his legacy.