Christina Applegate from 'Married with Children' Shared Pics of Husband Martyn LeNoble and Their Daughter Sadie
For eleven years, Christina Applegate starred as the ditzy blond, Kelly Bundy on "Married... With Children." Having gone on to play heftier roles, Christina wants to deliver a message of hope as she faces life's challenges with her husband, Martyn LeNoble, and their daughter Sadie.
Fifteen years old, when she joined the cast of the popular Fox sitcom, Christina Applegate had her breakthrough role as Kelly Bundy, who entertained viewers with her string of boyfriends and the tiffs with her brother Bud. But after the show's cancelation in 1997, Christina's real-life storyline proved quite the opposite.
"It's OK to admit that you feel that way."
Kelly gets her own TV show @Matt_LeBlanc guest stars on MARRIED WITH CHILDREN — 8p ET on @getTV pic.twitter.com/OZ1446X1Sx

— getTV (@gettv) January 31, 2019
Three years later, she married her longtime boyfriend and actor, Johnathon Schaech. But forever after never came, as the couple filed for divorce in November 2005. In November 2007, their marriage legally ended, but another challenging time laid ahead.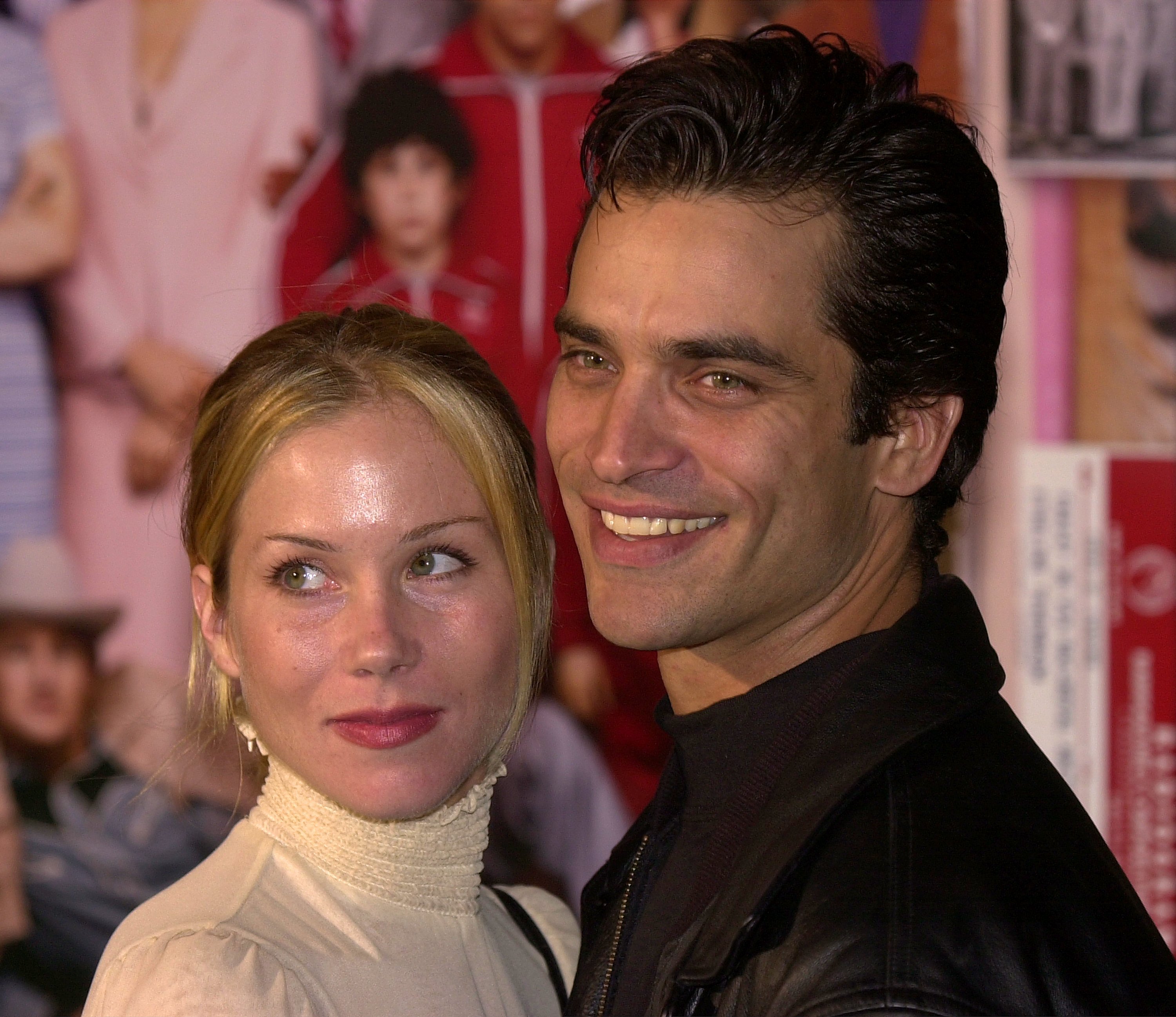 Christina received a breast cancer diagnosis in 2008. Soon after her diagnosis, Christina had a double mastectomy. An experience she kept close to home, as she told USA Today during an interview:
"But I went through it, and it's a horribly painful process – emotionally, spiritually, physically – and I never really talked about it."
Declared cancer-free in 2009, Christina also found love again with the Dutch musician Martyn LeNoble. The couple welcomed their daughter, Sadie, to the world in 2011, and the couple said their "I Do's" two years later.
I don't usually show pics of my kid. But this photo celebrating pride, needed to be shared!#LoveWins pic.twitter.com/3X13BBNMX3

— christina applegate (@1capplegate) June 29, 2015
Because Christina loves Sadie more than she's "ever known possible, she and Martyn considered giving Sadie a brother or a sister, but with both being in their 40's, Martyn and Christina felt hesitant.
"I think we both want to make another Sadie. We watch this little person, and she's so perfect, and she enhances our life so much that you go, God – how could we not to produce more of these?" Sadie said in 2013. "But he's 44. We're both kind of like, eh, we're a little old, and we don't know."
This is me at like 6. In this pic my kid and I are twins. In others I don't know where she came from. pic.twitter.com/dkELAyIaF2

— christina applegate (@1capplegate) September 10, 2015
However, in October 2017, according to Biography.com, Christina revealed that she had undergone additional surgery to reduce her risk of cancer further, as doctors removed her ovaries and fallopian tubes. 
Through it all, Christina tended to her acting career, and with her latest role in the Netflix original series "Dead to Me," she hopes to send an important message to viewers.
Because few roles about women who have had double mastectomies exist, Christina will help change that with her role as Jen in the dark comedy. The actress wants to connect with other cancer survivors and let them know there are others out there who understand what they are going through.
Here we go again pic.twitter.com/UK1WRoS4Od

— christina applegate (@1capplegate) September 14, 2019
Christina wants viewers of the dark comedy to say, "'Wow, I felt that way, too, and I'm going to be OK.' Why? Because you will. It's OK to admit that you feel that way."
Relatedly, as Christina kept her acting career going despite her health issues, her co-stars on the sitcom that initially shot her to fame, "Married... With Children," went on to have interesting lives as well.
Actor Ed O'Neill starred as the shoe salesman father, Al Bundy, and continued to forge a successful acting career, as did Katey Sagal, who played Al's lazy wife, Peg.  While Christina's on-screen brother, David Faustino, also spread his wings as an actor in adulthood, their annoying neighbor Marcy, played by Amanda Bearse, went for a life more behind the scenes.