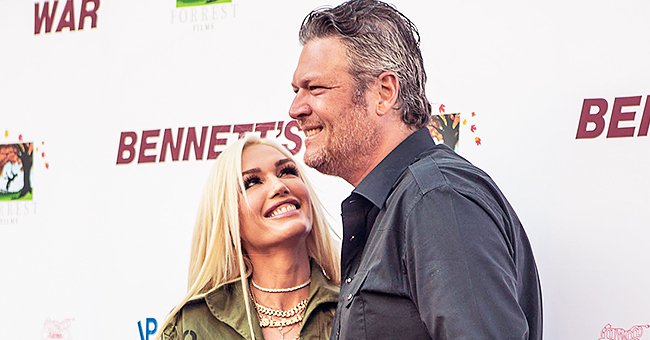 Getty Images
HollywoodLife: Gwen Stefani and Blake Shelton Have Moved in Together & Are Very Happy in Their New Home
Lovebirds, Gwen Stefani and Blake Shelton, have moved in together and are enjoying the time spent in each other's presence in their new home.
Blake Shelton and Gwen Stefani spent Thanksgiving Day together in Oklahoma, along with Gwen's three kids. The lovers are happy together, with their relationship continuing to blossom since they started dating in 2015, leading many to ponder on when they will get married.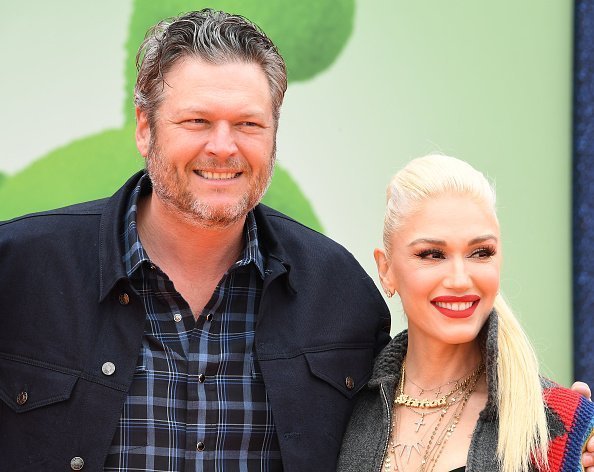 Gwen Stefani and Blake Shelton arrive at the STX Films World Premiere Of "UglyDolls" at Regal Cinemas L.A. Live | Photo: Getty Images
A source close to Gwen and Blake revealed to HollywoodLife that they were not yet thinking about getting married, but that it won't be surprising if they did. The source said:
"They moved in together not too long ago and are very happy in their new home. They're very content with the status of their relationship, and neither feels the need to get married anytime soon, however, nobody would be shocked if they did get engaged soon."
Marriage or not, Blake and Gwen are happy with sharing a home, and even bought a house in Los Angeles together, which the source said was a big commitment for them.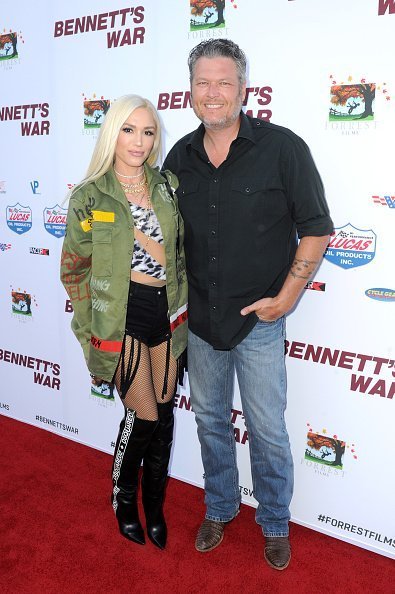 Gwen Stefani and Blake Shelton attend "Bennett's War" Los Angeles Premiere at Warner Bros. Studios | Photo: Getty Images
According to the source, Gwen Stefani loves cooking, and thus enjoys hosting dinner parties in the house, while Blake is now very much involved in the life of her three kids, 13-year-old Kingston, Zuma, 11, and 5-year-old Apollo.
The Thanksgiving Holiday in Oklahoma marked the second time that Gwen Stefani would be visiting Blake's family, who received her warmly. They had so much fun together and made "Funyons," a turkey delicacy that is covered in potato chips.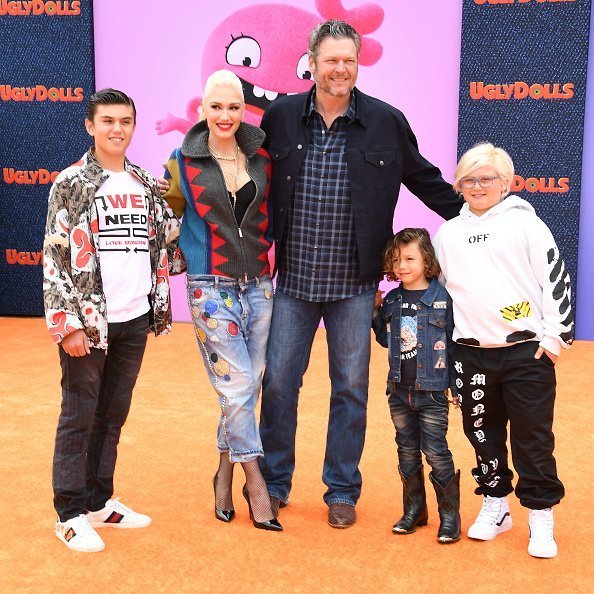 Kingston Rossdale, Gwen Stefani, Blake Shelton, Apollo Rossdale, and Zuma Rossdale at the STX Films World Premiere Of "UglyDolls" at Regal Cinemas L.A. Live | Photo: Getty Imagess
Though the lovebirds haven't made any marriage plans public, many people believe it is only a matter of time before they tie the knot.
One of such people is a contestant in "The Voice," Rose Short, who told US Weekly that Gwen and Blake had a moment and that their engagement is coming soon.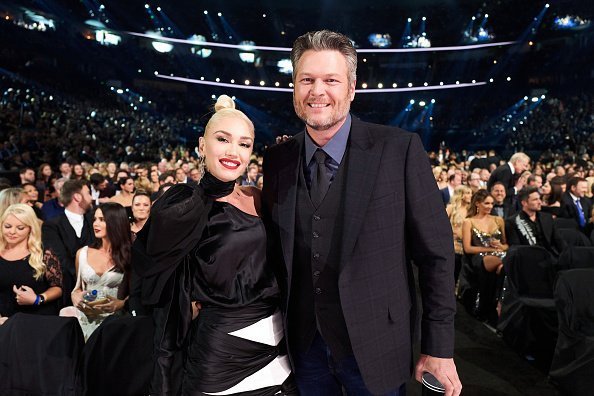 Gwen Stefani and Blake Shelton attend the 53rd annual CMA Awards at the Bridgestone Arena in Nashville, Tennessee | Photo: Getty Images
Rose narrated how they were backstage, and Gwen was getting her makeup done when Blake stopped and stared at Gwen very proudly, which made Rose believe that the two would settle down soon.
Rumors of Gwen and Blake getting engaged have always made news rounds since they started seeing each other, resulting in Gwen coming forward to deny one.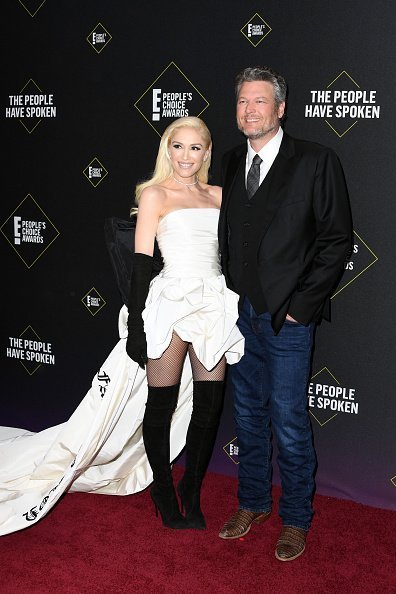 Gwen Stefani and Blake Shelton attend the 2019 E! People's Choice Awards at Barker Hangar in Santa Monica. | Photo: Getty Images
The beautiful singer stepped out for the People's Choice Awards wearing a ring on her left finger, making people believe that she was engaged.
However, the singer clarified that it was, in fact, not an engagement ring, but that it didn't fit her glove on her right hand, so she had to wear it on her left. She added that whenever she had any news, she would say it.
Please fill in your e-mail so we can share with you our top stories!