Diana Ross Looks Chic in Red Gown as She Performs at World AIDS Day Concert in Dallas
Diana Ross set the Dallas night on fire with her performance at the World AIDS Day concert.
Motown legend Diana Ross performed at the free World AIDS Day Concert in Dallas and wowed the audience with her energy and her stunning red gown.
The 75-year-old headliner's age-defying voice and beauty had the audience on their feet and begging for more.
Diana Ross performed for free at the  World AIDS Day concert in Dallas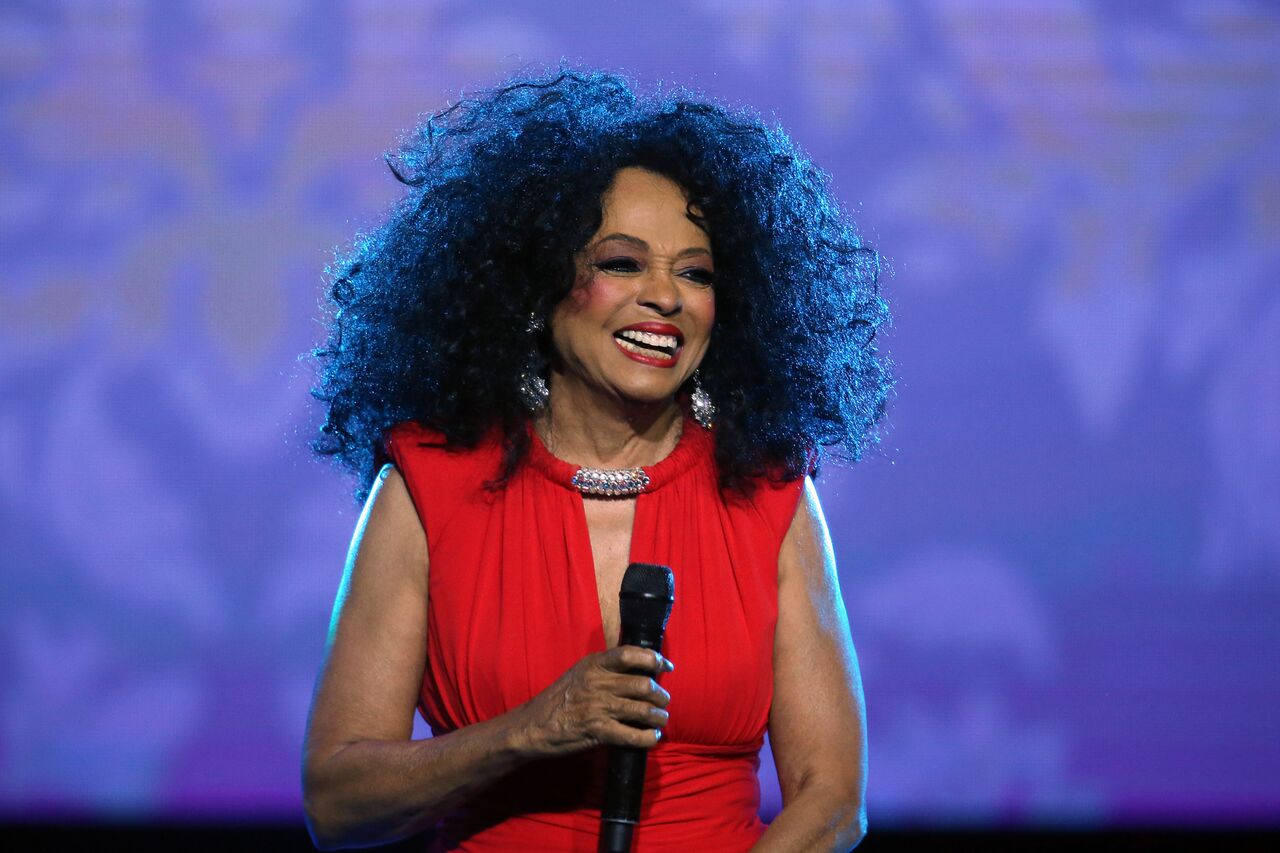 DIANA ROSS LOOKS RAVISHING IN RED
Ross stepped out onto the Dallas stage in a stunning red gown, complete with a flamboyant sequined red tulle duster.
The Motown legend's dress was cut under the bust, with a daring slit cleavage opening up from a silver torque, with gathers accentuating her enviably shapely figure.
Reflections...what a colorful and beautiful year I'm having. #DiamondDiana @wynnlasvegas

Tickets: https://t.co/krRR57SzLH pic.twitter.com/x4prBarJBg

— Ms. Ross (@DianaRoss) August 24, 2019
DIANA ROSS - DRESSED TO THRILL
Ross' signature mane of dark curls was tumbled over her shoulders, and she wore long silver pendant earrings to match the necklace incorporated into her gown.
FOREVER YOUNG
The amazingly youthful performer wore dark smoky makeup to accentuate her eyes, and red lipstick to match her dress. Like a true Diva, Ross makes a point of stepping out on stage in memorable show-stoppers, and this was no exception.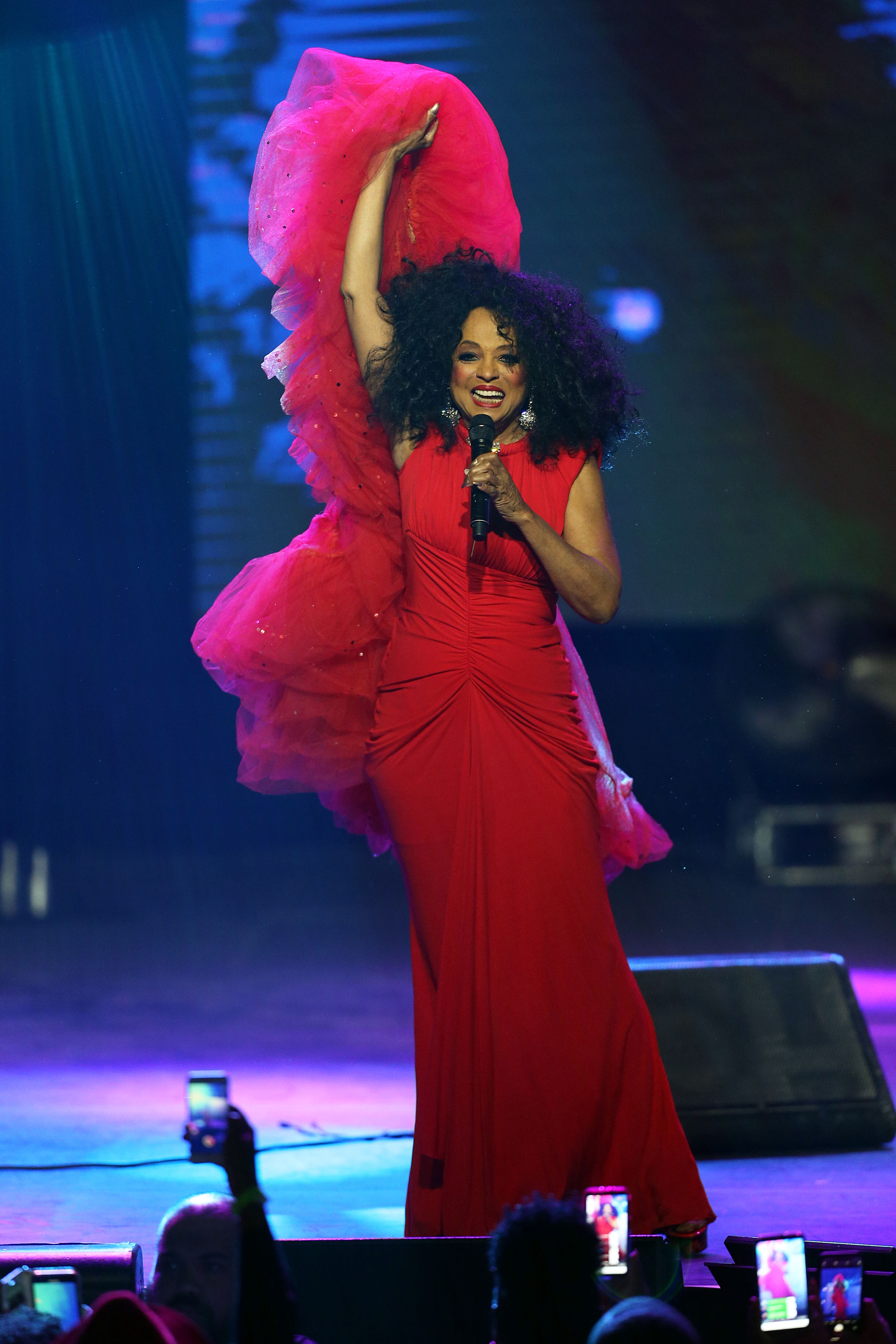 DIANA ROSS SINGS FOR THE CAUSE
Ross was the headliner for the World AIDS Day concert in Dallas, the first of four free community concerts featuring major performers.
The concerts were organized by the AIDS Healthcare Foundation, with three more to follow in Los Angeles, Atlanta, and Miami in support of AIDS sufferers and to help widen AIDS awareness in the community.
DIANA ROSS SINGS AT FREE CONCERT
Diana Ross performed for free at the  World AIDS Day concert in Dallas, her contribution to the fight against the dread disease that has claimed so many lives.
The event also featured free HIV testing and interactive sessions to raise awareness of HIV/AIDS, as well as Ross' dazzling performance.
The always fabulous ex-Supreme sang her heart out to the ecstatic audience, and looked as glamorous as ever, despite her 75 years in a seductive red gown.