Tori Roloff from LPBW Reveals Struggle She Went through to Get Christmas Tree with Husband and 2 Kids in a Recent Post
Tori Roloff recently shared a photo as she explained the experience she went through when she and her husband went Christmas tree shopping.
With Christmas a few weeks ago, "Little People, Big World" star Tori Roloff and her husband, Zach, appeared to have had a memorable shopping experience.
The experience became public knowledge when Pop Culture reported it after Tori posted an image to her Instagram page.
In the picture, Tori, her husband, and their children, Lilah and Jackson, looked as cute as a button in their winter gear. The reality TV star playfully recounted in the caption how she and her family "BARELY survived getting our Christmas tree."
She further explained that her son Jackson almost had a concussion while trying to get away from Santa Claus and praised Lilah Ray and Zach for holding it together.
While the picture garnered lots of likes from Tori's followers, one person appeared to be worried about baby Lilah, who just clocked one week old. 
The follower, who worried that Lilah might be too young to be out in the cold, was shut down by another person's comment which read, "stupid question."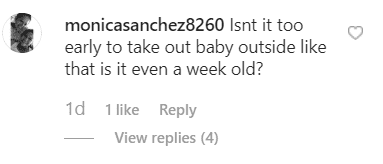 Another user urged that Tori and Zach knew what they were doing and thus would refrain from asking the new mother not to "overdo it."
Not one to be bothered by people's opinion, Tori
took
to her Insta Story to share a picture of the family's Christmas tree, all lit up.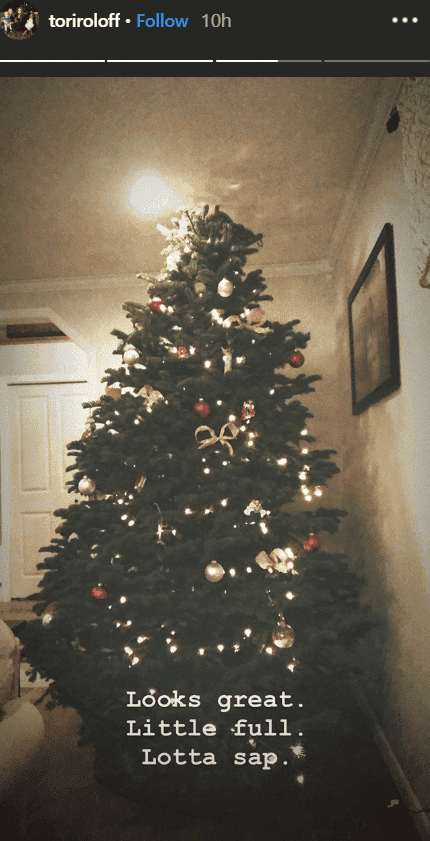 The posts came soon after Tori revealed that she couldn't have asked for anything better than her lovely family, according to Pop Culture.
The publication stated that the mother-of-two posted a series of images that included her family of four. In one of the pictures, the Roloffs are seen sitting on a couch, with Lilah lying on her mother's chest.
PEOPLE had announced the arrival of Lilah in a November 21 report. The little one was born on November 19 at 6:52 p.m. who weighed 8 lbs., 9oz. and measured 18½ inches long.
Soon after that announcement, Us Magazine reported that Lilah had not only survived her first baby bath but had also loved it.
Tori claimed in a lovely Instagram post that Lilah loved the first bath so much that she messed up her pants to land herself a second bath.
Fans, no doubt, understand the affection the mother-of-two showers on her daughter as they recall the difficulty she experienced during the pregnancy.
According to Distractify, Tori never hesitated in opening up about the challenges of sitting still and remaining restless throughout the physically demanding nine-month period.
The new mom also revealed the pressure she felt to give the best things to her 2-year-old son, and her worries regarding her husband's well-being