Jessica Gadsden: 5 Fast Facts about Charlamagne tha God's Wife
Charlamagne Tha God, radio and TV personality better known as a co-host on "The Breakfast Club," has been with his wife Jessica Gadsden for over two decades, and they have managed to keep most of their personal lives away from the spotlight.
Lenard Larry McKelvey, known professionally as Charlamagne Tha God, has been a controversial figure among the hip hop and radio community over the past years.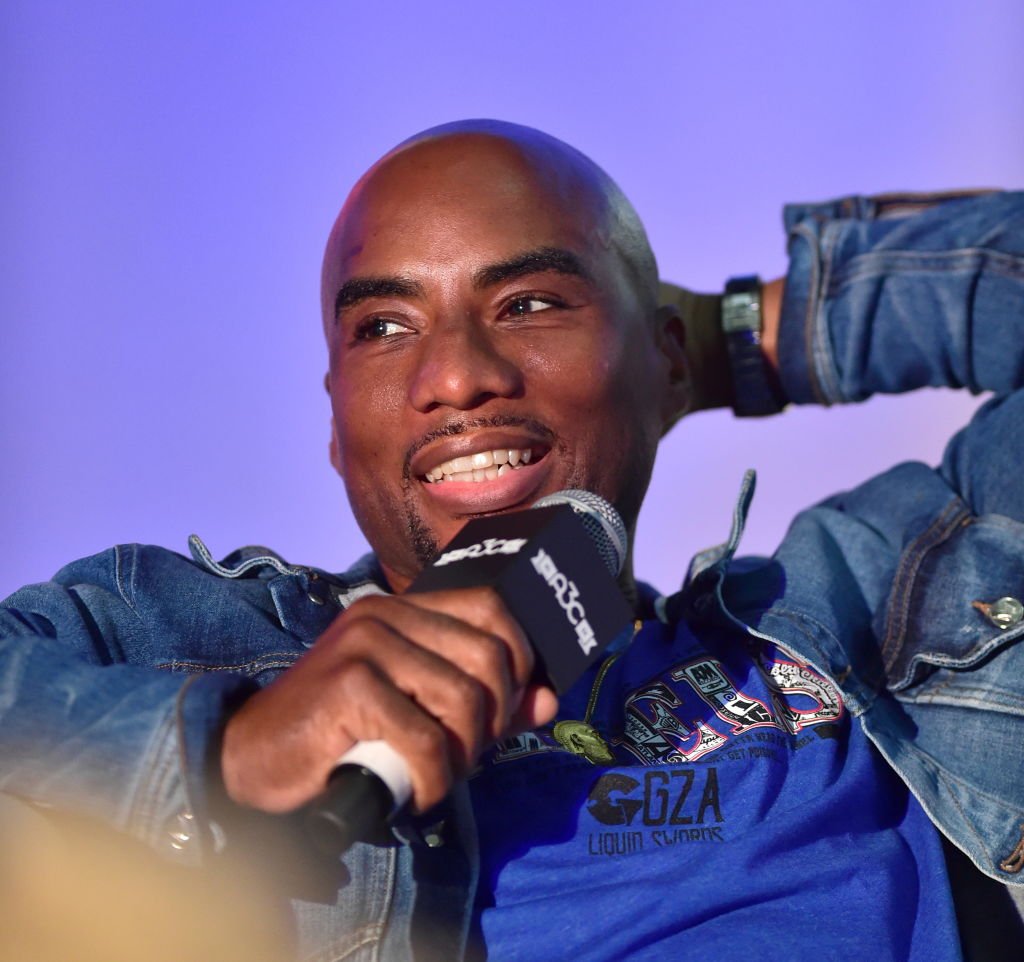 He has been accused of disrespecting and hating on women of color for specific comments he made in the past. However, Charlamagne Tha God's wife, Jessica Gadsden, is a beautiful black queen who prefers to live her life away from the spotlight.
JESSICA GADSDEN -BIO, AGE, NET WORTH
Jessica was born on November 29, 1981, in South Carolina. There's little to no information about her family or upbringing online, but she grew up to become an educated, independent, and talented lady who's also the pillar of her family.
"When you have your seven-year-old daughter asking why you and mommy don't have the same last name, that affects you as a man." - Charlamagne Tha God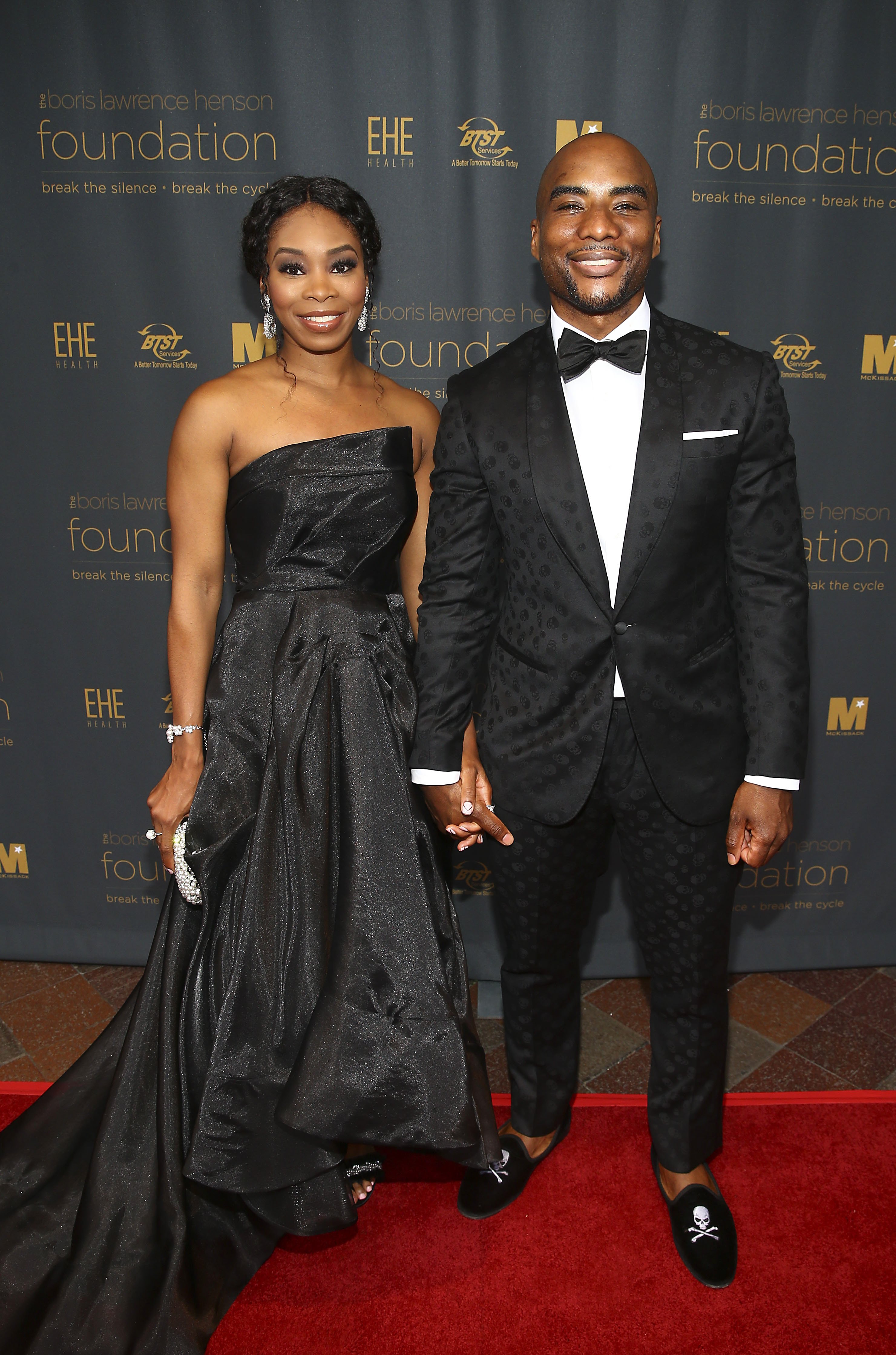 Jessica Gadsden's age is 38-year-old, while her husband is 41.
Although Jessica's net worth is not publicly known, she must share her husband's fortune. Charlamagne's net worth is estimated to be around $10 million.
However, with Jessica's many degrees and specializations, fans believe she must have a stable source of income, enough to keep her comfortable in case anything could go wrong with her husband.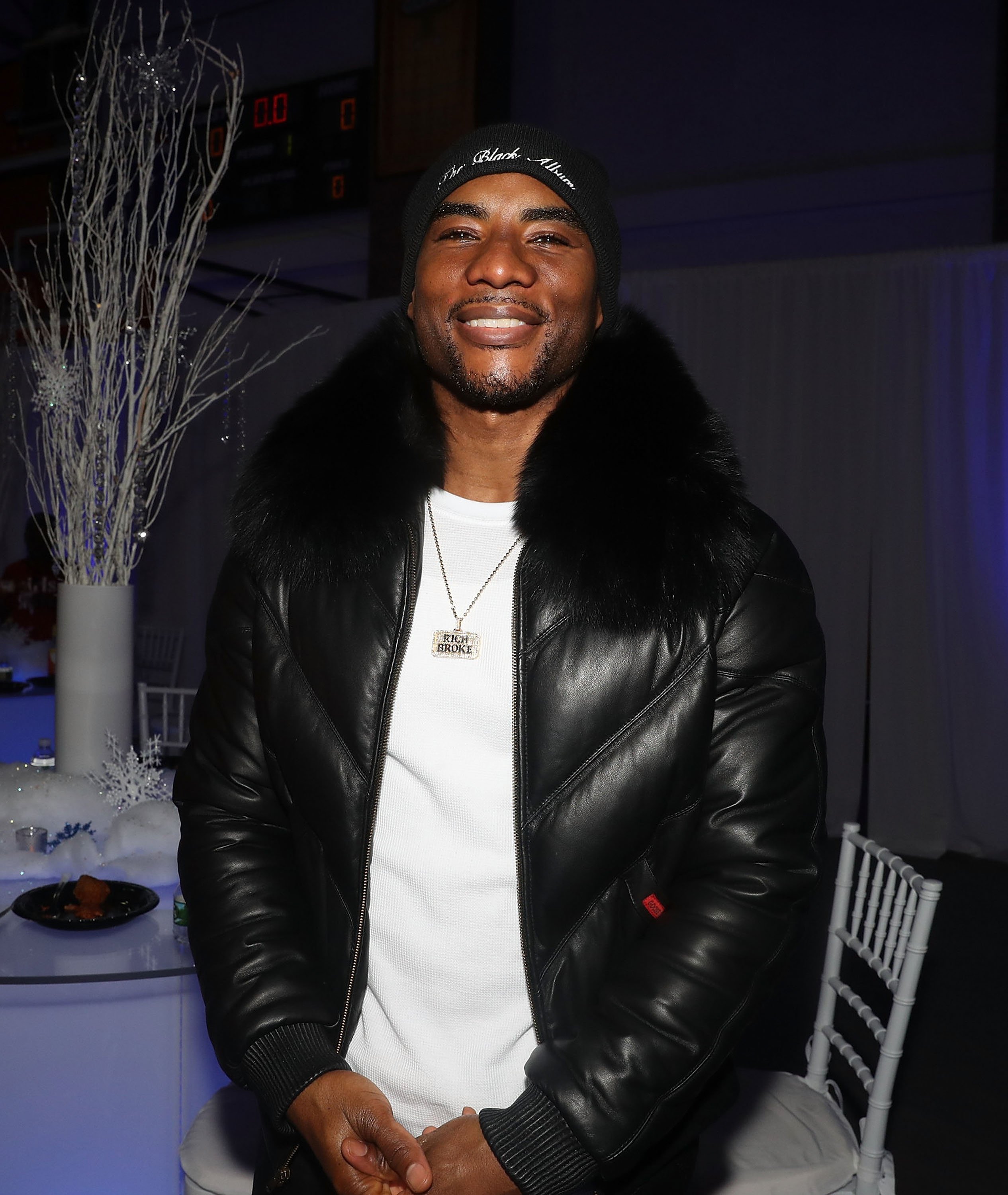 JESSICA GADSDEN'S EDUCATION AND CAREER
Jessica is not only the wife of a famous person, but she's also a smart lady that always had education as her number one priority, like many other people trying to make it in such a competitive world.
After high school, she enrolled at the University of South Carolina-Columbia, where she eventually received a degree in journalism and mass communication. Later, the brilliant woman earned her Master in Business Administration's degree from Webster University in Missouri.
Lastly, she graduated with a Bachelor of Science degree in biology from Bergen Community College in 2013.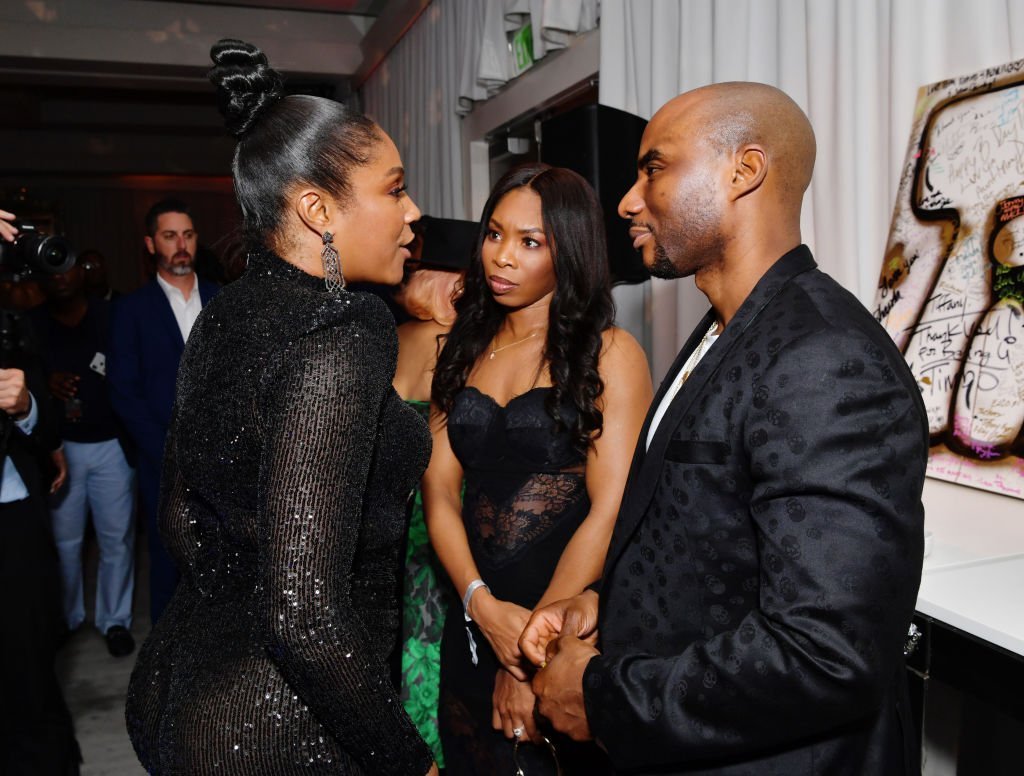 Gadsden has been working as a fitness coach and personal trainer for the past decade. She has worked at different athletic clubs and gyms, like the East Shore Athletic Club, and the Core Fire pilates.
She is a certificated instructor from the Lagree Fitness Method, and also worked as a home trainer for people with disabilities. Jessica also provides training on weight lifting, bodybuilding, and gymnastic.
HER RELATIONSHIP TO CHARLAMAGNE
Charlamagne Tha God and Jessica Gadsden first met in high school and started dating when he was 16-year-old. They've been together since then, going through thick and thin and forgiving some infidelities on both sides.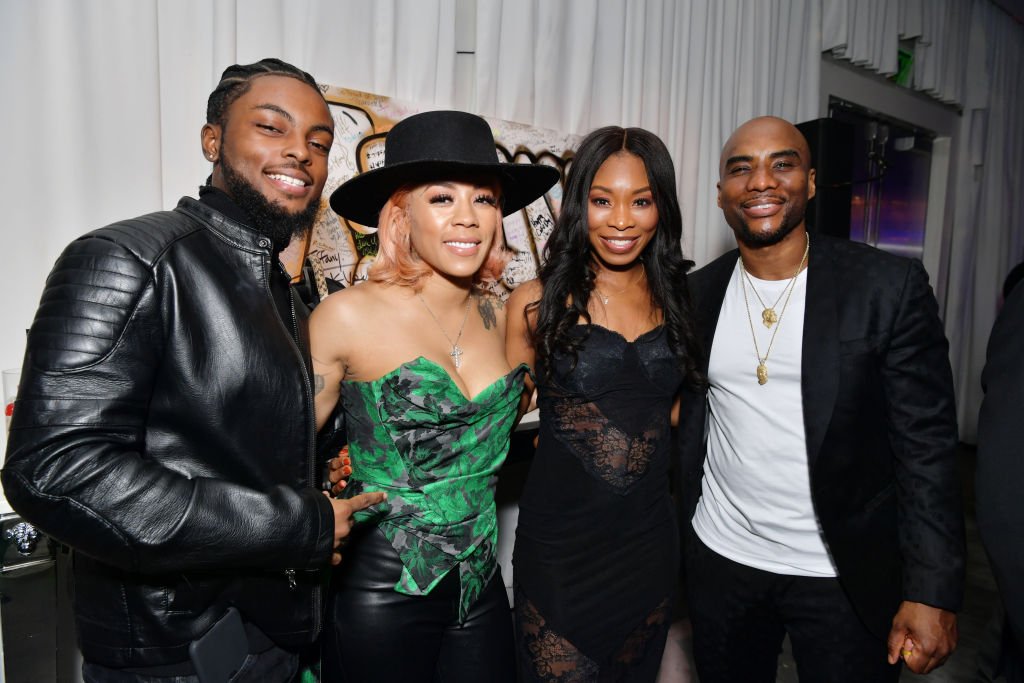 Now, they are the proud parents of three daughters.
For Charlamagne, the fact that his wife chose to stay with him even after a decade of marriage, is a great example not only of what love is about but also friendship and companionship.
Still, he says he doesn't feel worthy of his wife's love.
After being together for 16 years, the couple finally tied the knot in 2014, and it was all thanks to one of their daughters, as he explained in an interview with XO Nicole:
"Me and the mother of my kids have been together since high school. When you have your seven-year-old daughter asking why you and mommy don't have the same last name, that affects you as a man. It made me think, 'Well, why don't we? What's stopping me from taking that next step?'"
They've been legally married for only four years, but they are one of the few couples in the entertainment industry that can boast about being high school sweethearts.
PROTECTING THEIR KIDS
Although the couple has welcomed three daughters, they decided to keep all of their information—including their names—far from the public's knowledge.
On a rare occasion, while discussing weird names and its origins, Charlamagne decided to share on Twitter that his eldest daughter has a Muslim name, his second a Greek name, and his third an African name, "and all of them have righteous powerful meanings," he continued.
I feel Pap on the baby names tho. My first daughter name is Muslim, my third daughters name is African, my second daughter name is Greek and all of them have righteous, powerful meanings. #MeetTheMackies

— Charlamagne Tha God (@cthagod) October 2, 2018
The 41-year-old also talked about how becoming a father of three black girls changed his perspective on life, as he realized how wrong men tend to behave, and how some toxic conducts have been fostered in the community for decades, inevitably affecting women.
As he said:
"We would objectify women and think we could basically have our way, but now when you have a daughter, and you see everything that women are going through, I want to be a part of the solution, not the problem."
JESSICA'S SOCIAL MEDIA PRESENCE
Part of Charlagmane and Jessica's plan to protect their daughters is not sharing anything related to them on social media.
In fact, Jessica Godsen's Instagram, Facebook, or Twitter accounts are non-existent.
"I'm not raising my kids via social media. I never felt like that was a place for my family to be," Charlamagne told XO Necole.
He added that, although he doesn't judge anyone who does share everything about their kids, he has some famous friends that said they wish they would have listened to him because now strangers know their kids' names and faces and want to take their pics.
"We live in a creepy world where people want to take photos with celebrities' family members, and that doesn't make sense to me," he concluded.