Kris & Kendall Jenner to Produce New Quibi Show about Kirby Jenner Who Often Poses as the Model's Fraternal Twin on IG
On Monday, Quibi announced that "Keeping up with the Kardashians" stars Kendall Jenner and Kris Jenner would be the executive producers of a series titled "Kirby Jenner."
The growing mobile streaming network revealed that the show would chronicle Kirby Jenner's daily life. Kirby is the "fraternal twin brother of Kendall" who runs an Instagram parody account.
Kendall Jenner's "fraternal twin brother" grew his follower's on the social network app by Photoshopping himself into the Kardashian-Jenner family's photos and videos. He's been doing that for years.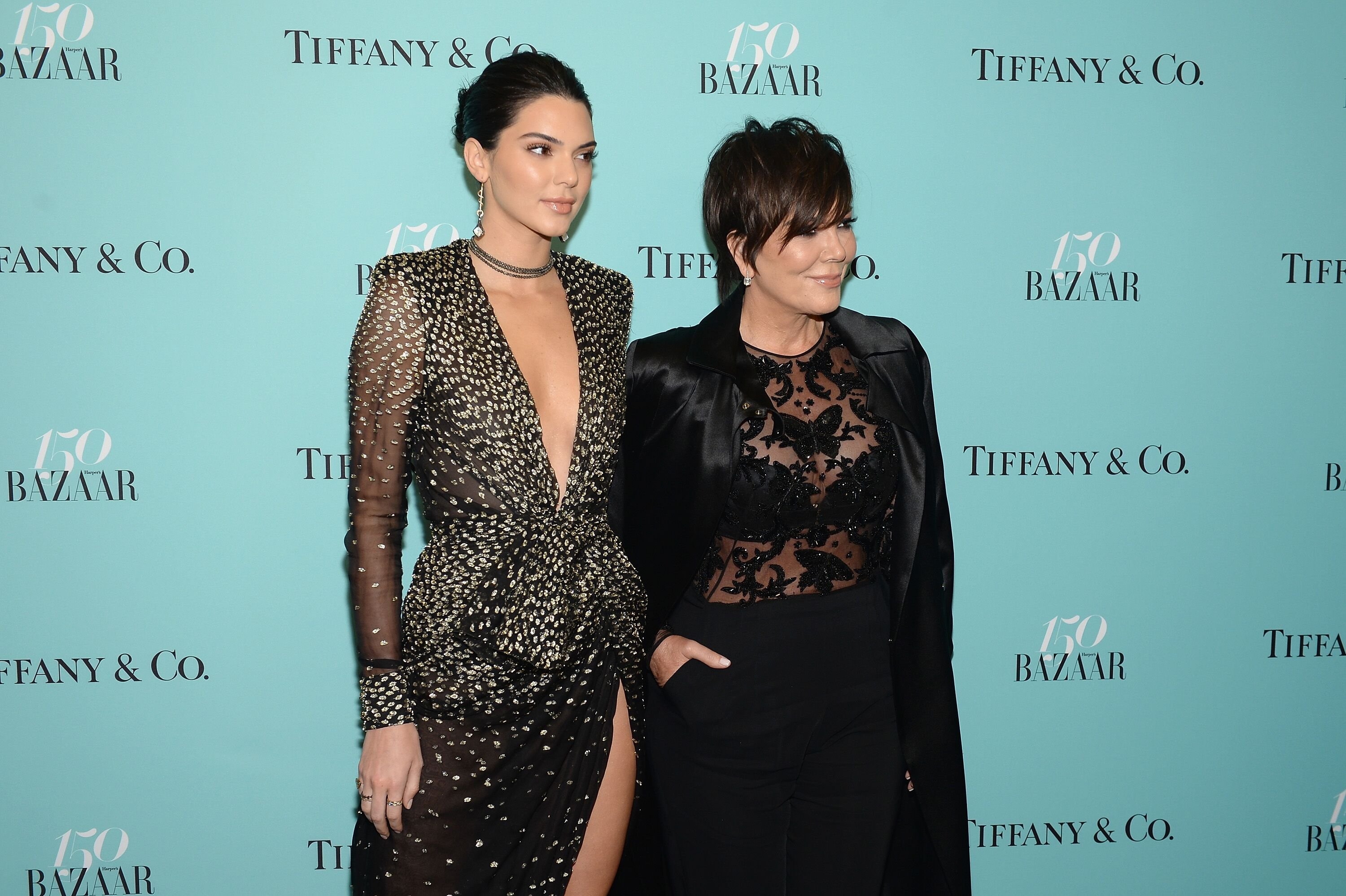 WHAT THE SHOW WILL BE ABOUT
The show's logline states:
"The 'unsung hero' of the Kardashian/Jenner family, Kirby is ready to step in front of the camera for the first time — with the full support of his mother and manager, Kris Jenner. The series — the latest offshoot of E!'s flagship Keeping up with the Kardashians — will feature Kirby's interactions with all members of his blended family, including sisters Kourtney [Kardashian], Kim [Kardashian West], Khloé [Kardashian], Kendall and Kylie [Jenner]."
In a statement, Kendall shared her excitement that Quibi viewers would get to know her twin brother better. She added that Kirby would "finally have the opportunity to shine in this series."
OTHER STARS SIGNED UP WITH QUIBI
Quibi is led by Jeffrey Katzenberg and CEO Meg Whitman. The company has approved shows by Justin Timberlake, Jennifer Lopez, and Stephen Curry, among others.
HOW KIRBY GOT HIS SHOW
In a tweet on Monday, Kirby asked his followers if they knew about the mobile streaming service. He then asked the company if they would have shows about animals.
Whitman responded asking Kirby if he wanted to have his "own show instead." Seemingly surprised, the Instagram star tagged Kris and revealed he would have to ask her first.
KRIS AND KENDALL APPROVE
Quibi's official account responded revealing they'd spoken to Kendall and Kris and got the green light. Kirby was then welcomed to the network.
WHEN KIRBY STARTED HIS ACCOUNT
The social media star began his Instagram account in July 2015. His account now has more than one million followers.
Speaking to "Resource Magazine" during an interview, Kirby shared his desire to have own reality show and now his dream is about to come true.
Whoa have you guys heard of @Quibi? It's tv but on your phone... Will you guys have animal shows? Or at least shows with dogs? Maybe a hamster variety show?? Idk just spit ballin here... 🐶 🐹

— Kirby Jenner (@KirbyJenner) December 2, 2019
Quibi shows will only be available on mobile devices, with each episode running no longer than 10 minutes. The app will cost viewers $4.99 per month for ad-supported viewing, or run $7.99 for ad-free viewing when it debuts next spring.