Kendall Jenner breaks silence on sis Kylie rumors about 2nd pregnancy & Super Bowl proposal
Kendall Jenner has finally shut down rumors about her sister expecting a second baby and getting engaged at the Super Bowl. The model also made some interesting revelations about her own dating life.
The tallest Kardashian-Jenner sister was on "The Ellen DeGeneres Show" this week and among other things, told the host what she thinks of recent speculations about her baby sister, Kylie Jenner.
Earlier, Kylie, 21, posted a loved-up Instagram photo with her boyfriend/baby daddy, rapper Travis Scott. She captioned the image "baby #2?" sparking rumors that they were expecting a second child. Their first, Stormi Webster, turned one only a week ago.
But according to Kendall, 23, her sister is not pregnant.
"No, she's not," said the "Keeping Up With The Kardashians" star. "I think she was just like, 'we're looking good and are really into each other and like maybe baby #2 is like gonna happen.'"
"They're practicing, right? Is that what you call it?" Kendall added.
Ellen couldn't help asking the model why her sister would post such a caption. "I don't know," Kendall admitted, adding that Kylie is "really interesting."
"Love her, love her so much," she continued. "She's really clever. I don't think she's pregnant, no."
Ellen then asked Kendall if Travis proposed to Kylie during the Super Bowl. The "Astroworld" rapper previously shared a photo of Kylie sporting what looked like a diamond ring on his Instagram Story and it had fans speculating that the two had gotten engaged off-camera.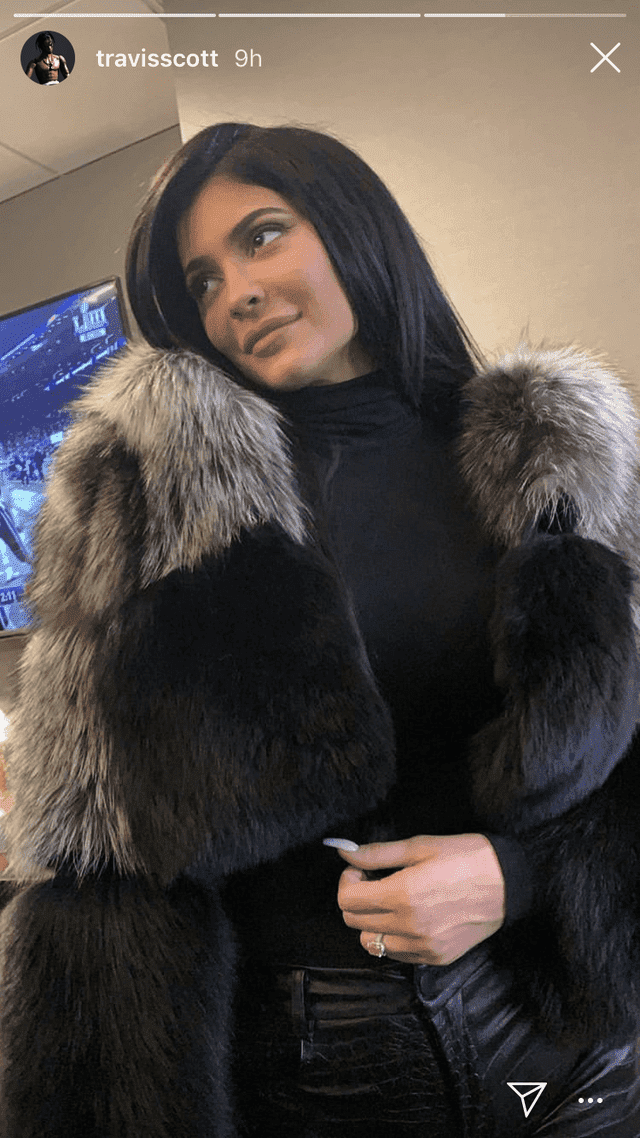 Again, Kendall shut down those rumors. She agreed with Ellen that their mother, Kris Jenner, would have known if Kylie got engaged, and said:
"Not that I know of. Not that I'm aware of, so if he did, she hasn't told the family yet, but I don't think that that has happened."
Away from her sister's life, Kendall also let slip some personal details. The "Victoria's Secret" model confirmed that she's currently dating basketball player, Ben Simmons, adding that they've been together for "a bit now."
Kendall is the highest-paid model in the world, according to Forbes, but that has not made her immune to certain insecurities.
Last month, she joined the viral 10-year challenge, posting two photos of a 13-year-old Kylie with visible acne.
"I was 13 and ran home crying every day because people would stare at my skin," Kendall revealed.
She also shared a picture of present-day Kendall with a smooth face, writing "yesterday on film, zero makeup."