Rod Stewart Poses with His 3 Look-Alike Kids in Photo as Son Alastair Turns 14
British rock star, Rod Stewart poses with three of his eight children during a birthday celebration at a London restaurant for his teenage son, Alastair Stewart.
After living the rock star life on the road, chasing woman and filling up stadiums across the world, Rod Stewarts finds a new normal as father to eight children. 
During a birthday celebration for his 14-year-old son, Alastair Stewart. He posed for a picture with his three of his look-alike children at the famous Benihana restaurant in London.
In a picture shared by his son, a professional hockey player, Liam Stewart, he congratulates his younger brother on his birthday, and adds a prawn emoji to symbolize one of the most sort after dishes at the Japanese restaurant.
Rod stands over his three sons; Alastair, Liam and Aiden, while Liam sits in the middle embracing his younger siblings.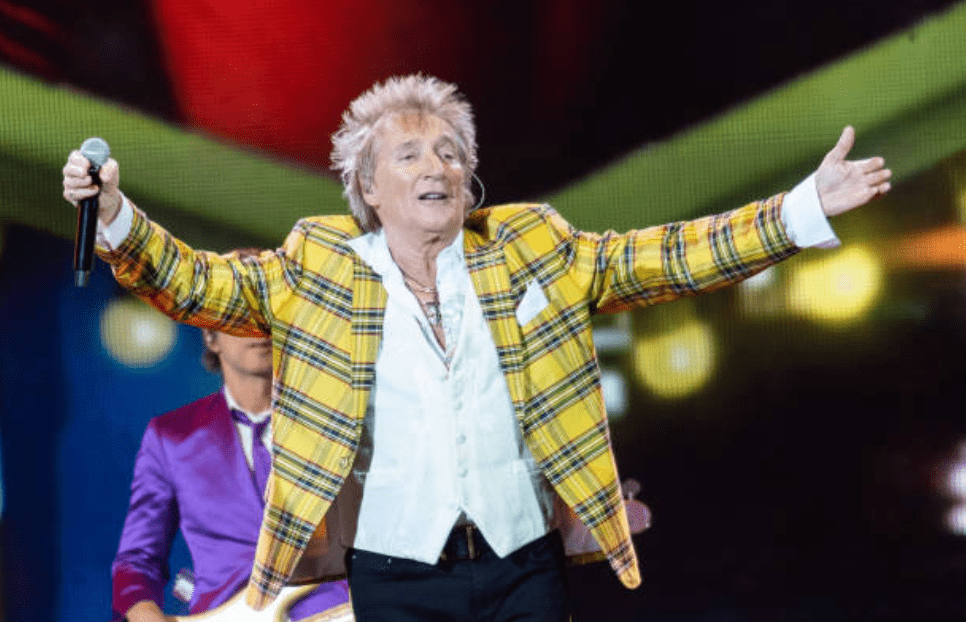 Rod, who had has his first daughter at 17-years-old with Susannah Boffey, gave her up for adoption, and would only reconcile with her years later. Speaking about his relationship with 
Sarah Streeter
, he 
reveals:
"At first it was hard to feel like she was my own. But I've worked hard at it and now it's beginning to feel like we're family."
Admitting that he was not a good father at the height of his career, he says he only met his daughter when she was 18-years-old. Detailing how difficult it was to create a bond when they first met he adds:
"Sarah had something of a chip on her shoulder when we first met, but it's understandable."
With eight children from 5 different women, ranging from age eight to 40, Rod has certainty turned a corner and become more family oriented.
Showing just how family orientated he is; for his ex-wife, Penny Stewart's 40th birthday celebration he was able to bring together most of his children and even posed with four of the mother's of his children.
His wife, Penny Lancaster and the mother to his two youngest sons says he has become a better parent to his children, particularly because he has become much softer as a dad and is more willing to compromise with his family.