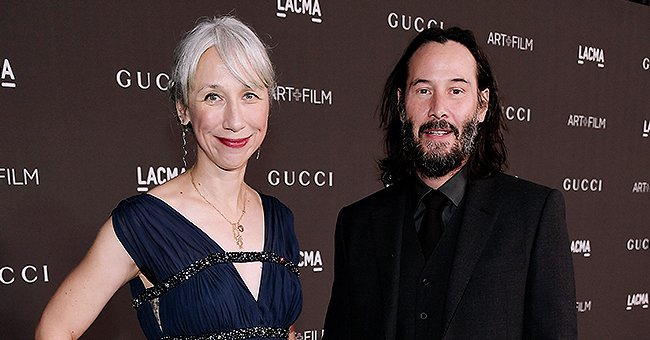 Getty Images.
Keanu Reeves' Girlfriend Alexandra Grant Talks Being Gray and Why She Stopped Coloring Her Hair
Intending to raise awareness about a breast cancer study she came across, Keanu Reeves' girlfriend, Alexandra Grant, revealed the reason she chooses to embrace her natural grey hair.
The 46-year-old artist posted an Instagram grab of a headline in Newsweek wherein the article focused on a study that explored the link between some dyes and straighteners, and breast cancer.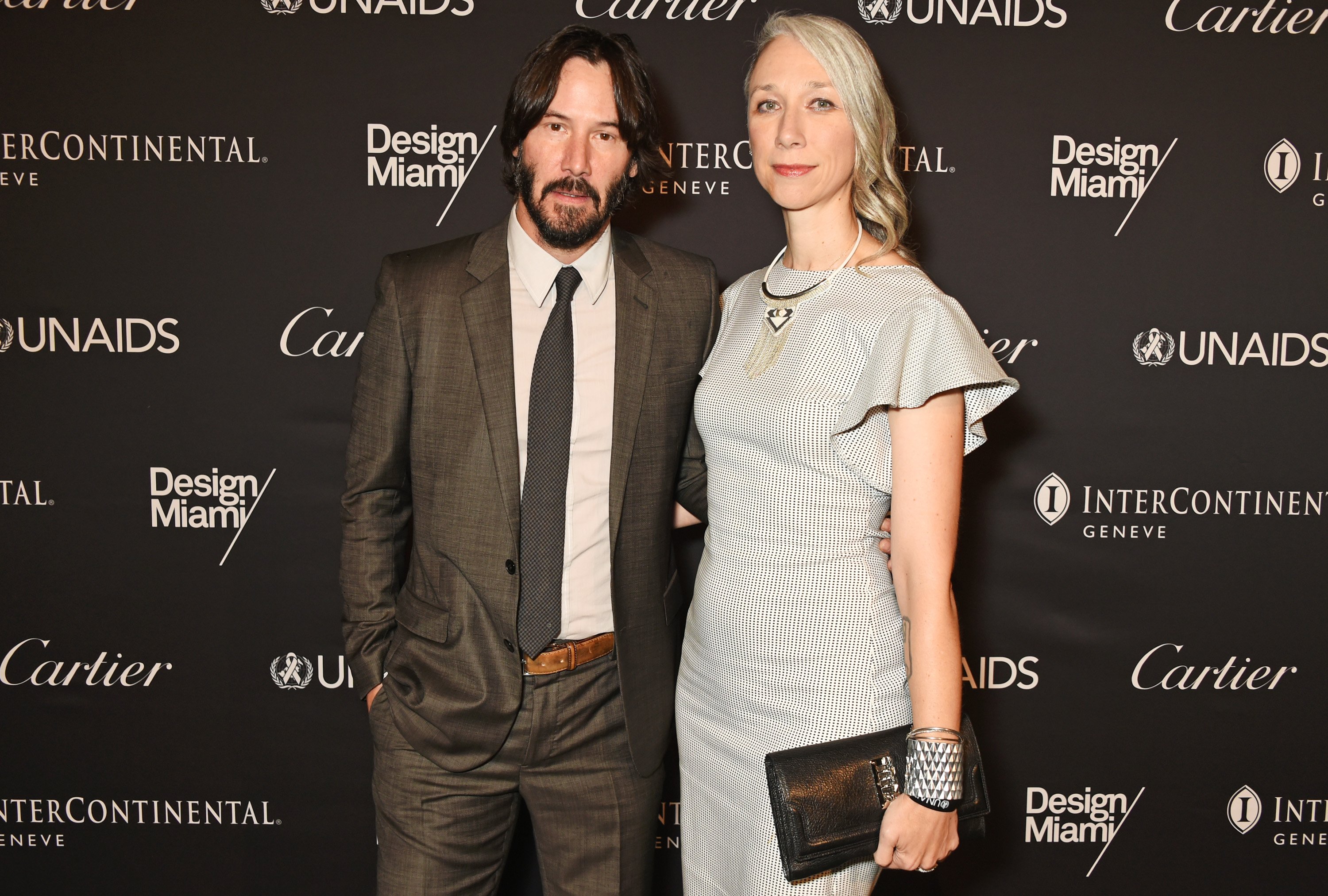 Keanu Reeves (L) and artist Alexandra Grant attend the UNAIDS Gala during Art Basel 2016 at Design Miami/ Basel on June 13, 2016, in Basel, Switzerland. | Source: Getty Images.
Alexandra started going grey in her early 20s, and she tried out virtually every color in the following years. But then a point came when she couldn't tolerate the toxicity of the products anymore.
During her 30s, Alexandra went naturally "blonde," but she reminds of her support of how other women choose to look at any time in their lives.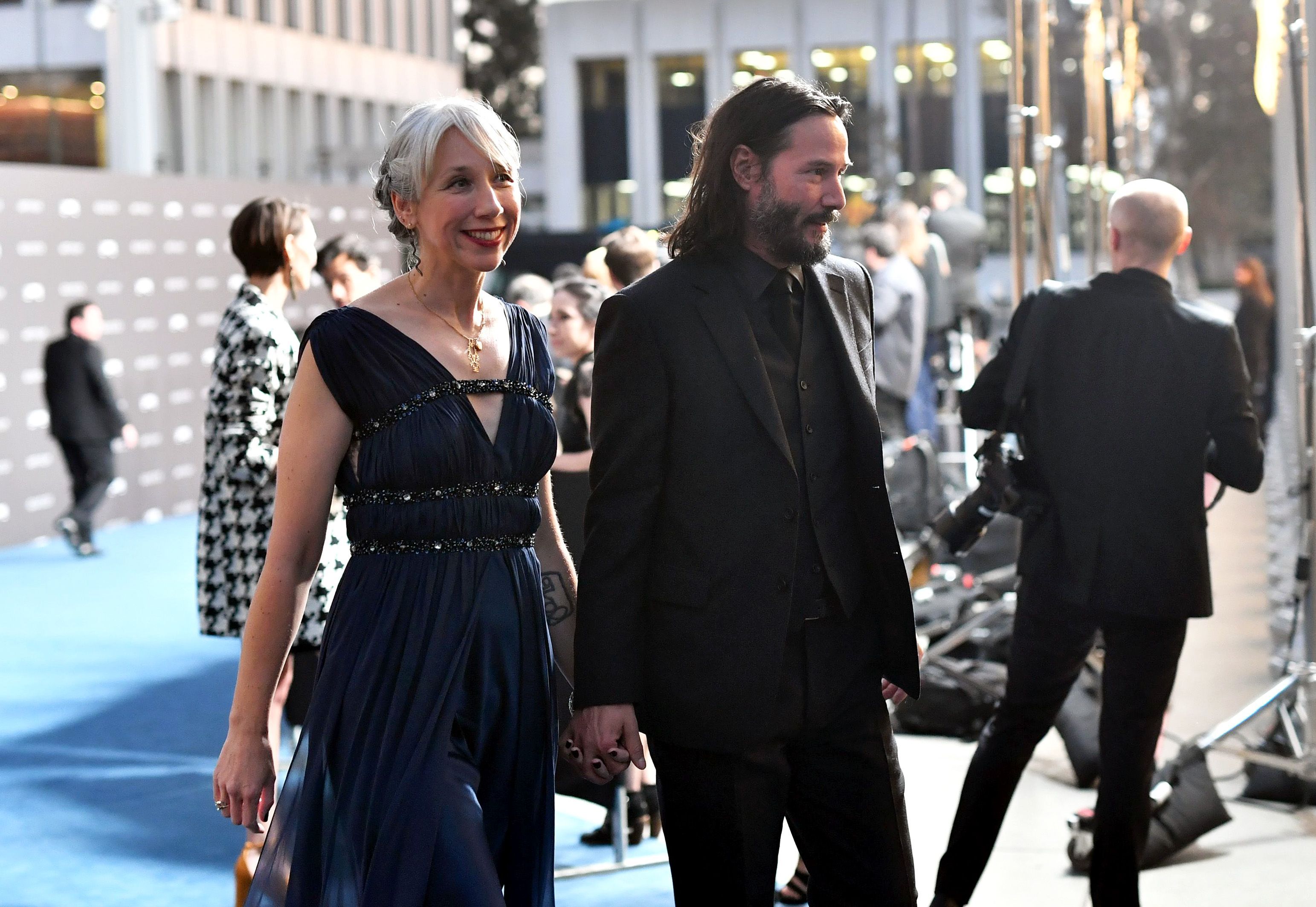 Alexandra Grant and Keanu Reeves attend the 2019 LACMA Art + Film Gala Presented By Gucci at LACMA on November 02, 2019, in Los Angeles, California. | Source: Getty Images.
"But/and, if womxn are perishing from beauty standards... then let's talk about those beauty standards. Love to all womxn!" Alexandra concluded the caption to her Instagram grab.
At the beginning of November, Alexandra and Keanu Reeves made the current state of their relationship clear when they held hands on the red carpet at the LACMA art + Film Gala. The couple hasn't outright commented on their status, but a source told PEOPLE that they started dating earlier this year, but they wanted to keep it private.
"Keanu wants to openly share his life with her. He is extremely happy and grateful to have Alex in his life," the source added.
It has been years since Keanu seriously dated anyone. The tragic death of his girlfriend, Jennifer Syme, only months after giving birth to their stillborn baby in 2001, caused the actor to shy away from a relationship.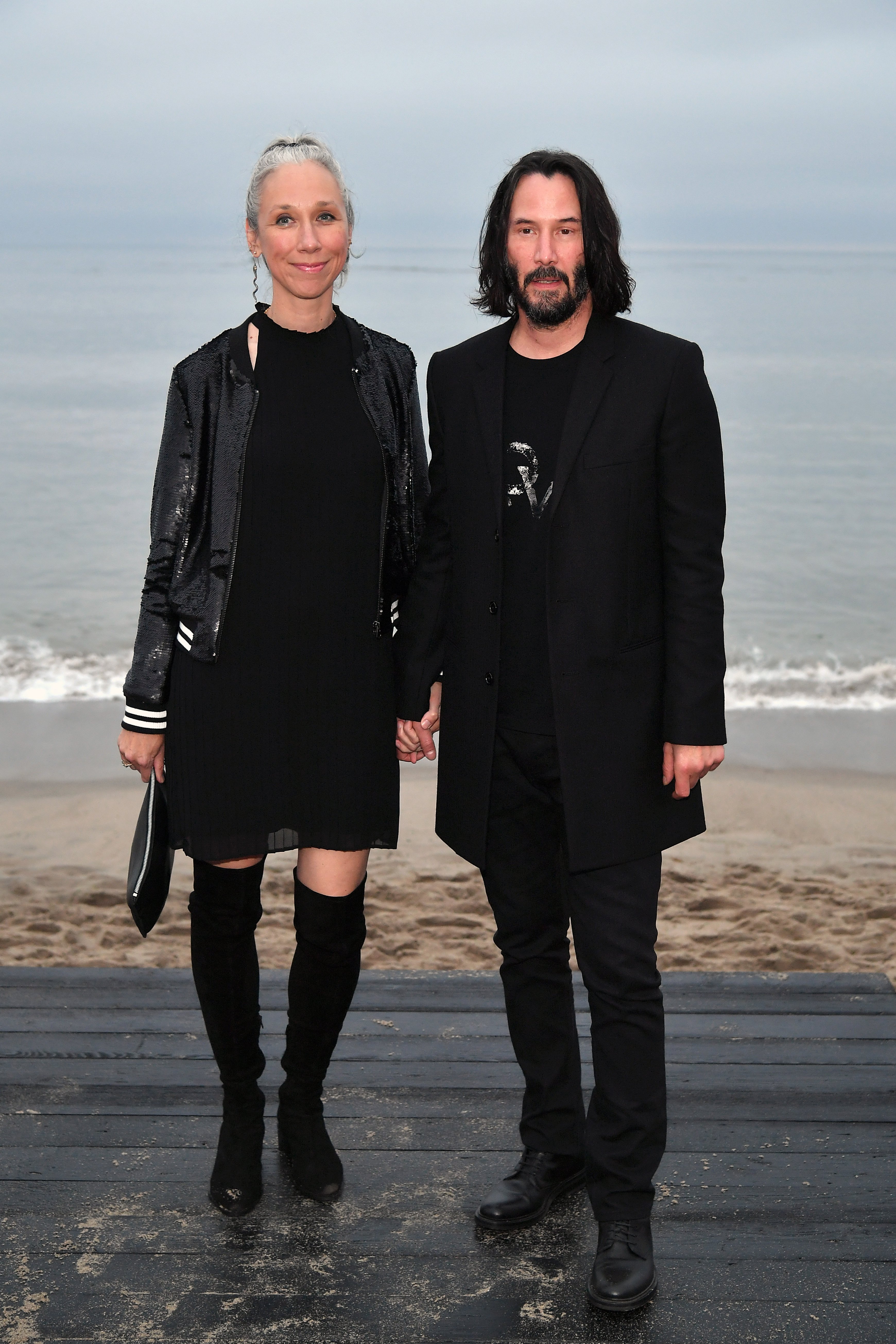 Alexandra Grant and Keanu Reeves attends the Saint Laurent Mens Spring Summer 20 Show on June 06, 2019, in Paradise Cove Malibu, California. | Source: Getty Images.
While Keanu never intentionally tied the knot, he may very well be two years away from his 30th wedding anniversary. Keanu co-starred with Winona Ryder in the 1992 film, "Bram Stoker's Dracula." During the film, their onscreen characters married as Winona explained the details during an interview:
"In that scene, Francis [Ford Coppola] used a real Romanian priest. We shot the master and he did the whole thing. So I think we're married."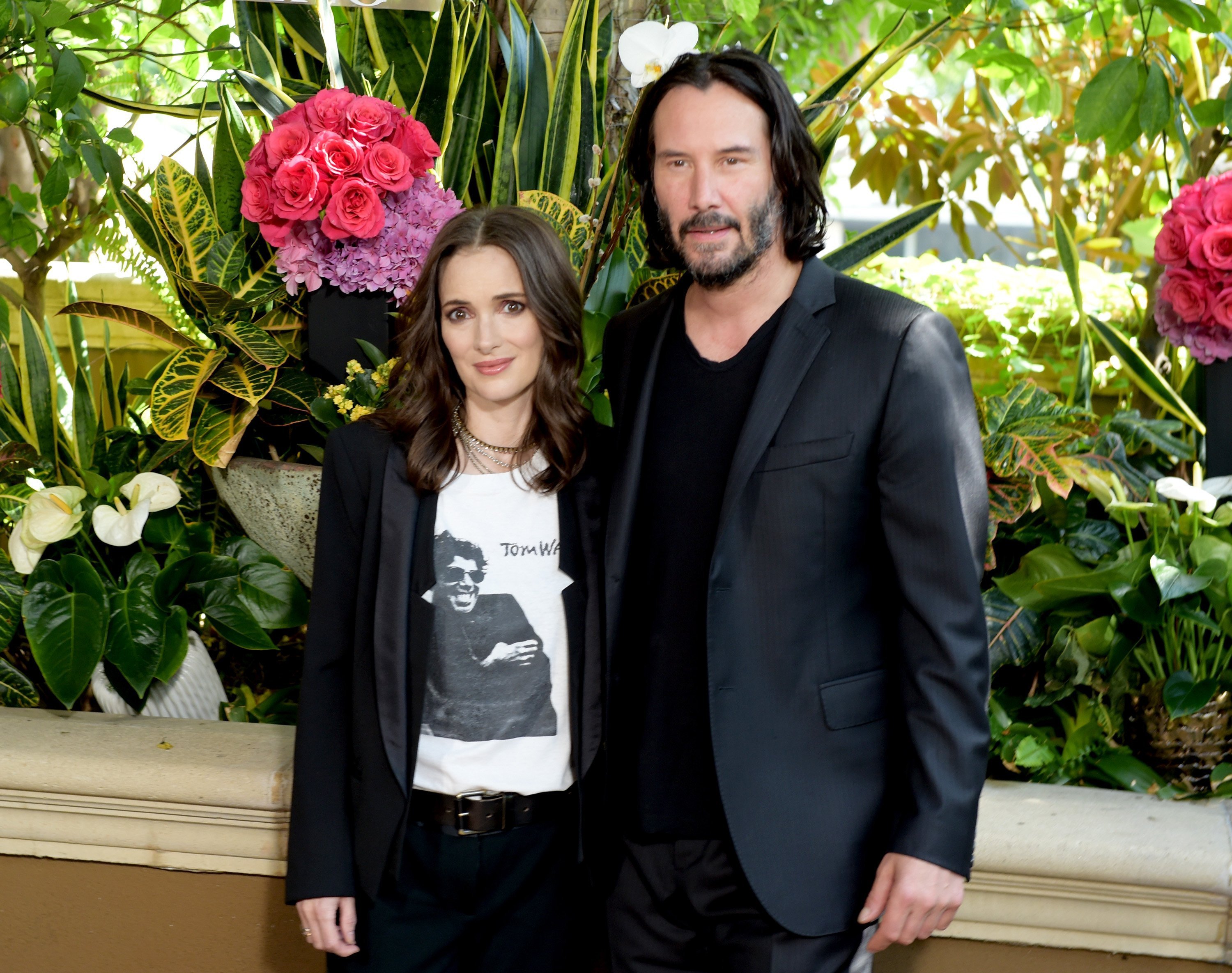 Winona Ryder (L) and Keanu Reeves attend a photo call for Regatta's "Destination Wedding" at the Four Seasons Hotel Los Angeles at Beverly Hills on August 18, 2018, in Los Angeles, California. | Source: Getty Images.
In January, Keanu confirmed Winona's suspicions when he appeared on "The Talk." The director of "Dracula," Francis Ford, contacted Winona and told her that the ceremony was indeed real. The priest performed a full ceremony, and consequently, Keanu and Winona did get married.
When Keanu had a talk with Ellen DeGeneres on her show earlier on in the year, the "John Wick" star did admit that he had a crush on one of the actresses he co-starred with on a film.
After Ellen showed a clip wherein Sandra Bullock shared how hard she found it to concentrate while working with Keanu while shooting "Speed," the actor had the audience gasping when he said he had a crush on her as well.
Please fill in your e-mail so we can share with you our top stories!