Ray J Is Spotted Wearing His Wedding Ring Again but Says Wife Princess Love Is Still Mad at Him
Ray J is wearing his wedding ring again, but there is no indication that Princess Love will take him back.
After briefly ditching his wedding ring, Ray J wearing the symbol of his commitment to Princess Love once again - but they are not back together.
Ray J's pregnant wife is unforgiving, and can't forget that the rapper ditched her and their 18-month-old baby in Las Vegas after an argument.
There are channels of communication open between the spouses, and Princess is allowing him to see his 18-month old baby girl.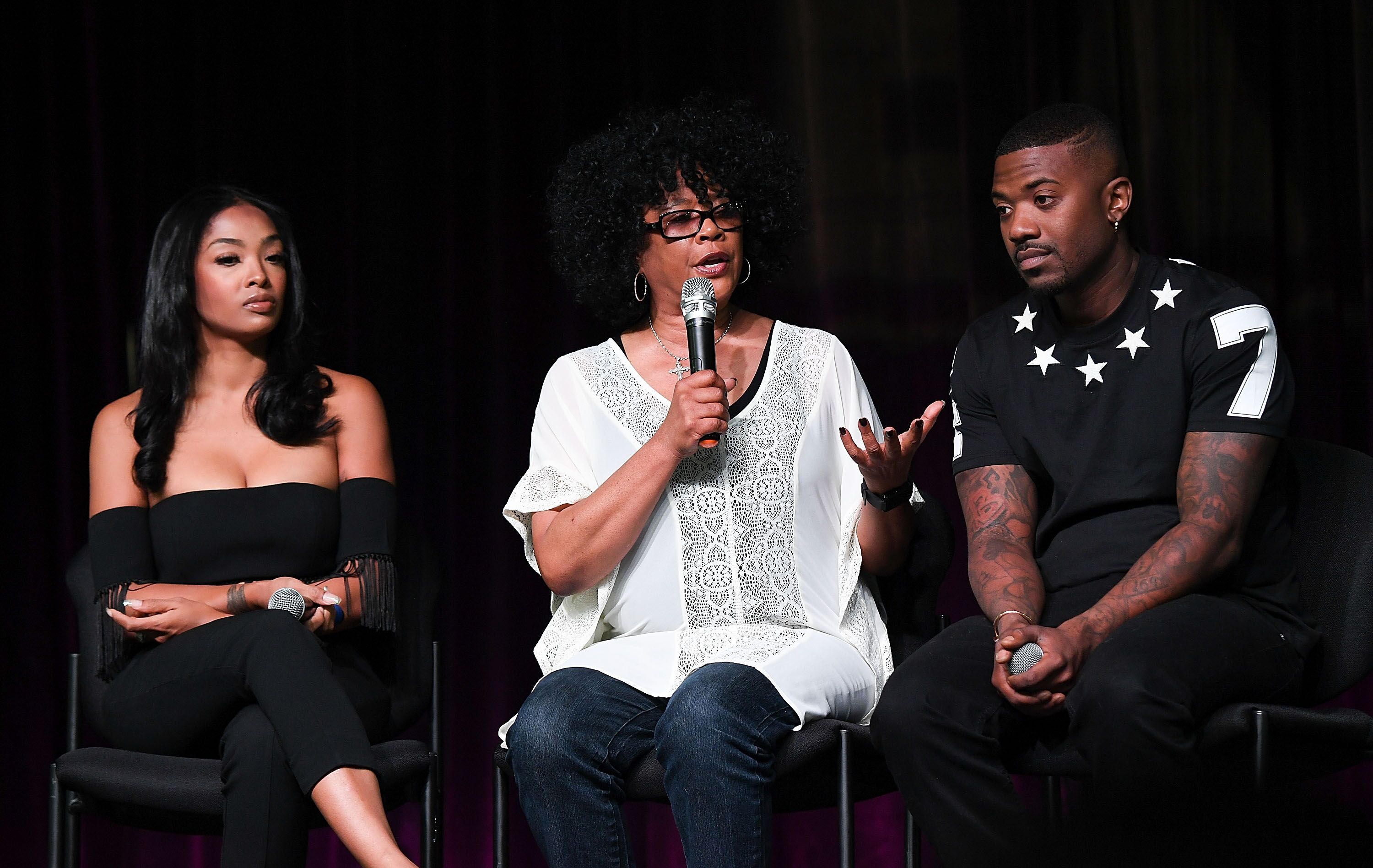 RAY J IS FACING A POSSIBLE DIVORCE
Ray J spoke to TMZ at the Chelsea Studios in New York City and revealed that he is uncertain if Princess will give him a second chance after the Las Vegas debacle.
He may be wearing his wedding ring, but Princess has openly stated on social media that she no longer wants to be married to Ray J.
Time to let go...

— Princess Love (@mzprincesslove) November 20, 2019
RECONCILIATION MAY NOT BE ON THE CARDS
Ray J admitted that although he is willing, his wife may not be open to the possibility of a reconciliation. Princess is understandably furious, and this isn't the first time Ray J's put his foot in it...
PRINCESS LOVE IS EXPECTING RAY J'S SECOND CHILD
Just days after the couple revealed the gender of their second child - a boy - Ray J was caught on camera flirting with another woman at one of Drake's parties. The Las Vegas incident most probably was the cherry on the cake for Princess.
Ray J's Wearing Wedding Ring Again, Says Wife Is Still Mad At Him https://t.co/1Tb2KdQGCM

— TMZ (@TMZ) December 6, 2019
NEW BABY IS DUE IN JANUARY 2020
With his son due to be born in January 2020, Ray J must be eager to get back into Princess Love's good graces and heal the breach.
But as Ray J frankly admitted, his wife is still "mad" and he will have to do some groveling, and begging before she - maybe - forgives him.
Ray J and Princess Love have been married since 2016, and truth be told, the rapper hasn't been the perfect husband. Maybe he will value his wife more if he has to fight to get her back...
RAY J SPENDS TIME WITH MELODY AFTER LAS VEGAS
Ray J has recently shared a clip on Instagram which shows him spending time with his baby daughter Melody.
This at least indicates that there are channels of communication open between the spouses, and Princess is allowing him to see his 18-month old baby girl.
Princess is currently carrying the couple's second child, a son, due to be born in early January 2020. 
Hopefully, until then, Ray J and Princess Love will find a way to work out their differences for the sake of their children.