Lamar Odom Spends Quality Time with Fiancée Sabrina Parr & Her Son in a Recent Photo
When Lamar Odom marries Sabrina Parr, he's marrying everything else in her life, including her son. As early as now, they shared with fans a special moment of them bonding with one another. 
Proud mom Sabrina shared a simple yet special moment that showed her and Lamar bonding with her young son. Through the story she shared on her caption, it proved how as parents, sometimes the best thing to do is compromise with one another to make sure your child is happy. 
Sabrina Parr and Lamar Odom are ready for marriage just three months into their relationship.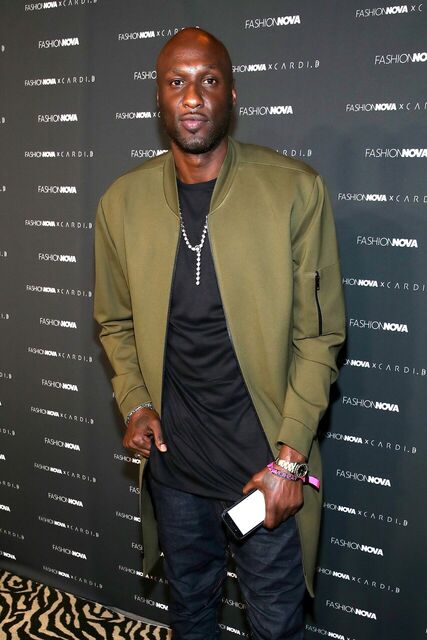 COMPROMISING IS KEY
At the time, she says she wanted to read the book while Lamar wanted to watch football. However, her son had different plans and actually wanted to head to the movie theater. 
Instead of heading out, they decided to Netflix and chill. Of course, her son had the privilege of choosing the movie, which ended up being "Woody the Woodpecker."
"We ended up having a movie night at home. Netflix, popcorn, and my son picked "Woody the Woodpecker" lol. We didn't all win but we didn't lose either! Baby boy is smiling so it's all good!" 
A PRELUDE TO MARRIED LIFE
Sabrina Parr and Lamar Odom are ready for marriage just three months into their relationship. They announced their engagement and exposed the bride-to-be's exquisite ring on Instagram soon after the proposal. 
Things are moving pretty quickly for Lamar and Sabrina, who are soon to be Mr. and Mrs. Odom after the former NBA star proposed to his girlfriend. 
LAMAR'S SPUR-OF-THE-MOMENT DECISIONS
It seems Odom falls pretty fast, as in his relationship with his ex-wife Khloe Kardashian, they were also engaged just a month into their relationship. After six days, they were married. 
Hopefully, things turn out much better for Lamar this time around, especially since he claims that Sabrina is "the one." 
HOW IT ALL BEGAN
Sabrina was first Lamar's personal trainer before they got involved romantically. Through their intimate coaching sessions, especially as a health and life coach, it seems they got to know each other quite well and it led to something more. 
Congratulations and Best Wishes, Sabrina and Lamar!