Michelle Obama Reportedly Recalls Emotional Moment When Youngest Daughter Sasha Was Dropped off at College
Michelle Obama sees her youngest daughter off to college and joins the ranks of the empty nesters.
It feels like it was just yesterday that the Obama family moved into the White House, their youngest, Sasha was just 7.
Now, Michelle and Barack Obama have seen their youngest daughter leave for college, following in the footsteps of her sister Malia, and like any other parents, they are torn between pride and sadness.
Where Sasha is enrolled is so far a secret at the request of the Obama family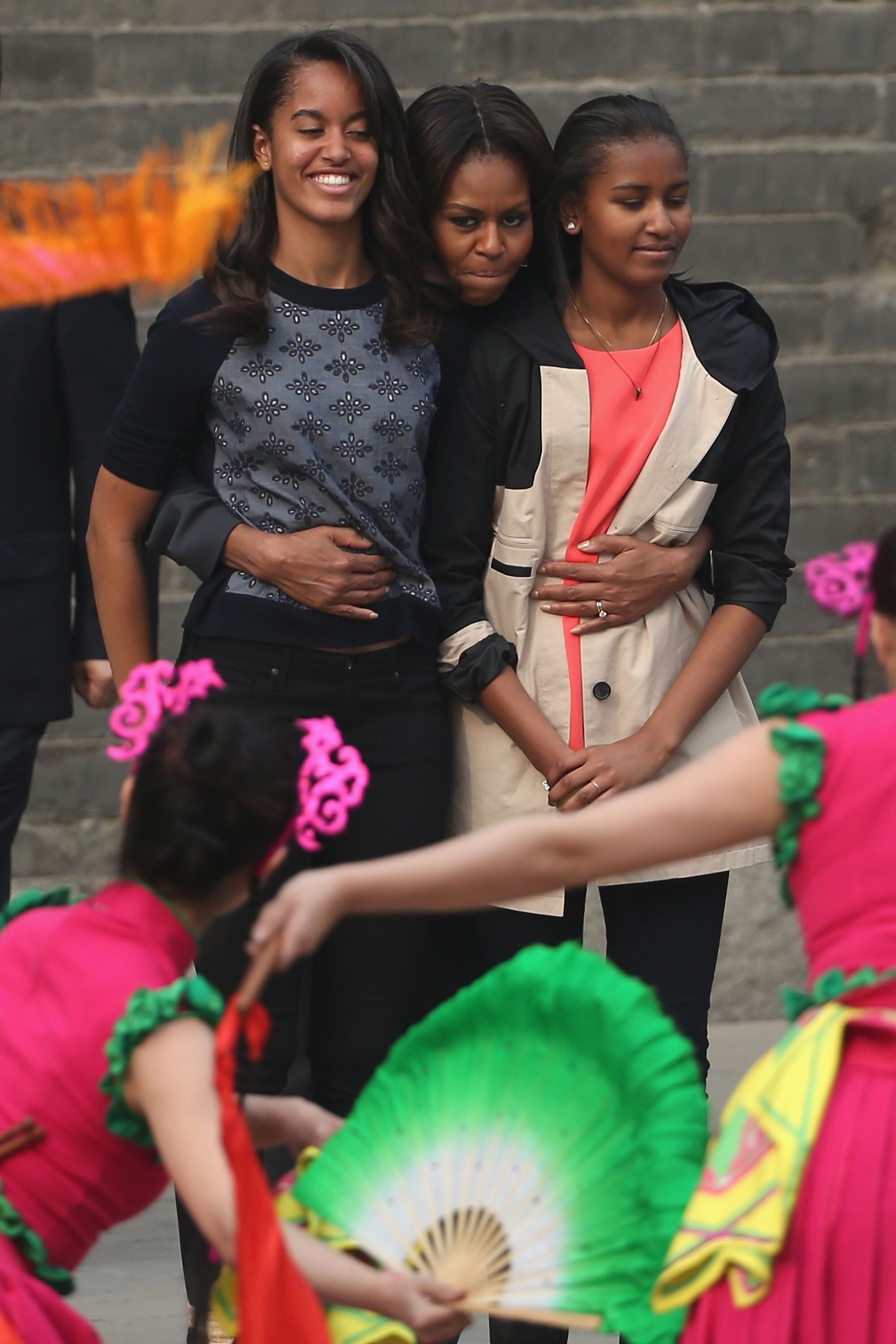 MICHELLE OBAMA ON GIVING HER CHILDREN A "NORMAL LIFE"
No parent is ever ready to see their fledglings leave the nest, and Michelle was no different from every other anxious mother when the new Fall semester started in colleges around the country.
Michelle revealed that she and Barack had fought throughout their White House years to make life as normal as possible - and since they are the two most famous teens on earth, that struggle continues.
MICHELLE OBAMA GOT EMOTIONAL
The former First Lady admitted that dropping Sasha off at college was an emotional moment and that she and Barack have been missing their daughter's presence around the house. She said:
"It's an adjustment to see each other for a weekend here, a holiday break there, but the moments we do spend together feel extra special because of it." 
MICHELLE AND BARACK OBAMA HELPED SASHA SETTLE IN
The Obamas helped Sasha unpack her luggage and settle into the dorm room that is going to be her home away from home for the next few years. Michelle said:
"We were there, just like most parents, helping her unpack and make her dorm room feel like home. But by and large, we let her take care of herself."
All grown up and ready to take on the world 🙌🏾 #SashaObama may have just announced her college pick 😱 https://t.co/FRrNjRTiQl pic.twitter.com/s7Iora5Chz

— Blavity News (@Blavity) December 22, 2018
SASHA OBAMA'S COLLEGE IS A SECRET
Where Sasha is enrolled is so far a secret at the request of the Obama family, who want their daughter to have as much privacy as possible. Michelle explained:
"They are the most recognized teenagers in the world, trying to be out in the world like regular kids. And that's hard when you're a child, and every day people are watching you, and you know that. There's no time to just be … to blend in and have fun and make mistakes or smoke your first cigarette or have your first kiss or have a boyfriend."
However, rumor has it that Sasha is at the University of Michigan in Ann Arbor, and her parents have just closed on a new house in Martha's Vineyard - a stunning location for vacationing with college friends, just 800 miles away.
But out of sight is not out of mind, and Michelle confessed that not a day goes by without her communicating with her daughters, either through a phone call or text messages.
Wishing America's First Daughter, #SashaObama a happy birthday! 🎂 RT to show her birthday love! pic.twitter.com/tTfU8j13NK

— BET (@BET) June 10, 2018
SASHA OBAMA GRADUATES AND TURNS 18
Sasha Obama celebrated two important milestones in a young person's life one after the other.
The Obama's youngest child graduated from the exclusive Sidwell Friends School in Washington, DC, on June 9, and celebrated her 18th birthday on June 10.
The family stayed in Washington after Barack Obama left office so Sasha could continue her studies at Sidwell, and finish high school.
Sasha is now in college, and the Obamas closed on a gorgeous multi-million dollar holiday home in Martha's Vineyard.