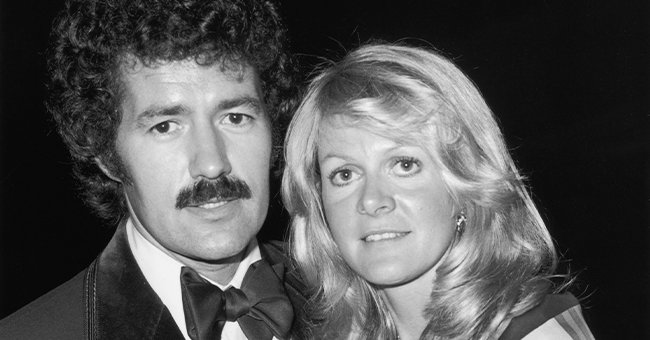 GettyImages
Alex Trebek Divorced Former Play Bunny Elaine Trebek Kares Almost 40 Years Ago
Alex Trebek is, sadly, no longer with us, but the legendary game show host left behind a legacy that will be very hard to beat for even the most experienced entertainer.
Aside from being one of the most recognizable faces on television, mostly due to his work as the host of "Jeopardy!," Trebek had one of the most loving relationships with his wife of over 3 decades, Jean Trebek.
However, before Jean came into the picture, the late 80-year-old fell in love with Elaine Trebek Kares, with whom he was in a relationship for a total of 7 years.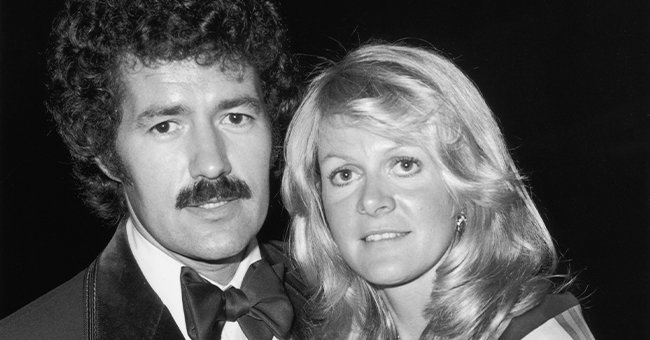 Alex Trebek with Elaine Trebek at the Annual Thalian Ball, California | Photo: Frank Edwards/Fotos International/Getty Images
Not much is known about Elaine's childhood, only that she was born in Columbus, Ohio, and that she graduated in journalism at Ohio State University for Journalism.
Known to most by Elaine Callei, she was a very popular figure in the 60s, mostly because she became one of Hugh Hefner's Playboy bunnies before following a career in journalism.
Elaine was well aware that she was an attractive woman and decided to take the job at Playboy in hopes that the exposure would boost her chances of becoming a professional model.
That dream never came true, but Elaine never stopped fighting. After moving to Canada with her first husband, Louis Callei, she got a gig as the host of the daily talk show "Call Callei" on CHCH-TV.
While she enjoyed the platform quite a bit, since it gave her the chance of dabbing into a variety of topics, some viewers were less than impressed with the highly inappropriate topics.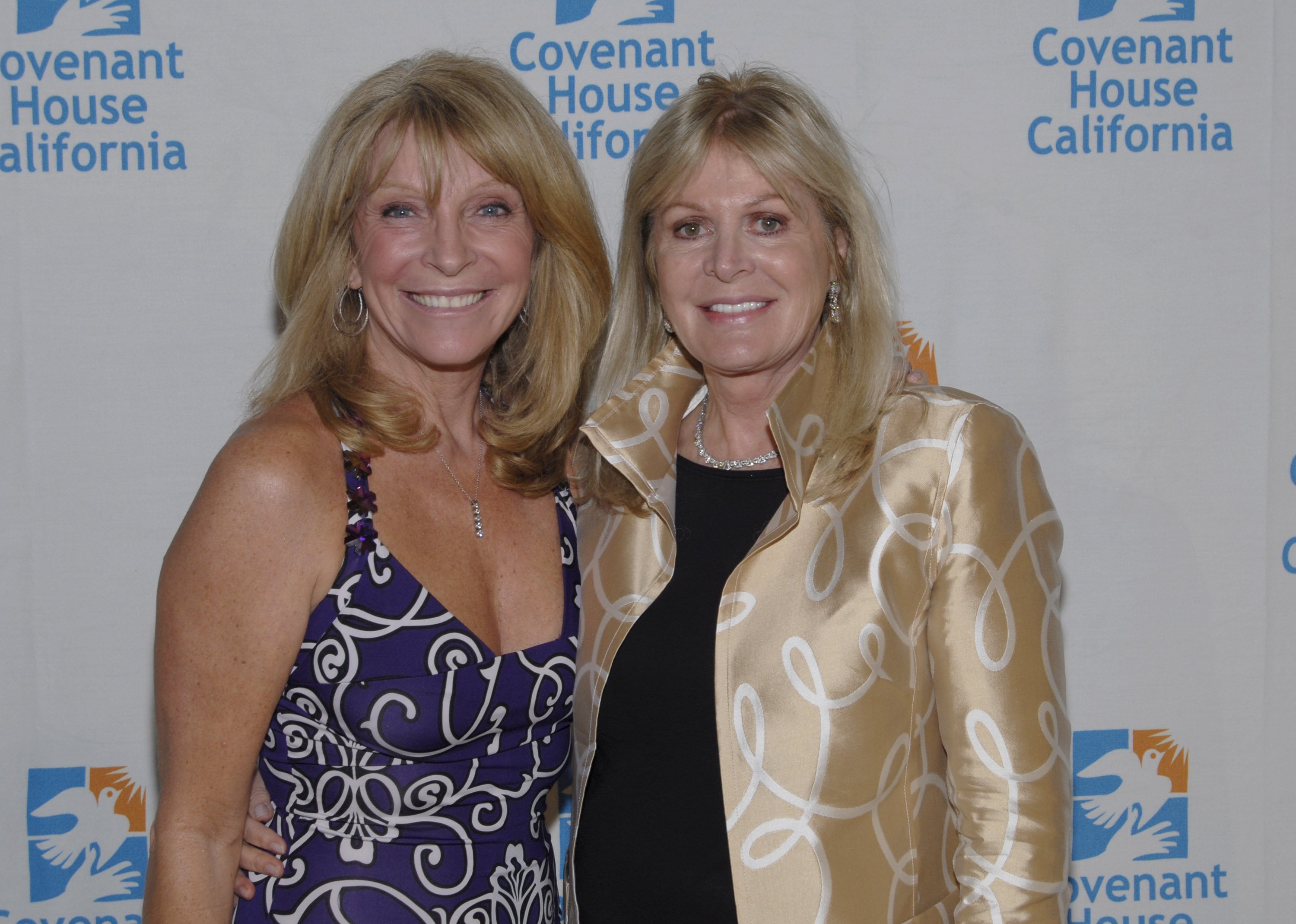 Elaine Trebek with Bonnie Lythgoe at the 10th Annual Covenant House California's Awards Gala - Inside at Beverly Hills Hotel in Beverly Hills, California | Photo: Beck Starr/Getty Images
On the show, Callei used to dive into uncensored discussions regarding carnal pleasure, and while that made her quite popular, the backlash was too much to handle.
After a controversial interview with Xaviera Hollander, the former Playboy bunny was shut down by the Canadian radio-television and telecommunication commission.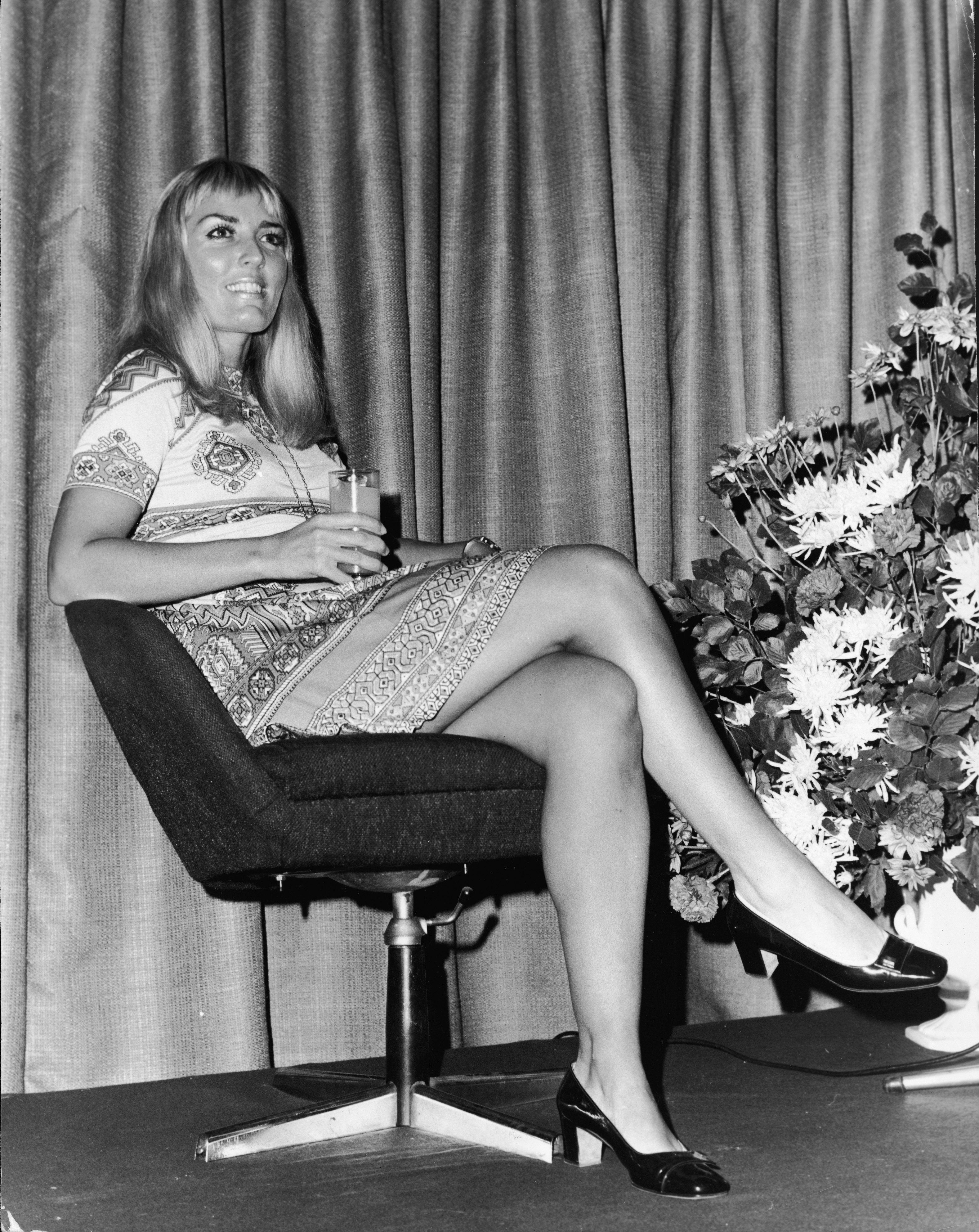 Xaviera Hollander sitting in a swivel chair while promoting a book in 1972 in London, England | Photo: Express Newspapers/Getty Images
A SUCCESSFUL ENTREPRENEUR
After "Call Callei," Elaine went on to co-host "Canada Am," a project that she later resigned from, leading her to try her luck in several other departments.
It has been reported that the broadcaster launched perfume packaging shop Scent Seal, and is the proud owner Mag-A-Music, a multimedia music distributor.
Not only that, but Elaine also owns Gallery GO, an art gallery located in Los Angeles, California. The variety of companies that she owns truly shows how hard Elaine has worked her entire life.
As aforementioned, Elaine was in a relationship with Alex for 7 years. The lovebirds tied the knot in 1974 but split in 1981 without ever having any children together.
However, even though they didn't bring a child into the world during their union, it is known that Alex was very close to Nicky Callei, the young girl that Elaine shares with Louis.
Alex never officially adopted Nicky, but he did become her unofficial adoptive father, so much that his mother helped raise Nicky after their divorce.
In his 2020 book, "The Answer is...: Reflections on My Life," the late star revealed that no lawyers were involved in their divorce and that they only had to pay around $320 in fees. He added:
"We sold the house, and Elaine got the cash. I got a mortgage. She went out and bought another house. My mother went to live with her and continued to raise Nicky."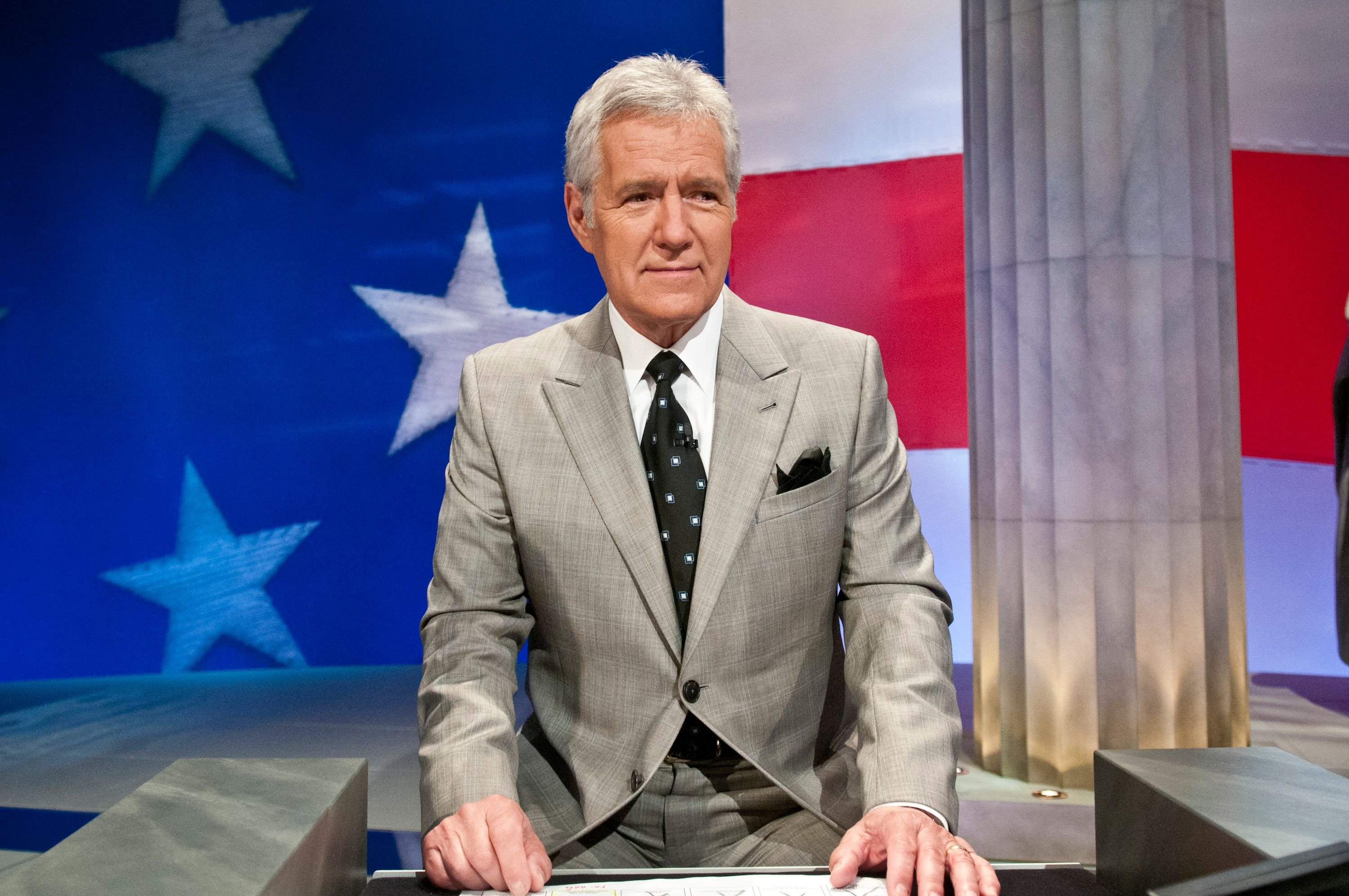 Alex Trebek during a rehearsal before a taping of "Jeopardy! Power Players Week" at DAR Constitution Hall in Washington, D.C. | Photo: Kris Connor/Getty Images
According to Alex, everything happened before he got his big break on "Jeopardy!" so he had no cash, which forced him to ask Elaine to lend him some money in order to buy a house.
"The Big Bang Theory" star Mayim Bialik was the one chosen to succeed him.
In his memoir, the game show host recalled that he bought the house right in front of Elaine's, "directly across the street from her," and that he never lost touch with his ex-wife or Nicky.
Aside from describing Nicky as his "daughter by osmosis," Alex revealed that Elaine and Jean were actually quite close, adding that his split from Elaine was "the least confrontational and contentious."
Sadly, the 80-year-old passed away last year following a long battle with pancreatic cancer, and it has been reported that he spent much of his final days quarantining at home due to the COVID-19 pandemic.
A few months before passing away, he opened up about the possibility of retiring from the show after 37 years and joked that if he did, he would be home all the time and get on his wife's "nerves."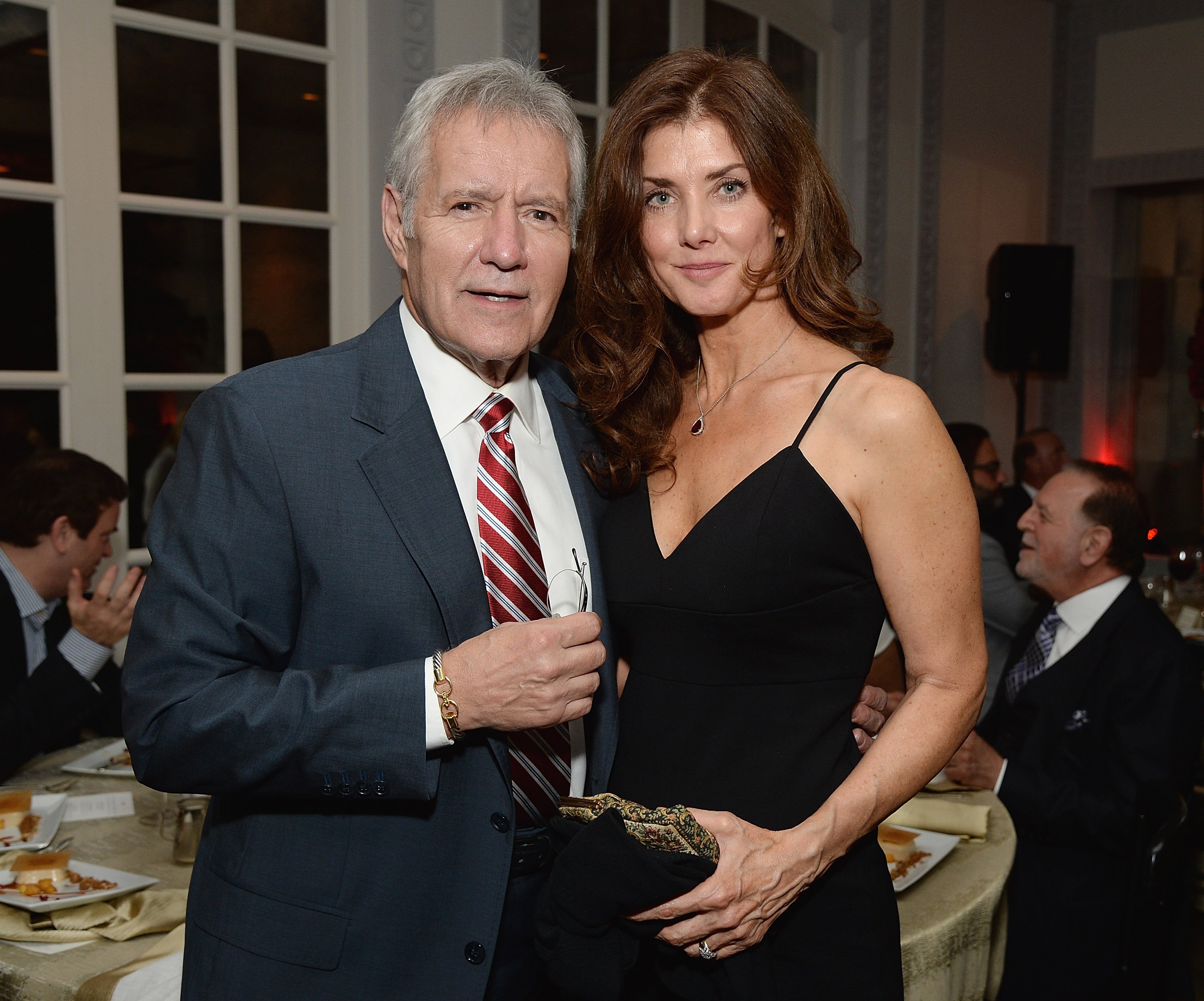 Alex Trebek and Jean Trebek at the celebratory dinner after the special tribute to Sophia Loren during the AFI FEST 2014 presented by Audi at Dolby Theatre in Los Angeles, California | Photo: Michael Kovac/Getty Images for AFI
But while at home, he was still undergoing several treatments, and was unable to leave his property due to his compromised immune system, which made him feel very bored. At the time, he said:
"I've just been doing little projects around the house, getting rid of stuff. I have accumulated so much over the past four decades, it's difficult to decide what's got to go."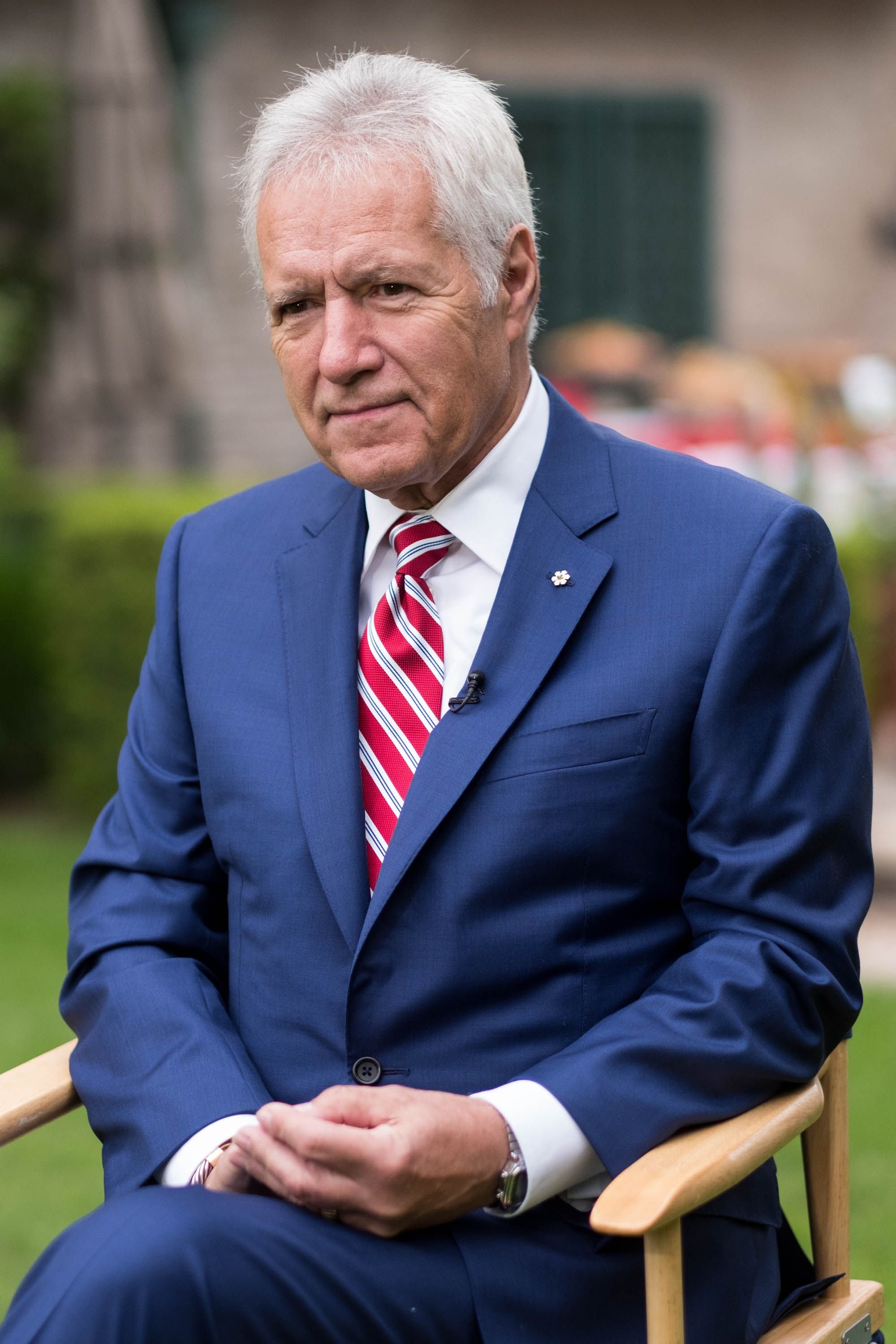 Alex Trebek at the 150th anniversary of Canada's Confederation at the Official Residence of Canada in Los Angeles, California | Photo: Emma McIntyre/Getty Images
Following Alex's death, there was a lot of debate about who should fill in for him as the host of "Jeopardy!," and after much consideration, "The Big Bang Theory" star Mayim Bialik was the one chosen to succeed him.
However, she wasn't the only one chosen for the role. Mike Richards was supposed to co-host with Bialik but was forced to leave after some of his distasteful comments about women and marginalized groups resurfaced.
Bialik decided not to get involved in the drama and told James Corden that she is trying her best to do the job well and that she is really enjoying it because she is learning things every day.
Please fill in your e-mail so we can share with you our top stories!