Kirk Douglas' Inspiring Love Story with Wife Anne Buydens That Has Spanned 6 Decades
Kirk Douglas, whose celebrated career has taken in some of the film's landmark roles, is known for the remarkable six-decade bond he shares with his wife, Anne Buydens.
Douglas and Buydens have been happily married since 1954. However, the couple's lasting marriage didn't begin with love at first sight. They actually started with a slightly sour meet-cute in 1953. 
Many women cherished Douglas at the time because he was already an acclaimed movie star. That's precisely why he was very shocked when Buydens rejected his initial request for a date.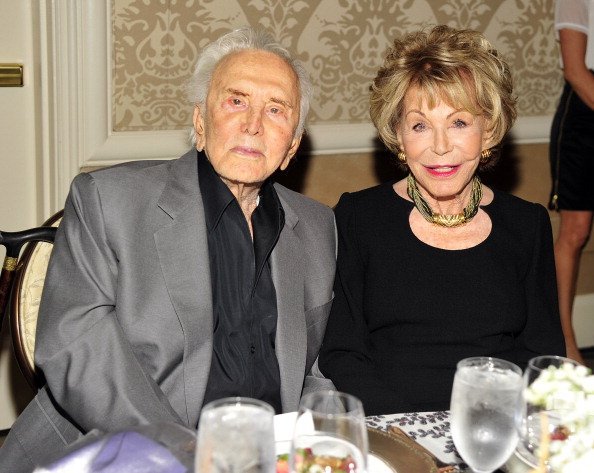 BUYDENS DECLINED HIS OFFER
"She was the most difficult woman I ever met," Douglas told USA Today. "I mean, I was a big movie star! And I invited her to dinner and she said, 'Oh thank you very much, but I'm so tired. '"
The iconic actor then hired Buydens as a publicist, but their relationship remained platonic. In their book, "Kirk and Anne: Letters of Love, Laughter, and a Lifetime in Hollywood," the actor wrote:
"With no romance in the picture, I stopped trying to impress Anne. Instead, I stopped talking about myself and began to listen to her."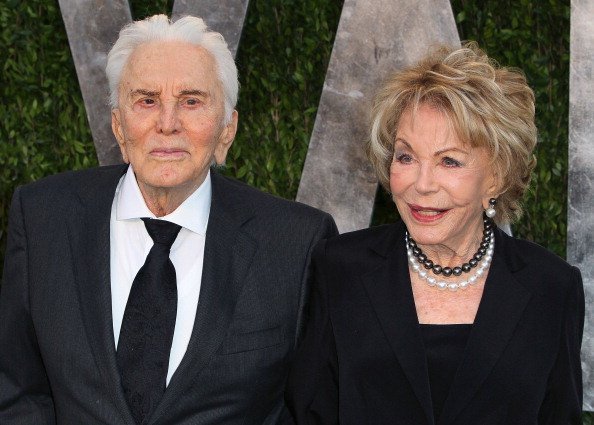 THEIR OFFICIAL FIRST DATE
Douglas, who was forced to retire because of speech problems after a stroke, proved to Buydens that he was different than the usual Hollywood actor.
At the point when they initially began seeing one another, the two went to a charity gala held at a circus, where Douglas willingly helped scoop elephant dung while wearing his tuxedo.
In 2014, the pair celebrated their 60th wedding anniversary at the Greystone Mansion in Beverly Hills.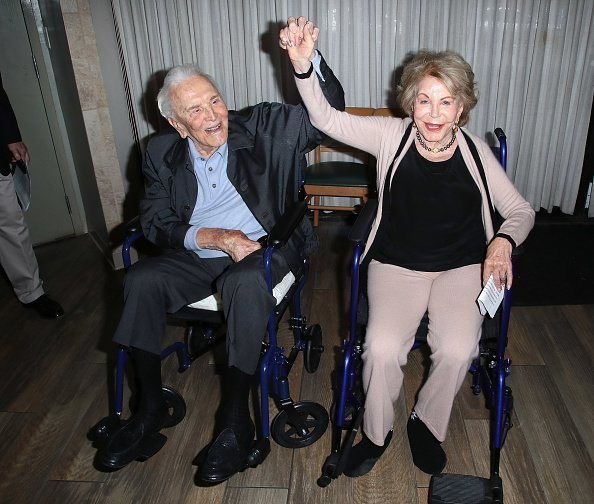 FINALLY, THEY GOT MARRIED
That is the thing that got her, Buydens said in an interview with USA Today, adding that it was not just amusing, it was showing her that Douglas had the option to do things that are not expected from him.
Douglas and Buydens eventually tied the knot on May 29, 1954. They were blessed with two sons, Peter, a producer, and Eric, an actor who passed away in July 2004, from an overdose of alcohol and drugs.
In 2014, the pair celebrated their 60th wedding anniversary at the Greystone Mansion in Beverly Hills, as reported by Los Angeles Times.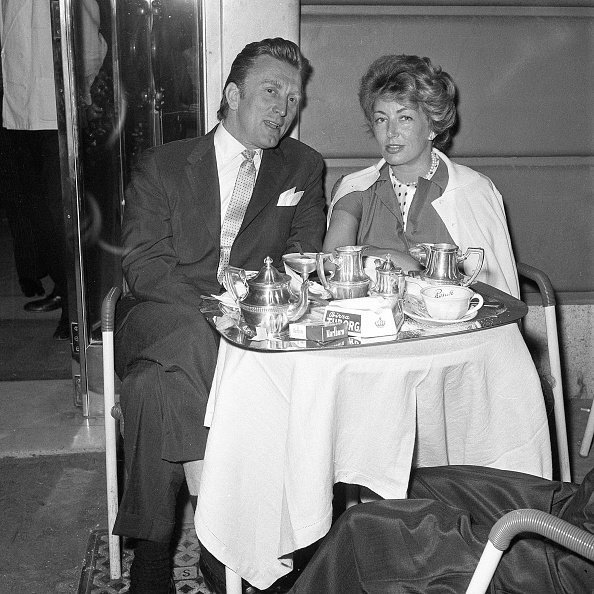 THE COUPLE'S LONGTIME LOVE STORY
In 2016, Douglas opened up about his wife, Buydens, who had been his inspiration in bouncing back from affliction throughout the years. 
The actor shared with Closer Weekly that he was fortunate enough to find his perfect partner 63 years ago and that he believes their magnificent marriage and their nightly "golden hour" chats have helped him survive all things.
The couple's romantic tale will forever go down in Hollywood history.
Having had his film debut in 1946, Douglas is one of the last living people of the film industry's Golden Age.
He became an international star for his leading role as an unscrupulous boxing hero in the 1949 film, "Champion."