'Law & Order: SVU' Stars Kelli Giddish & Peter Scanavino Speak on Their Characters' Relationship
"Law & Order: SVU" will be returning to TV in January for its season 21, and fans of the show are eager to know if Kelli Giddish and Peter Scanavino's characters—Rollins and Carisi—will finally get together this time around.
For the past seasons of "Law and Order: SVU," the relationship between Kelli Giddish's character, Amanda Rollins, and Peter Scanavino's character, Dominick Carisi, has evolved from a loyal friendship to a more intense bond that has kept fans on their toes.
The writers seem to have taken a will-they-or-will-they-not approach to "Rollisi," as the fans affectionally refer to the not-yet-a-couple, and just last season, the pair had an intense discussion that made viewers aware there's undoubtedly more under the surface of their relationship.
Both Giddish and Scanavino have made it clear they wouldn't be opposed to a romantic relationship between their characters, but still, choose to give ambiguous answers when talking about Rollisi's future.
Take a look at the show's history and what Kelli and Peter have revealed about the fan-favorite duo.
"LAW & ORDER: SVU" AFTER A DECADE
The NBC hit series debuted in 1999 and has become the longest-running primetime drama series on television with a decade on air.
The series follows the Special Victims Unit of the fictionalized New York City Police Department as they solve crimes that, more often than not, are hideous and of a sexual nature.
Like its parent show, "Law & Order," the episodes are constantly ripped off the headlines or loosely based on real-life crimes that received media attention.
Many cast members have come and gone through the years, but Mariska Hargitay, who gives life to Captain Olivia Benson, has become the backbone of the show.
There's also rapper turned actor Ice-T, who has been with the show since its second season; Giddish, who joined on seas 13; Scanavino, from season 16; and Jamie Gray Hyder, the newest addition to the team.
The show will return next year for its 21st season, but before that, NBC has prepared a special in partnership with the Paley Center to take a look back at some of the best SUV series and more.
"The Paley Center Salutes Law & Order: SVU" will also include interviews with the actors, producers, and writers who have been involved with the show for all of these years, and is set to air on January 2.
THE ROLLISI EFFECT
Ever since Rollins and Carisi's blow-up from "SUV" last season, where Rolling got mad a Carisi for accepting the job as the new D.A and leaving her behind, fans believe there's only a matter of time before they get together.
And they're not the only ones.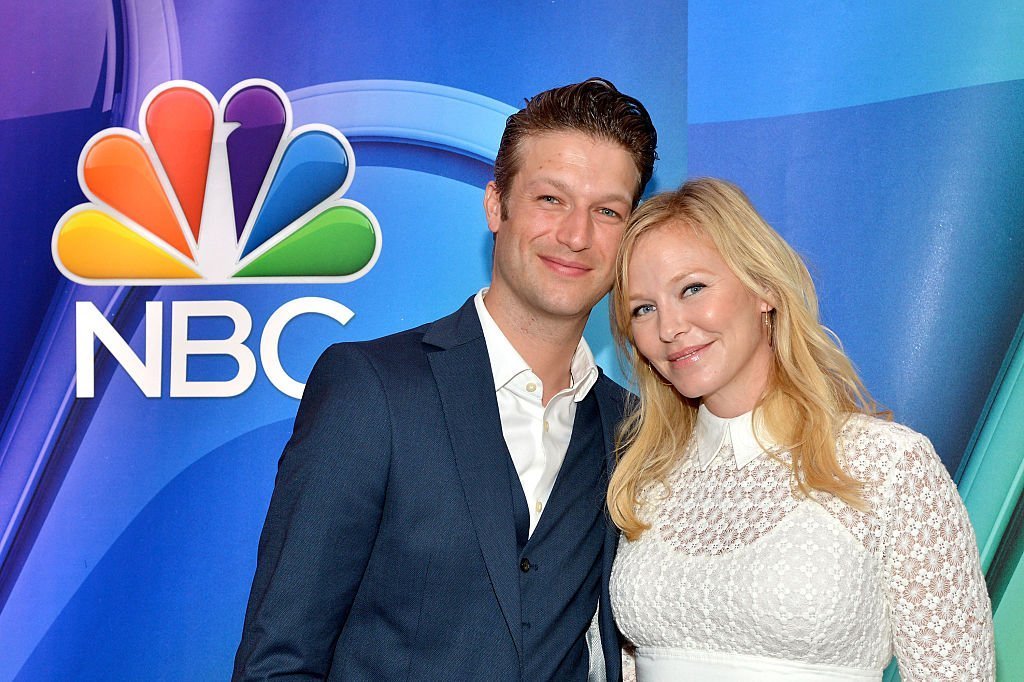 Last year, Scanavino talked to Hollywood Life about Rollins and Carisi's relationship and explained that the character's bond came up organically mostly thanks to the fantastic chemistry he and Giddish have on camera.
As he said:
"It kind of came from Kelli and I just being pretty good friends. When I first came to the show. Rollins hated my character's guts. And I was like, why are you so angry all the time? But now we get along really well. I think we got really good charisma onscreen, so we kind of developed this friendship."
He also admitted that "there is something there," but said he prefers not to speculate as to what the writers are planning for the characters.
"I mean, I would not be opposed," Scanavino added. "But I mean, also it might be difficult for it to happen, maybe give it time on the show."
KEEPING THE POSSIBILITIES OPEN
Talking to Anthony Roman on NBC's official "Law & Order: SVU Podcast" right after the season 20 finale, Giddish and Scanavino were careful when touching on the Rollisi subject.
"This relationship that they have is complicated," said Peter. "It's kind of ambiguous as to what the meanings are, but it's clear that it's not just like 'oh, we're buddies' or in passing, but it's not necessarily the editing, it's a fraught relationship."
Scanavino also added that most of Rollisi fans tend to base their theories on what they read between the lines instead of what the characters said, which both he and Giddish find admirable.
"We respect what's going on, and sometimes I think the writers respond to what they're inferring and what they see, on an unspoken basis, between mine and Peter's character on screen," Giddish added.
Peter closed the subject, saying that it is clear there's more to Rollisi and that it all comes down to how comfortable and honest they are around each other.
THE REAL LIFE PARTNERS
While Giddish and Scanavino make a cute "couple" on screen, in reality, they're just great friends and are married to other people.
Giddish tied the knot with Lawrence Faulborn in 2015, and they have two sons, Ludo, 4, and Charlie, 1. Both of the actress' pregnancies were written on the show, so Rollins is also a mother of two.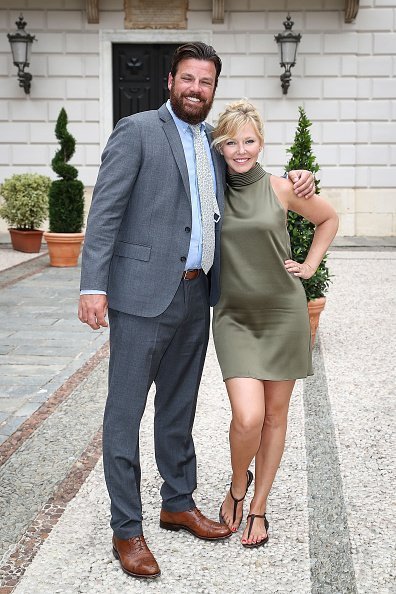 Scanavino, on the other hand, is married to artist Lisha Bai and they have two children.
However, Peter is more reserved when it comes to sharing details about his personal life.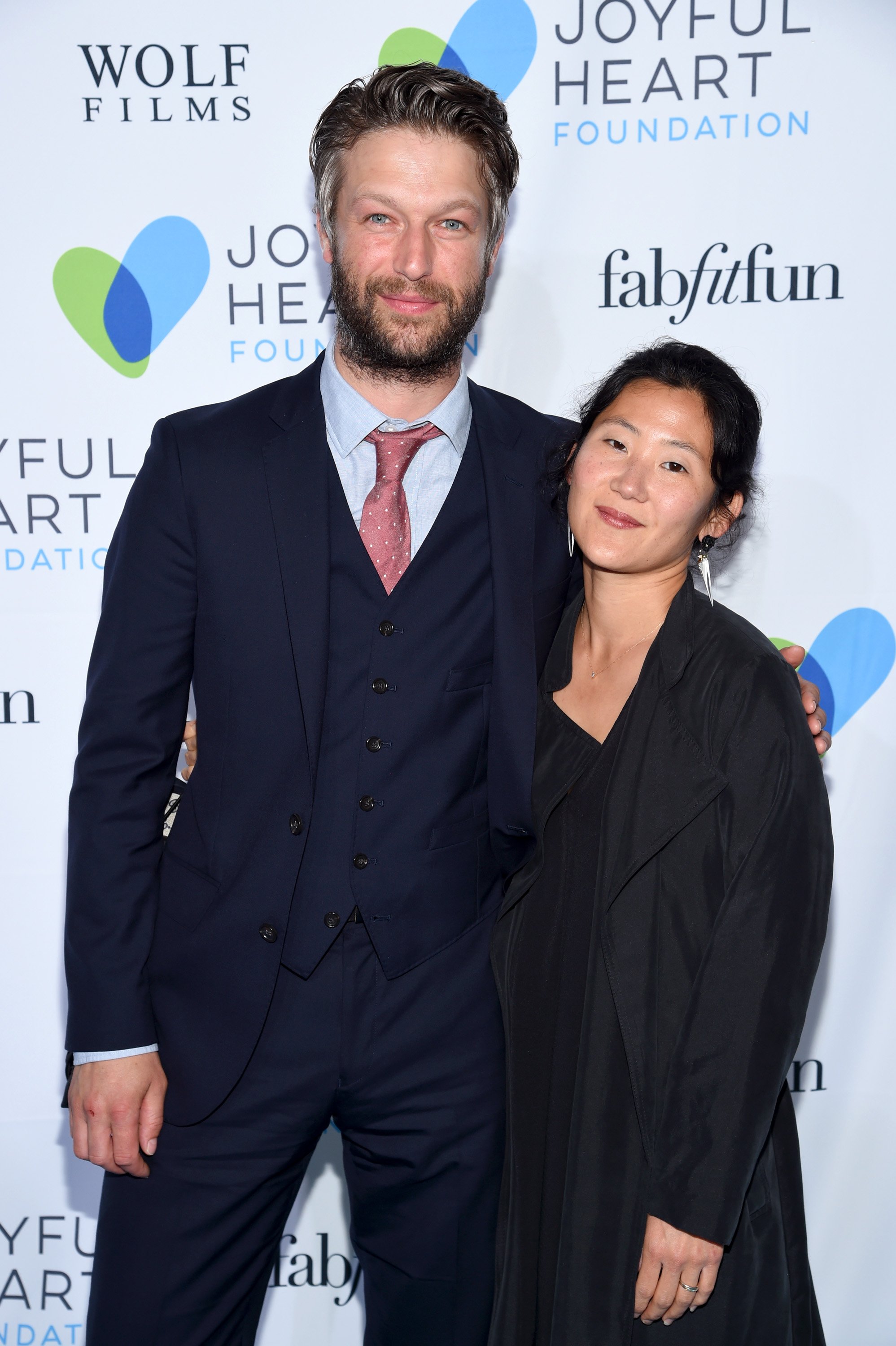 "Law & Order: SVU" returns on Thursday, January 9, on NBC.