Michael B Jordan Fuels Romance Rumors as He Gets Close to Swedish Singer Snoh Aalegra in New Video for Her Song 'Whoa'
Michael B. Jordan recently sent the rumor mill into overdrive after co-starring in a steamy music video for Iranian-Swedish singer Snoh Aalegra's single "Whoa." Both artists had reportedly sparked dating rumors even before the video's release.
Jordan, 32, is one of those Hollywood celebrities whose private life is constantly scrutinized. Now, Aalegra joins the growing list of celebrities he's been romantically linked with.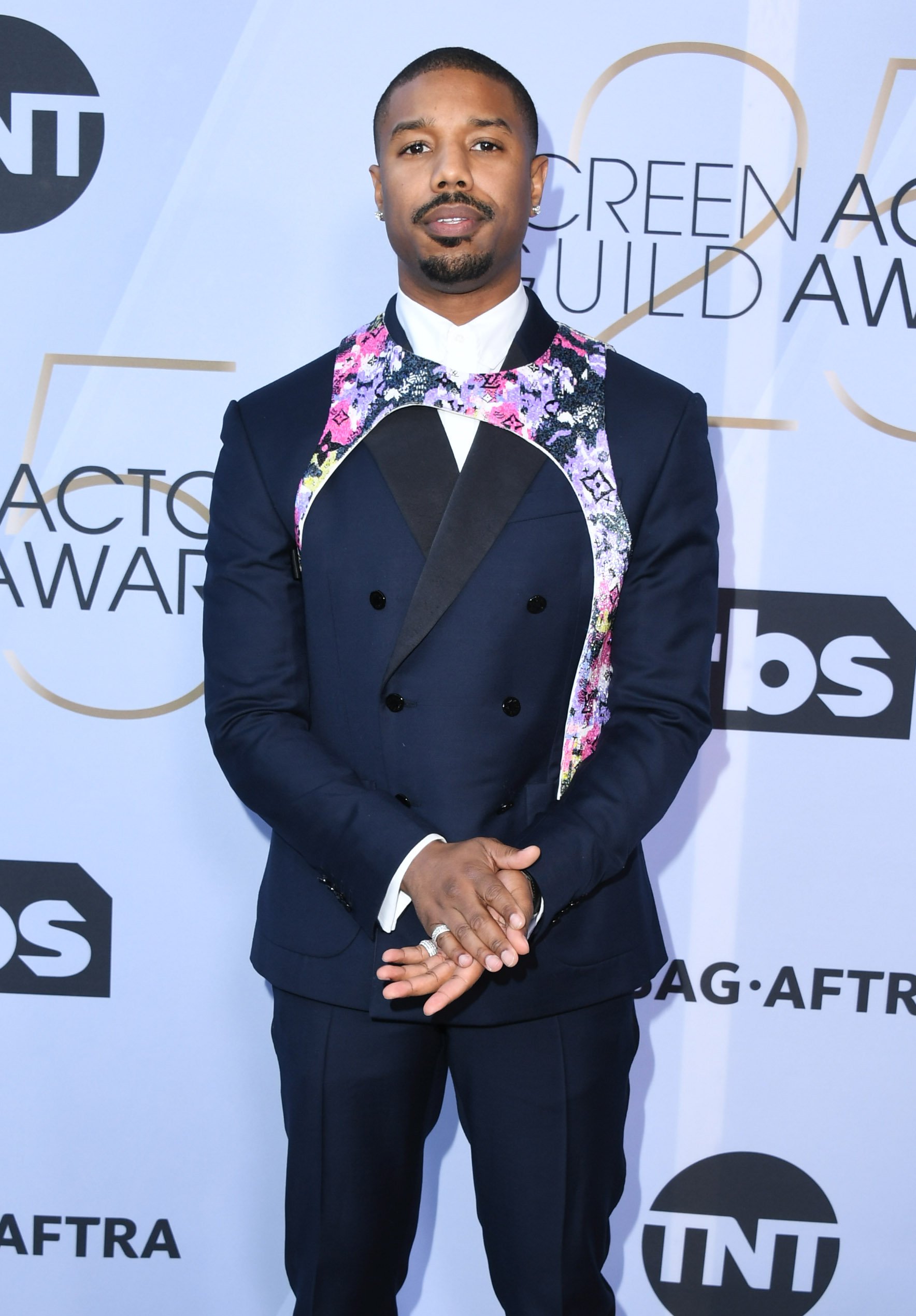 Aalegra, 32, dropped the music video for her single on Friday and immediately had fans wondering if there was not more to her on-screen chemistry with the "Black Panther" star.
Jordan was linked with "If Beale Street Could Talk" star Kiki Layne after the two reportedly got close at the Sundance Film Festival
The first shot of Aalegra and Jordan shows the two sitting across each other, legs intertwined, in the middle of a deserted street. The singer strokes her on-screen lover's face before leaning in for a tender kiss.
A subsequent scene depicts Jordan and the singer hanging out in a kitchen and stealing passionate glances at each other. The "Creed" actor later hugs Aalegra with a satisfied smile on his face.
Aalegra's three-minute music video also sees her and Jordan caressing and sharing kisses in a bedroom, and bonding while the singer lounges in a bathtub. In the latter scene, Jordan reads her a book while leaning against the wall.
Per Daily Mail, Aalegra, who was born to Iranian parents in Uppsala, Sweden, previously had fans wondering about her relationship with Jordan when she shared a photo featuring the actor on Thursday.
While ET Online also claimed fans had noticed some online interactions between Jordan and Aalegra, the rumored couple is choosing to remain silent about all the speculations.
Aalegra (birth name: Sheri Nowrozi) is a budding singer, but Jordan is already a famous Hollywood personality who is no stranger to having his personal life, or dating profile scrutinized.
So far, the "Fantastic Four" star has been linked to several high-profile women, including his "Black Panther" co-star Lupita Nyong'o. He has since denied the rumor, stating that he and the Kenyan-American are just close friends.
At the start of the year, Jordan was linked with "If Beale Street Could Talk" star Kiki Layne after the two reportedly got close at the Sundance Film Festival in Park City, Utah.
Also, in January, Jordan was said to have been getting cozy with "Spider-Man: Homecoming" star Laura Harrier at the 25th Screen Actors Guild Awards in Los Angeles.
In November 2018, Jordan confessed to GQ that dating was not one of his strengths, but that has not stopped the speculations from coming every time he's spotted being friendly with any woman.
Fans may have to continue guessing if Jordan and Aalegra are indeed an item, but as Vogue put it, "even if their courtship is just onscreen, it's undeniable that the pair make quite the stylish couple."