Sarah Palin's Daughter Willow Bailey Melts Hearts with New Photos of Her Twin Daughters with Flower Crowns
Sarah Palin's daughter, Willow Bailey shares adorable family pictures with her husband, Ricky Baily, and their new-born twin girls, Banks and Blaise.
Christmas came a little early for the Palin family when they welcomed the addition of twin girls from her 25-year–old daughter, Willow Bailey, and her husband, Ricky Bailey.
The couple married in 2018 and are first time parents to Blaise Indi Mae and Banks Bianca Ann. Sharing pictures of her family from a photoshoot, Willow gushed over the images saying:
"My whole heart ❤."
In the picture that has received over eight thousand likes on Instagram, many of her followers have responded with lots of heart emojis.
One follower just can't believe how much Willow herself has grown. Many people first met her when she was teenager posing alongside her mother, former presidential hopeful Sara Palin.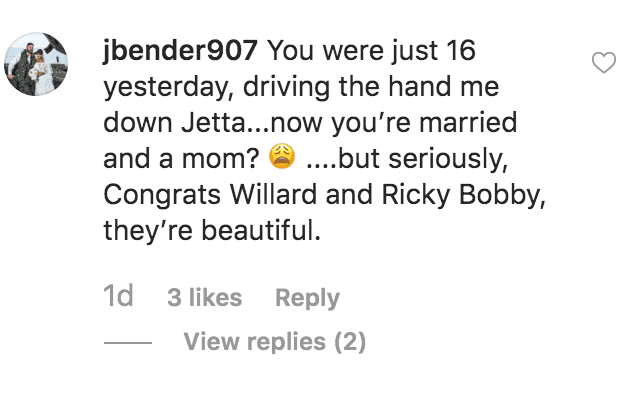 While some people can't believe that Willow is a mother. The focus of most of thier comments is on her adorable daughters. Another follower 
said:
"I might cry...so beautiful? can't believe how fast time has gone and now you're a momma! Can't wait to meet the girls."
It is reported, the young couple got engaged in 2017. Ricky proposed to Willow at Rockefeller Center in New York City, right in front of the famous Christmas tree.
Sharing their love for Christmas with their daughters they recently posed in front of a slightly smaller tree, but witth Santa Claus on hand to make the moment even more memorable.
It has been rumored that Willow and her sister, Bristol Palin had a falling-out in the past. Adding more speculation was the fact that she was noticeably absent from the delivery room when the twins were born.
However, it appears that whatever the issues the sisters had, they have been put to the side. Bristol commented on the picture and expressed her appreciation for the post.

Also, putting their issues aside were Sarah and her soon to be ex-husband, Todd Palin, who came together in the delivery room to meet the twins.
They have been married for 31-years, and despite Todd filing for divorce, it is reported that Sarah is hopeful that her marriage can be saved with the help of some counseling.