Kandi Burruss Talks about Daughter Riley's Relationship with Husband Todd during Recent RHOA Episode
Kandi Burruss opened up about her daughter Riley's relationship with her stepfather, Todd Tucker.
Blending families can be complicated, as reality star Kandi Burruss revealed on a recent episode of "Real Housewives of Atlanta"
Kandi confessed that her 17-year-old daughter Riley's relationship with her stepfather Todd Tucker verges on the icy.
Todd didn't approve of the reality star buying Riley a $100,000 Porshe for her 16th birthday.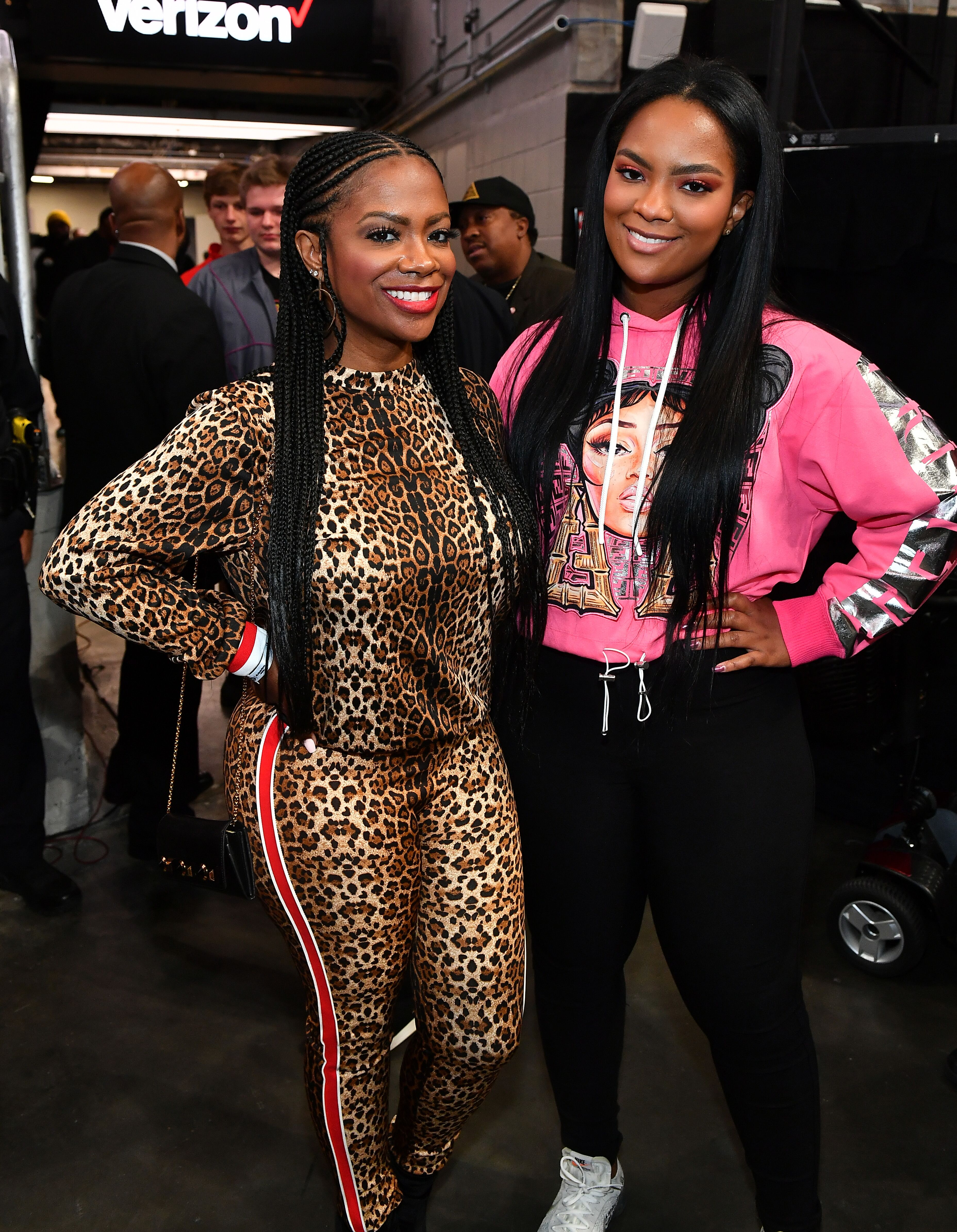 TODD TUCKER AND RILEY BURRUSS CLASH
Kandi explained that her husband's relationship with her oldest daughter is strained, especially since Todd didn't approve of the reality star buying Riley a $100,000 Porshe for her 16th birthday.
Riley obviously resented his opining on a matter she does not feel is his business. Kandi said:
"Todd and Riley have the weirdest relationship. She'll come to me and be like, 'He shouldn't say anything about that,' blah blah blah blah blah. You know the kid that's like, 'He ain't my daddy'? She's that kid."
Kandi explained that the relationship between Todd and his daughter Kaela is also complicated, with the two going for days without speaking to each other, even living in the same house - and Riley doesn't help. Kandi said:
"It ain't just Kaela. Sometimes Riley gets real attitude with him."
KANDI BURRUSS' RELATIONSHIP WITH STEPDAUGHTER KAELA
As for Kandi's own relationship with Kaela, the reality star feels that they get on, but "could be closer." One of the bones of contention is that Todd feels Kandi spoils Riley, and refuses to do the same for Kaela. Kandi said:
"There are definitely times where I want to give Kaela a little bit more, but Todd will say, 'No, because she's in her 20s.' He wants her to be independent."
One thing is worrying Kandi with regards to her difference of options with Todd on raising children. She said:
"We both have the last say so on how we handle our birth child. But when it comes to the two little ones, how is that going to work when we bump heads?"
Todd and Kandi share two children, Ace Wells Tucker, who is three years old, and newborn daughter Blaze. Looks like Kandi and Todd are going to have to compromise on what is too much or too little for their shared children.
KANDI BURRUSS WANTS KAELA TO GIVE UP HER ROOM TO BLAZE
Kandi Burruss revealed on a new "Speak on It" episode that she wants Kaela Tucker to give up her bedroom to baby Blaze, who was born via surrogacy on November 22, 2019.
Kandi feels that since there are more bedrooms in the house, it is a reasonable request, and Kaela's bedroom would be more convenient for Blaze...
Social media was in an uproar, and many felt that Kaela would feel set aside and that there are already too many differences in the household, with Riley being pampered, and Kaela forging her own way, working for her spending money and studying.
Riley gets a generous allowance and a luxurious apartment in New York so she can be comfortable during her internship in a prestigious law firm.