Diddy's Daughters Jessie, D'Lila and Chance Slay in Matching Pink Sequin Dresses in Photo with Beyoncé
Sean "Diddy" Combs' celebrated his 50th birthday with an extravagant party attended by A-listers, and his three daughters.
Sean "Diddy" Combs" celebrated reaching his landmark 50th birthday with a party at his $40 million Holmby Hills mansion in Los Angeles.
His three daughters, Jessie, D'Lila, and Chance got to chat and have their photo taken with their idol, pop icon Beyoncé.
The Combs girls went out of their way to be photographed with Beyoncé Knowles.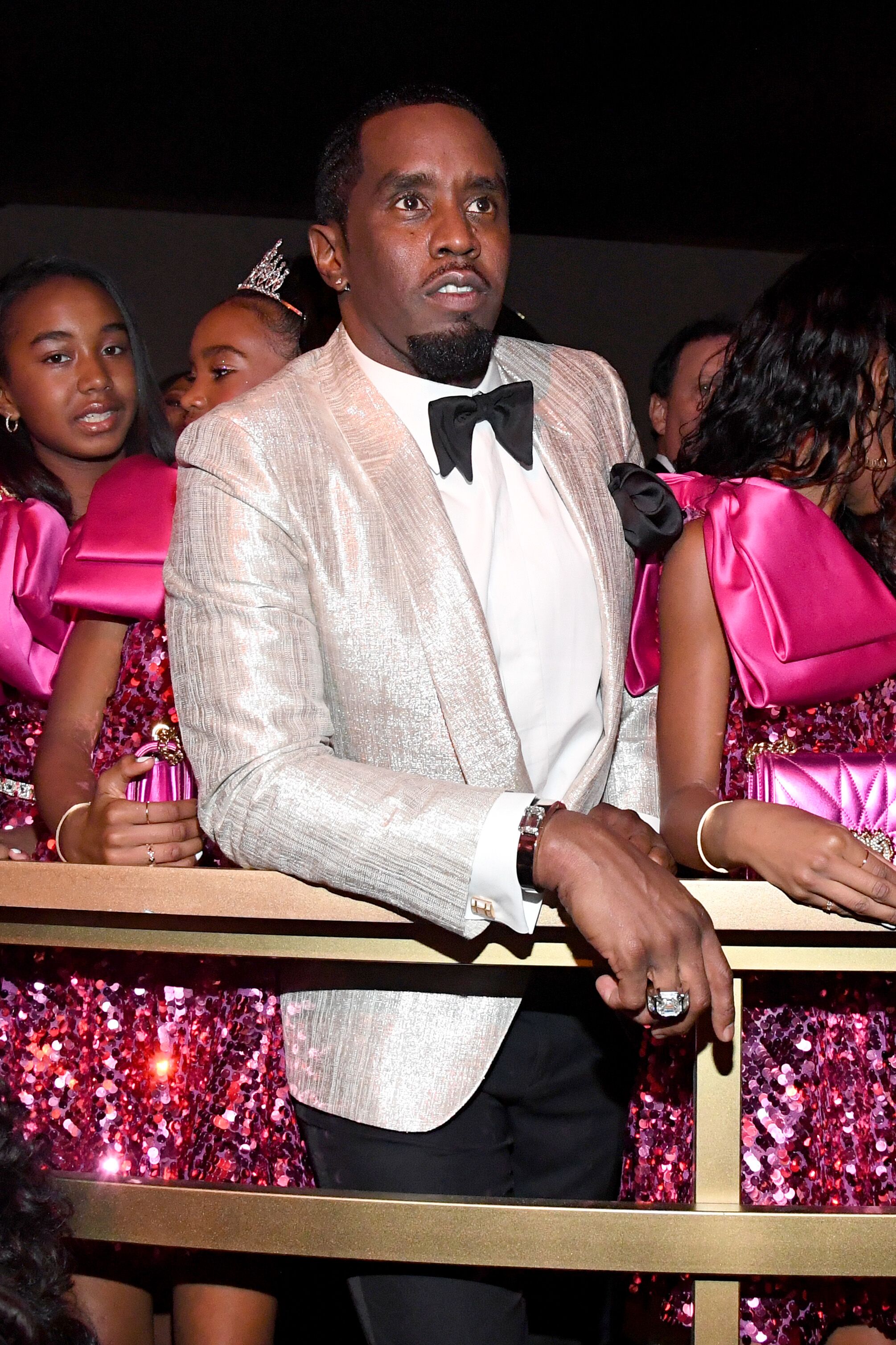 SEAN "DIDDY" COMBS' DAUGHTERS DAZZLE AT B-BASH
Diddy was dashing in a silver tuxedo jacket, but he was almost upstaged by his three gorgeous daughters - twins Jessie and D'Lila, and Chance.
The three girls wore identical shocking pink one-shouldered sequined dresses, with rhinestones trimming the neckline and emphasizing their waists. The twins amped up the razzle-dazzle with blingy tiaras, while Chance left her darl tresses unadorned.
THE COMBS GIRLS POSE WITH BEYONCÉ
Among the many celebrity guests which crowded DIddy's extravaganza, there was one the Combs girls went out of their way to be photographed with: Beyoncé Knowles. 
The pop diva wore a stunning black dress trimmed with silver and smiled sweetly at the camera as the girls struck poses beside her. Jesse and D'Lila pursed their lips in a mock kiss, but Chance just smiled, obviously abashed by the proximity of her idol.
PROUD DAD DIDDY POSED WITH HIS DAUGHTERS
In the middle of his party, Diddy took the time to snap some pics with his daughters, who turned 13 on December 21. 
It was the twin's second birthday without their mother Kim Porter, who passed away in November 2018, at the age of 47.
Since her passing, Diddy has dedicated himself to being a full-time dad to his children.
Diddy shared 3 children with Kim, and he is also the father of Justin, with designer Misa Hylton-Brim. Chance was born to Sarah Chapman five months before Jessie and D'Lila, which led to Kim's irrevocable decision to end their relationship.
JAY-Z "RESCUES" BEYONCÉ FROM AN INDISCREET FAN
Being a celebrity can be harrowing. One of the things stars sacrifice is their privacy. 
Jay-Z and his wife, pop icon Beyoncé attended Sean "Diddy" Combs' 50th birthday bash, and the singer was enjoying herself until a fan started filming her on the dance floor.
Her protective husband, Jay-Z came to the rescue, taking the cell phone from the indiscreet fan's hands.
Beyoncé was dancing with friends Saweetie and Kelly Rowland, to "Every Little Step" by Bobby Brown when the incident occurred. It is not known how the fan managed to slip into the party held at Diddy's Holmby Hills mansion.