Mariah Carey's Twins Monroe and Moroccan Make Appearance in New Music Video for 'All I Want for Christmas Is You'
It's Christmas again, and Maria Carey has relaunched her classic hit "Want For Christmas Is You" with a new video.
Pop diva Mariah Carey released a new video for her classic "All I Want For Christmas Is You" featuring her 8-year-old twins: daughter Monroe and son Marroco.
Fans were delighted to recognize "Roc and Roe"  dancing and singing along with the pros in mom's new video - and it is clear the twin apples didn't fall far from the tree.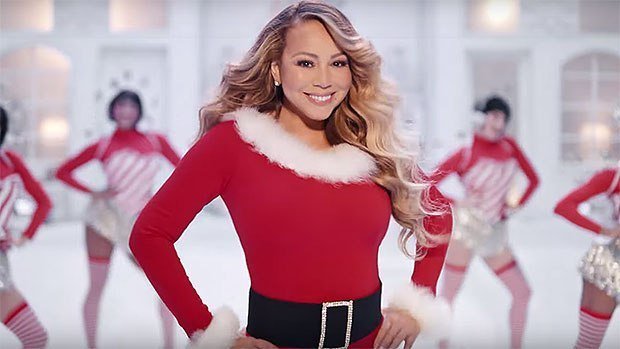 A NEW "ALL I WANT FOR CHRISTMAS IS YOU"
Mariah felt that after 25 years it was time to remake the video for her evergreen hit, "All I Want For Christmas Is You."
The new music video was released on December 19, 2019, and was an instant hit, catapulting the classic Christmas song back onto the top of the Billboard Charts, opening at #3 and now charting at #1.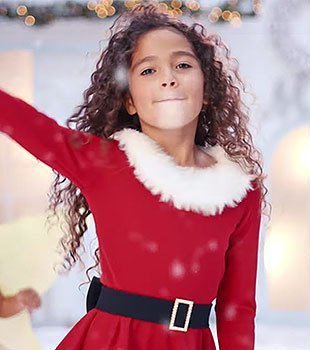 MARIAH CARREY IN A WINTER WONDERLAND
The video starts with a little girl walking past a shop window in which Mariah is posing as a mannequin in a red Santa suit. The little girl sees Mariah move and is drawn into a winter wonderland, surrounded by dancers dressed as candy canes.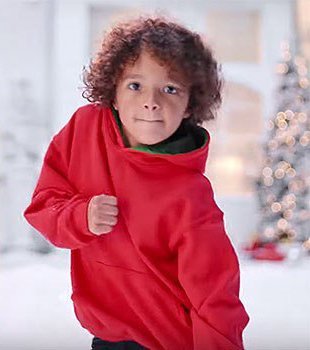 The little girl wanders through a magical snowy village, while Mariah sings, and then the biggest surprise of all: A giant present opens and out pop Mariah's twins,  Monroe and Moroccan.
MAROCCO AND MONROE STAR IN MOM'S NEW VIDEOS
The twins proceed to dazzle with their dance moves, and in an adorable touch, Monroe's Santa outfit is an exact replica of Mariah's.
This isn't the first time Monroe and Morocco have made a cameo appearance in one of Mom's videos.
They also appeared in Mariah's video for the song "In The Mix", which she recorded as a theme song for "Mixed-ish," the spin-off of the hit series "Black-ish."
Mariah shares the twins, now 8, with ex-husband, actor Nick Cannon, 39.
"ALL I WANT FOR CHRISTMAS IS YOU" IS BACK ON THE CHARTS
25 years ago Mariah Carrey recorded "All I Want for Christmas Is You," a song she co-wrote and co-produced with Walter Afanasieff for her fourth studio album, Merry Christmas.
It was 1994 and Columbia Records released it as the lead single from the album, and it became an instant success, topping charts all over the world, starting with the United States and going on to conquer Australia, Canada, France, and New Zealand, and earned Carrey over $60 million in royalties.,
Carrey's new video of the beloved classic has seen the song topping the Billboard Hot 100 again in December 2019, as a new generation falls in love with Christmas all over again. Well done, Ms. Carrey!