Prince George Prepared Christmas Pudding in Adorable Pics and Royal Fans Loved It
Prince George showed off his cooking skills with Christmas pudding, and Royal fans can't get enough of the young Prince, and how adorable he looked while at it.
A Royal Christmas pudding! Prince George might be young, but as the third-in-line to the British throne, he is already taking part in family traditions, as revealed by the latest Instagram post by Kensington Palace.
The post, which contains three-picture slides showed the young Prince flanked by a smiling Prince William, the Queen, and his grandfather, Prince Charles. George appeared to be taking instructions on how to mix his pudding.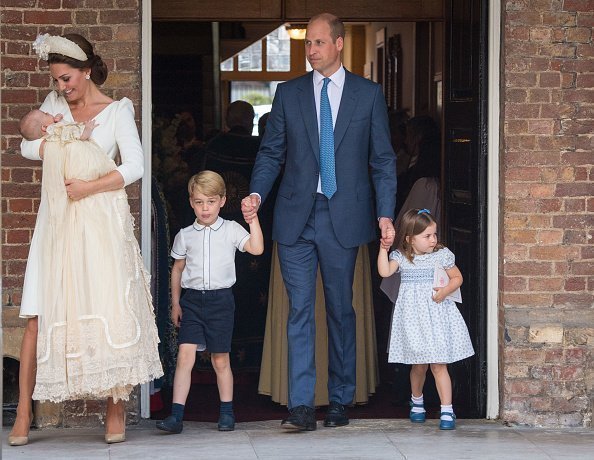 FOUR GENERATIONS OF ROYALTY
The other snaps showed the young Prince flanked by other members and staff of the Royal family, with his mother, Kate Middleton noticeably absent. The accompanying caption of the pictures read,
"Four generations of the Royal family, together at Christmas."
The caption went on to explain that the Royals are part of a new initiative of the Royal British Legion, called, "Together at Christmas." The initiative will give extra support to the armed forces and veterans during the holiday season.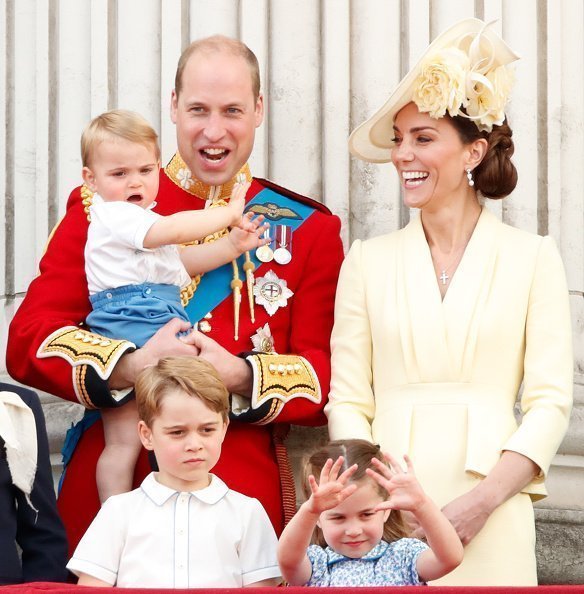 THE BEST LEGACY
Prince George's focus and adorable look stole the heart of Royal followers, and they showered him with praise. One person wrote that the young boy is the Queen's best legacy.
The young Prince and his sister, Princess Charlotte, will make their debut at the annual Royal family walk to the Church of St. Mary Magdalene
Another person wrote that the first child of Prince William and Middleton looks fantastic. A third described it as a beautiful family moment that is so special.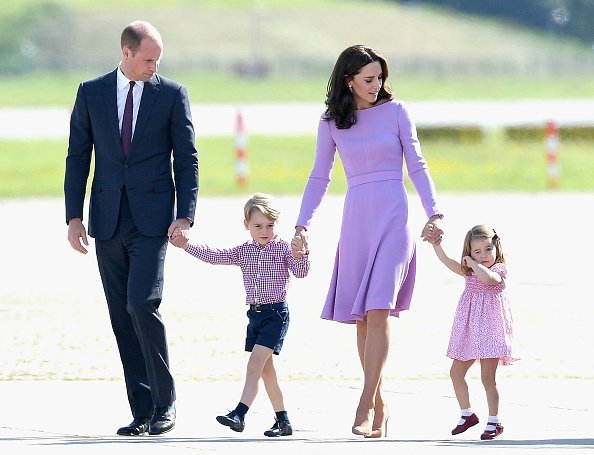 WAITING FOR SO LONG
A fourth person wrote,
"This is absolutely incredible. The photos and the initiative. Merry Christmas."
A fifth person expressed gratitude for the post, writing that Royal fans have been waiting for it for so long. Prince George is a favorite among fans of the monarchy, hence the admiration.
THE WALK DEBUT
Festive meals have been a big part of the Royal family this season. The Duke and Duchess of Cambridge were on BBC for the Christmas special, "A Berry Royal Christmas."
While on the show, Prince William revealed that his son often shows concern for the homeless people he sees on his way to school. The dad-of-three uses it as an opportunity to teach his son kindness.
Aside from the meals, the young Prince and his sister, Princess Charlotte, will make their debut at the annual Royal family walk to the Church of St. Mary Magdalene. The church is on the Queen's Sandringham Estate.
The estate is where the Royals will spend the Christmas holidays. A source told People that it is a done deal, except things change. 1-year-old Prince Louis will not join his family, as he is still very young.