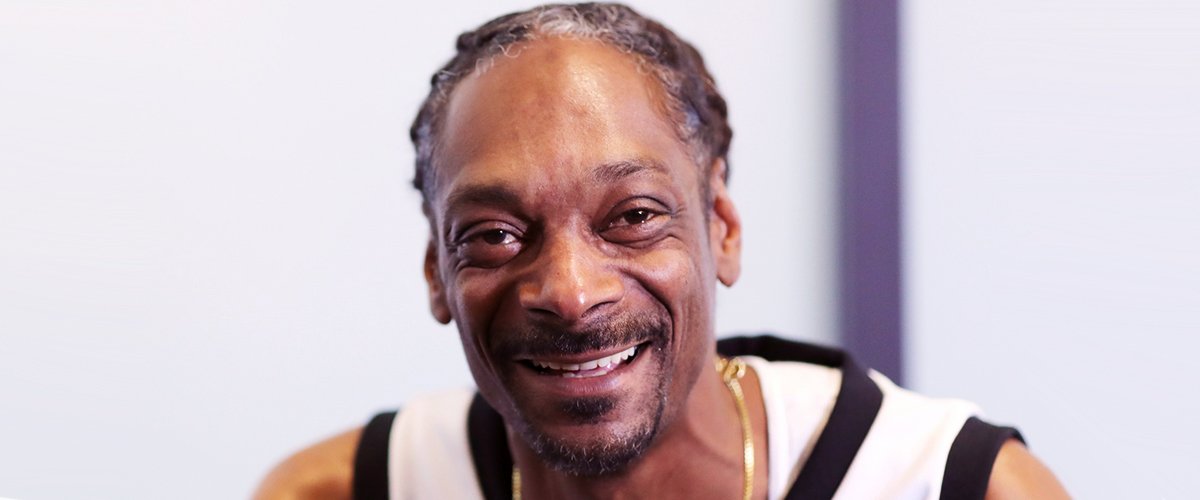 GettyImages
Snoop Dogg's Son Cordell Was Scared of Him for about Three Years Because of the Movie 'Bones'
Snoop Dogg has tried almost everything in the entertainment industry: rapping, singing, hosting, and acting. And while his roles in films have been quite diverse, he traumatized his son Cordell for three years thanks to a horror movie.
Snoop Dogg is a man of many talents. Not only is he one of the most relevant and iconic hip hop artists of our time, but he has proved he's got the necessary skills to step in front of a camera and bring a character to life.
Snoop Dogg at the SXSW Music, Film + Interactive Festival on March 15, 2014 in Texas | Photo: Getty Images
To date, the "Gin & Juice" rapper has over 30 acting credits under his belt, including cameos and appearances as himself. He had starring roles in films like "The Wash," "The Wrecking Crew," "The Tenants," and "Mac & Devin Go to High School."
However, it was his role in the 2001 horror film "Bones" that left a vivid imprint on one of his sons. But before getting into that, let's meet the family.
THE DOGG'S WIFE
Snoop Dogg, real name Calvin Cordozar Broadus, met the love of his life, Shante Broadus, when they were still in high school.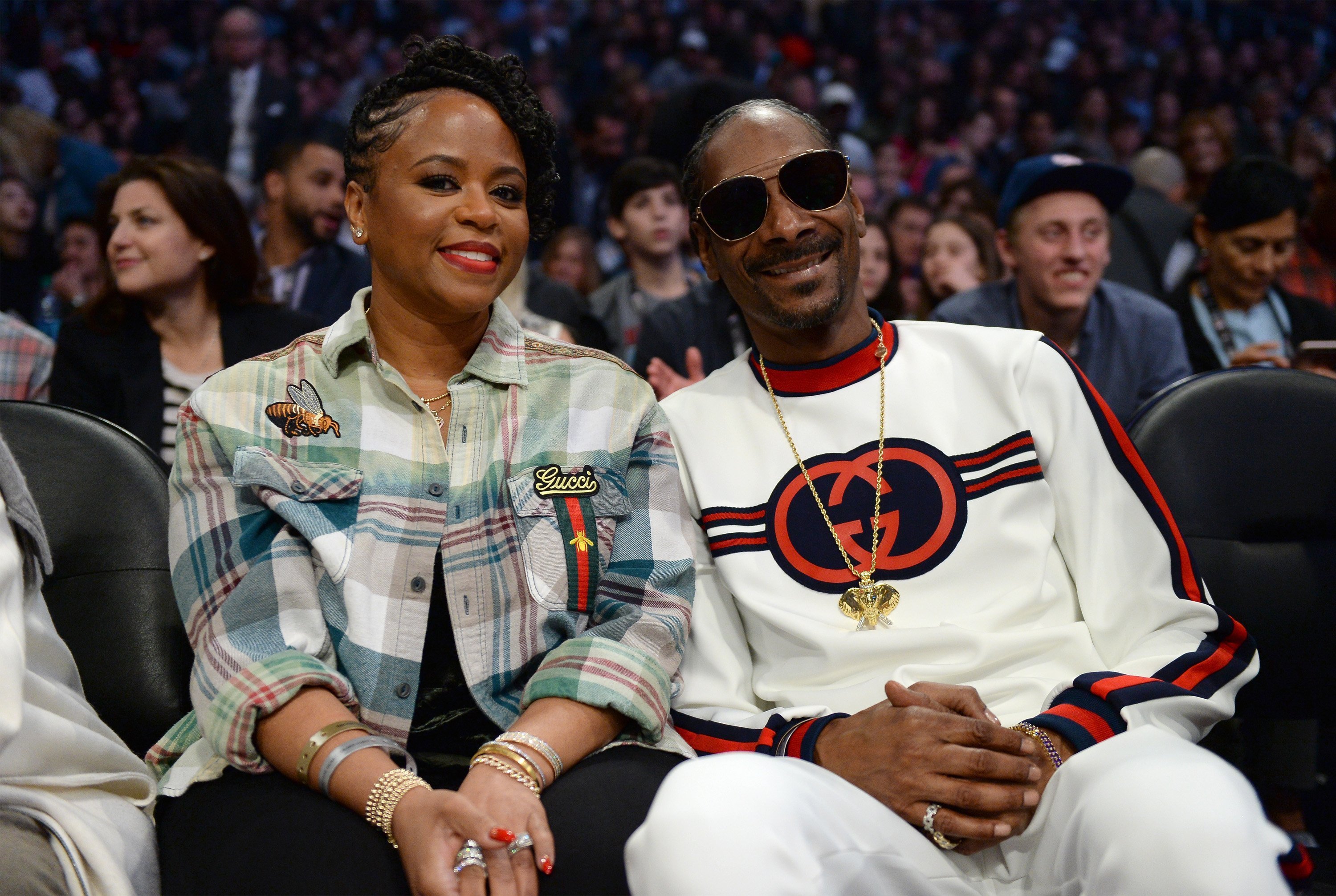 Snoop Dogg and wife Shante attend the NBA All-Star Game 2018 at Staples Center on February 18, 2018 | Photo: GettyImages
They have been married for 22 years, being one of the few couples in the hip hop industry to have such a long-lasting relationship.
However, it wasn't all rainbows and flowers for the couple, as they have faced some high bumps on the road that have made their bond stronger.
For example, in 2004, Snoop filed for divorce from Shante, citing irreconcilable differences. The rapper has said that, at the time, he didn't have his priorities clear and was easily influenced by fame, money, and all the girls that came with it.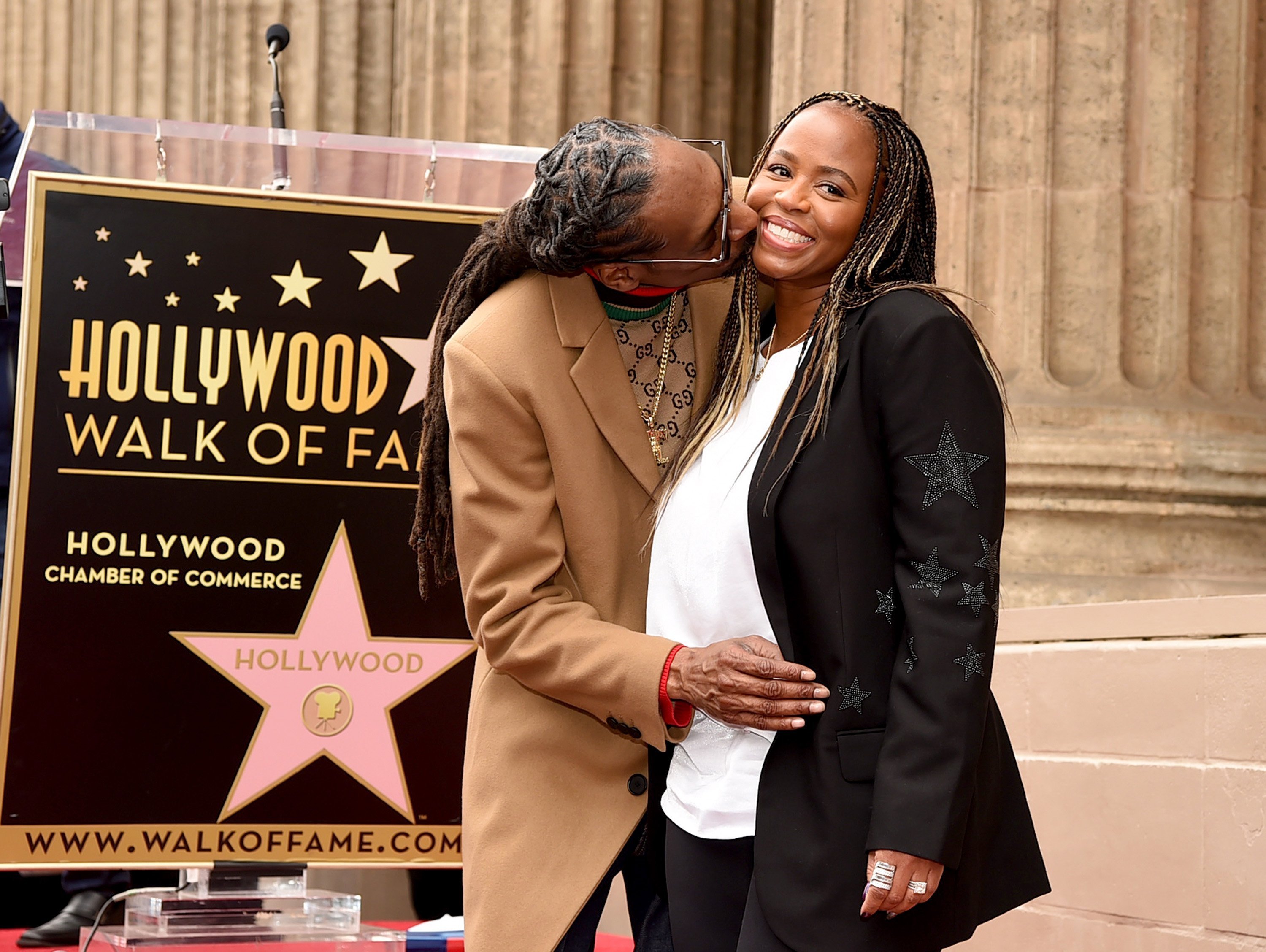 Snoop Dogg, with his wife Shante Broadus, is honored with a star on The Hollywood Walk Of Fame on Hollywood Boulevard on November 19, 2018 | Photo: GettyImages
Still, the divorce was never completed because Snoop realized he had a mistake before it was too late.
The couple eventually renewed their vows in 2008, and although there have been some cheating rumors from Snoop's side in the past years, Shante has remained by his side through it all.
MEET THE ELDEST AND THE YOUNGEST
Shante and Snoop are the proud parents of three kids: sons Corde, 25, and Cordell, 22, and daughter Cori, 20.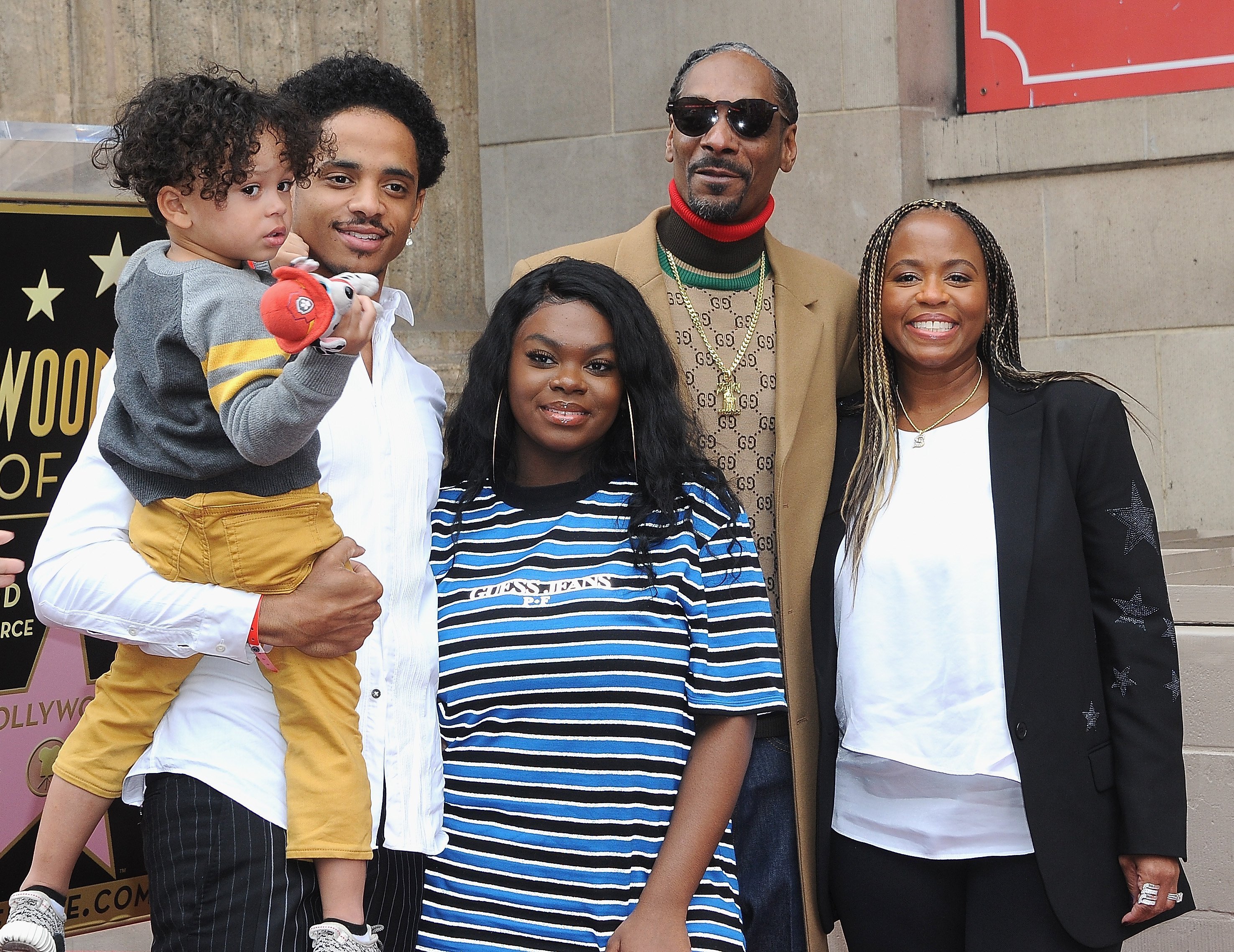 Snoop Dogg and Shante Taylor with family attends Snoop Dogg's star ceremony on The Hollywood Walk of Fame held on November 19, 2018 | Photo: GettyImages
Corde Broadus, the oldest, is the only of Snoop's children that prefer to stay outside of the spotlight. He's a father of two: son Zion, 4, whom he shares with ex-girlfriend Jessica Kyzer; and daughter Eleven, 1, with his current girlfriend, Soraya Love.
Sadly, the young couple faced tragedy earlier in the year after their second son passed away only ten days after being born.
Cori, the only girl of the bunch, is following her dad's steps into the music industry, but not as a rapper.
She has released several R&B singles and goes by the artistic name of Choc, for chocolate.
CORDELL BROADUS
Cordell Broadus had a promising career in football during high school and was even recruited by the UCLA team. However, Cordell decided to pursue other interests, and he's now a model, designer, and filmmaker.
He's also the proud father of a baby girl he welcomed with model girlfriend Pia Barragan earlier this year.
Talking to Vogue about his career choice and why he decided to drop football, Cordell revealed that he had been interested in designing and filmmaking since he was ten.
However, growing up as the son of Snoop Dogg, and as a football player, limited his creative expression because of fear of rejection. As he explained:
"I had interests in fashion and film all of these types of different things, but I never could be vocal about it because it wasn't deemed masculine. I used to draw outfits in my notebook, but I never showed them to anybody which felt terrible because expressing myself creatively is what I'm into."
Cordell has already worked with his father, when he created a collection for Joyrich inspired on Snoop's style from the'90s.
TERRIFIED OF DAD
Although Cordell Broadus has a tight relationship with his father, he once revealed how scared he was of Snoop after watching one of his films.
"Bones" was made as an homage to blaxploitation films of the '70s and incorporated numerous elements from the genre. It tells the story of Jimmy Bones, played by Snoop Dogg, a murdered gangster that rises from the grave to avenge his death.
Talking to Hip Hop DX at a 2016 Halloween event organized by Diddy's son, Justin Combs, Broadus was asked what he thought of his father's attempt to gore and terror on the film, to which he said:
"Man, I was three-years-old [when that film dropped]. I was so scared of that movie. I had nightmares for like months straight. I didn't like my dad after that movie because I thought that's how he was [in real life]. I just didn't like it all."
Cordell admitted that he was scared of his father for about three years, which surely made his upbringing a little easier for Snoop.
Broadus also revealed that his favorite scene of the movie was the one where maggots fall from the ceiling and into a cup. "So, every time I get a cup, I look into and make sure there are no maggots or anything. I'm traumatized from this day on," he joked.
Snoop's most recent acting work was as the voice of uncle It on the animated movie "The Addams Family." He currently has two movies in post-production, according to IMDb.
Please fill in your e-mail so we can share with you our top stories!