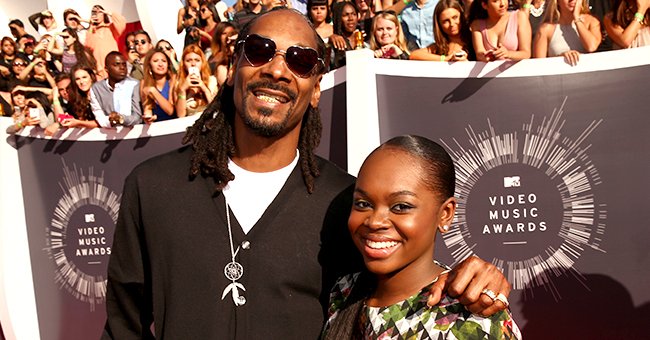 Getty Images
Snoop Dogg's Daughter Flaunts 'Bratz Doll Vibes' as She Poses in Black & Orange Top in New Pics
Snoop's daughter, Cori Broadus earned praises when she channeled "Bratz Doll Vibes" for her Instagram followers. The 20-year-old is into music like his father who credits her for keeping his marriage afloat.
Cori Broadus, the only daughter of Snoop Dogg channeled "Bratz Doll Vibes" in her latest photo proving she is quite an Instagram star like her father.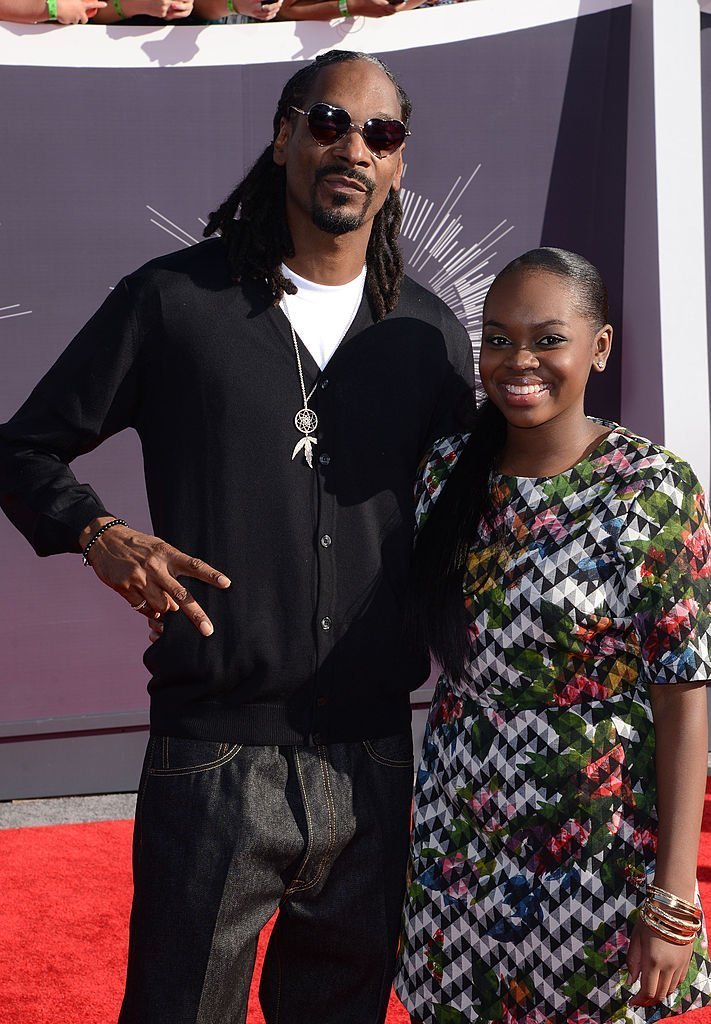 Snoop Dogg and his only daughter, Cori Broadus at the 2014 MTV Video Music Awards. | Photo: Getty Images
CHANNELING A DIFFERENT LOOK
Cori is so much her Snoop's daughter especially when drawing attention to her Instagram. Like Snoop, Cori, who goes by the handle, @princessbroadus and responds to her stage name, Choc, manages to make waves whenever she posts something on her feed.
Recently, the 20-year-old showcased her knack in channeling a look and totally owned it. Cori experimented on the "Bratz doll vibe" as she describes the photo she posted. In it, she's dressed in a long-sleeved orange crop top and high-waist jeans.
Cori looks away from the camera in the first of a series of snaps she shares. Her head is framed by her voluminous hair flowing below her shoulders. In two other photos, she looks at the camera, one where she's smiling, and one with a serious expression.
Cori's followers appreciated her post and told her so in her comments section. "Looking like a doll, beautiful. Love your spirit," a fan wrote.
HER FATHER'S DAUGHTER
We won't be surprised if her father had something nice to say about it too considering she's the apple of his eye. She's often the subject of his praises.
"She's on the honor roll, playing volleyball and softball, living life. She has all this joy. In the beginning lupus was winning. But now Cori is."
Much like Snoop, Cori is passionate about music and we saw that when Snoop proudly posted a clip from her first venture on stage. In January, she sang for a crowd in Los Angeles together with a live band at The Juice Joint. Snoop was there to witness her milestone and proudly shared a clip on his social media.
HOW SHE SAVED HER PARENTS' MARRIAGE
Cori isn't only the apple of her father's eye but she is instrumental in keeping her parents' marriage intact. At 11, she was diagnosed with Lupus, a chronic disease that threatens the autoimmune system.
Snoop had filed for divorce from Cori's mother, Shante Broadus in 2004. It was only after that they learned of his daughter's condition. This prompted Snoop to reflect on his marriage and took it as a sign that he and Shante were meant to be together for Cori. In 2008, he renewed his vows with Shante.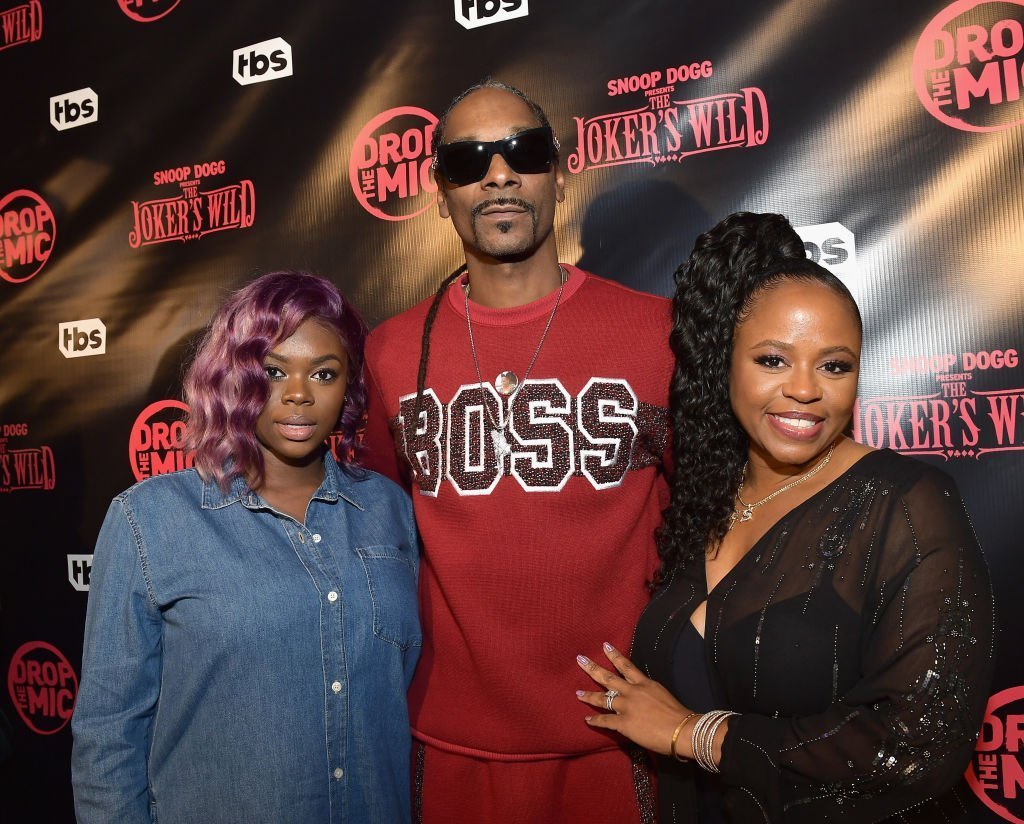 Cori Broadus with her parents, Snoop Dogg and Shante Broadus at TBS' Drop The Mic and The Joker's Wild premiere party in October 2017. | Photo: Getty Images
Snoop credits that episode in Cori's life as the reason he and Shante remain married today. It was also a blessing that Cori won her battle with lupus.
"She's the toughest little thing I've ever met, even with the needles." Snoop told People. "She's on the honor roll, playing volleyball and softball, living life. She has all this joy. In the beginning lupus was winning. But now Cori is."
Today, Cori proves she didn't just win her fight for her health but she's winning the hearts of her followers too.
Please fill in your e-mail so we can share with you our top stories!