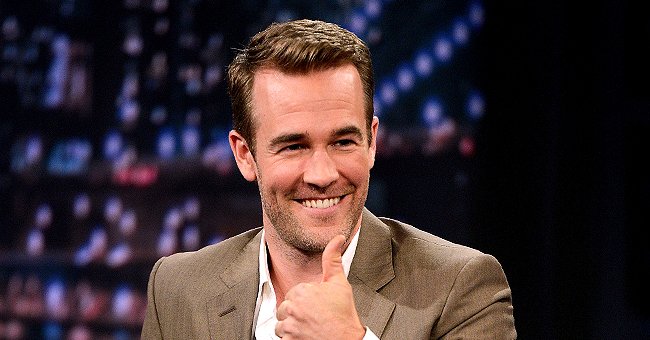 GettyImages
James Van Der Beek, His Wife & Their 5 Kids Glow with Joy in Matching Pajamas in a Christmas Pic

James Van Der Beek and his family looked adorable and happy in Christmas photo that shows them wearing matching pajamas and making funny faces.
Christmas is about the joy of family, and DWTS star James Van Der Beek got to experience it with his family. They looked happy and goofy in the photo shared by the celebrity's wife, Kimberly, on Instagram.
In it, the Van Der Beek family wore matching pajamas with a candy-cane design. The photo appeared to be a selfie, and the family-of-seven seemed to be screaming in excitement while making goofy faces.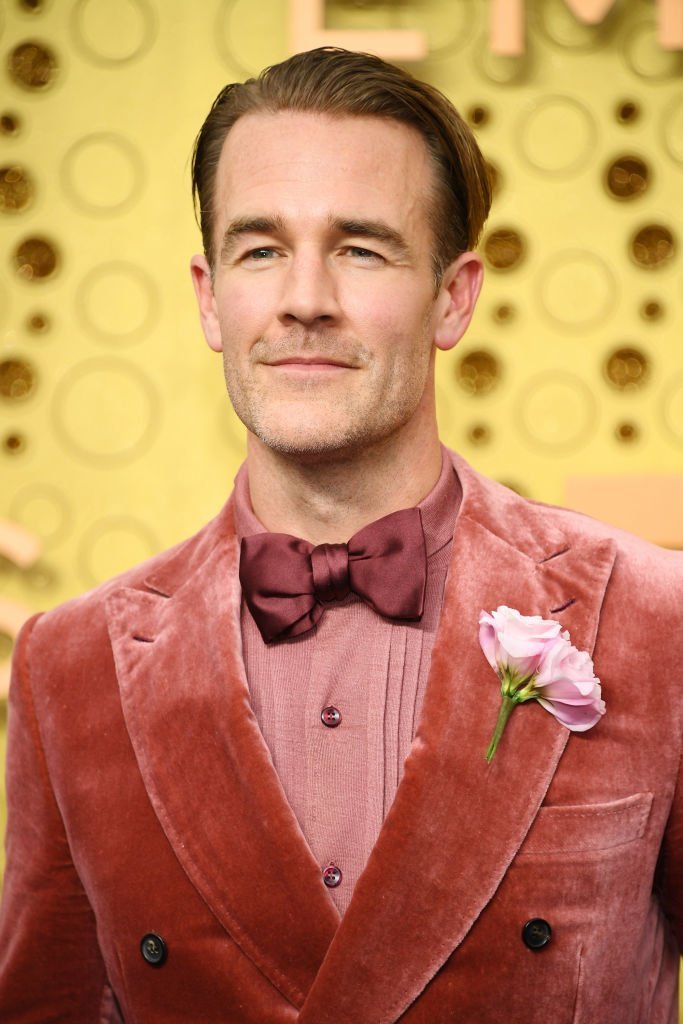 James Van Der Beek attends the 71st Emmy Awards at Microsoft Theater | Photo: Getty Images
HIGH ON CANDY-CANES?
Kimberly captioned the snap,
"Christmas photos? Thanks for the candy-cane PJs' @lesliedurso!"
The actor's wife's followers reacted with heartfelt comments. One person joked that it appears the family consumed a few candy-canes before the photo, referencing how hyper they appear.
A SPECIALTY IN CREATING FAMILY MOMENTS
Another wrote that the snap is lovely. One person described it as "Everything," while Leslie Durso commented that the photo is Christmas card worthy, and the PJs' looks "Cute on y'all."
Van Der Beek and Kimberly's attempt to have more children ended in miscarriages
Van Der Beek and his family are all creating moments and documenting them on social media. In November, while the "Dawson Creek" star was still participating in DWTS, he recreated his Samba dance routine with his daughter, Annabel Leah.
IT'S WORTH IT
He shared a video of himself and his little girl busting Samba moves, and captioned it,
"The request to recreate this week six's Samba made how hard it was to learn 100% worth it, and then some."
A month earlier, the actor shared a video of his children recreating his performance of the song, "He's a Pirate" for the Disney-themed night. It featured Annabel, Olivia, Joshua, and Emilia.
FOCUSED ON THE ONES THEY HAVE
The only Van Der Beek child missing was 16-month old, Gwendolyn. The dad-of-five applauding his children's effort wrote that what a person does with all his heart can get contagious.
The actor is a proud father, and he is not shy to show it. He has the assistance of Kimberly, and together, they focus their attention and energy on their children.
The couple got married nine years ago and welcomed their first child soon after. Their last child came in June 2018, and the actor shared how thrilled he was on Instagram.
Since then, Van Der Beek and Kimberly's attempt to have more children ended in miscarriages. Although the loses broke their hearts, the parents-of-five are focused on raising the children they have and loving them unconditionally.
Please fill in your e-mail so we can share with you our top stories!