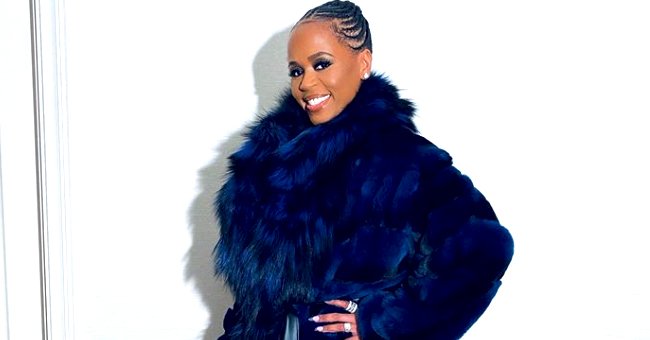 instagram.com/bosslady_ent
Snoop Dogg's Wife Shante Brodus Stuns in Glittery Jumpsuit and Blue Fur Coat Amid New Cheating Allegations
Snoop Dogg's wife, Shante Brodus, is living her best life and showing off her impeccable fashion sense amid recent cheating allegations involving her husband.
Snoop Dogg's wife Shante Brodus is not about to let anything stop her shine, not even cheating allegations.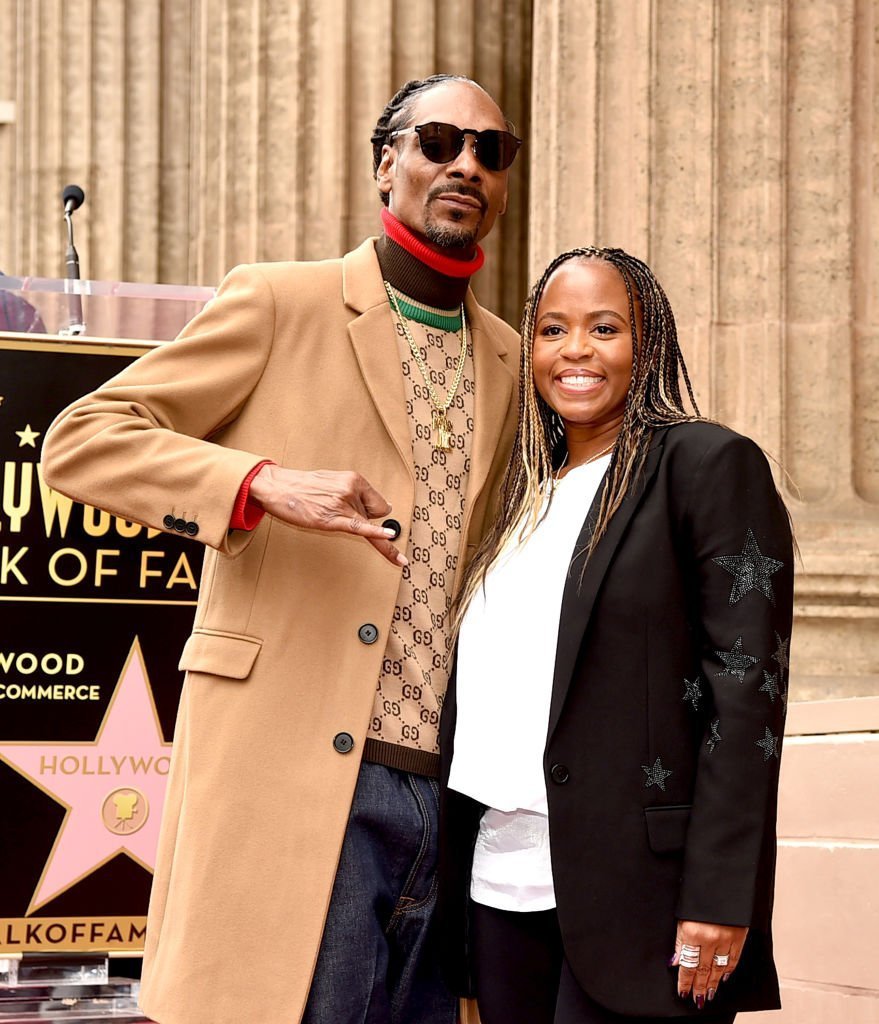 Snoop Dogg, with his wife Shante Broadus, is honored with a star on The Hollywood Walk Of Fame on Hollywood Boulevard | Photo: Getty Images
The 48-year-old- rocked a stunning look in a new photo she shared with fans on Instagram. Brodus had fans swooning with admiration as she stunned in a blue classy fur coat which she draped over a sparkly jumpsuit.
Her hair was done up in neat cornrows while she had on a chic makeup. The rapper's wife completed the look with a beautiful broad smile as she posed for the camera.
Fans quickly took to the comment session to gush over her. Broadus's Instagram followers weren't the only ones captivated by her photo as her rapper spouse also made his admiration known.
Snoop placed a blue heart emoji and a fire emoji in Shante's comments section to show his admiration.

Snoop Dogg's comment on Shante Broadus post. | Photo: Instagram.com/bosslady_ent
Shante's Instagram post seems to be her message to fans that she remains unruffled despite the cheating allegations levied against her spouse.
Heavy reports that few days before the new year, social media personality Celina Powell made it known on her YouTube channel that she had an affair with Snoop Dogg in 2018.
It however seems like things turned sour between the two as the Instagram model revealed in her tell-all YouTube video.
In an interview with Hollywood Life, Powell said;
"Clout Chasers is fake. He did not set me up, I set him up. I wasn't even going to put him on blast until he did me wrong, and left me on the curb to get my own (Uber) ride."
While Shante hasn't addressed the allegations head-on, it was noted that she shared some cryptic memes on her page that had fans wondering if things were heated between the couple.
The first post shared had a quote about a strained relationship with a loved one and was captioned, "where did we do wrong?" The other image was a snapshot of a snake's mouth.
Bossip gathers that Celina has history with a long line of male celebrities and that she is also known to thrive on false accusations. She, however, claimed that her affair with Snoop happened in 2018 and released several screenshots of their alleged conversations.
Nevertheless, HNHH reports that Snoop and his spouse seem to be reveling in marital bliss as the "Bible of Love" singer recently shared a throwback post of him and his wife showing off their 21-year-old glow up.
On his Instagram page, Snoop shared a vintage photo of him and Shante with contrast to a recent photo of theirs to show how much they have evolved.
Please fill in your e-mail so we can share with you our top stories!