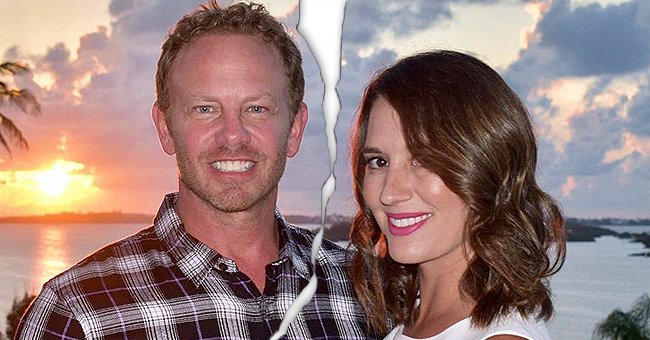 Instagram/erinziering
Erin Ludwig Says She Didn't Have Anything Left to Give as She Talks about Split from 'Beverly Hills, 902010' Star Ian Ziering

Erin Ziering opened up about adjusting to co-parenting and circumstances that led to her filing for divorce from actor Ian Ziering early in November last year.
During a recent interview, the 34-year-old blogger elaborated on her parenting approach after she and Ian split after nine years of marriage.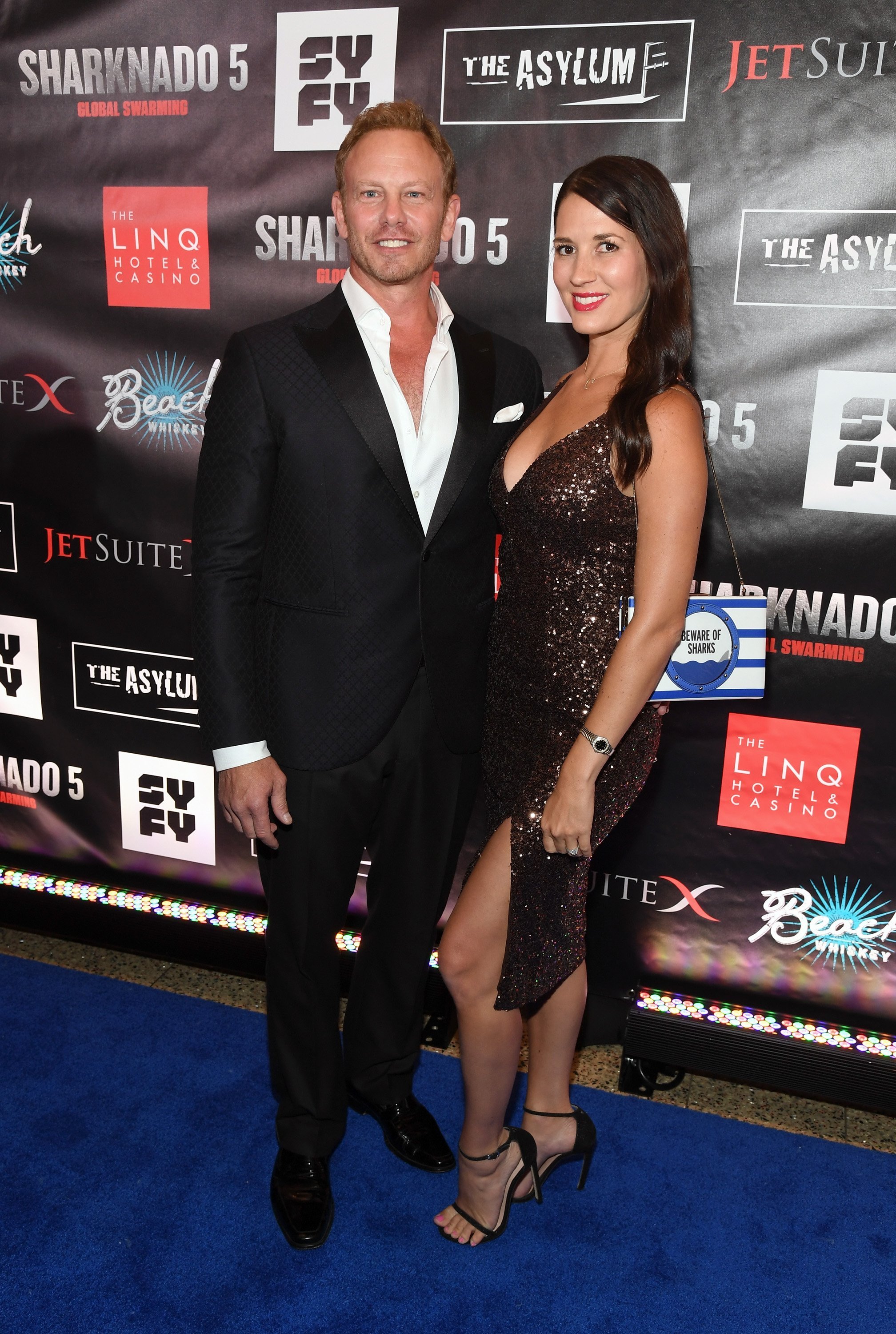 Ian Ziering and his wife Erin Kristine Ludwig attend the premiere of "Sharknado 5: Global Swarming" on August 6, 2017, in Las Vegas, Nevada. | Source: Getty Images.
Since the birth of their daughters Mia Loren, and Penna Mae, Erin made a point of talking to them about their emotions. And now, with the divorce, she tries to as honest and open with them as she can.
"[Every night] we have conversations about what's going on, what was said at school, how are you feeling, do you have any questions about what's going on between Mom and Dad? " Erin explained. " 'Cause there's a lot of transitions that I'm going through, and I can only imagine what these little girls are going through at the same time."
Ian announced their separation in a now-deleted Instagram post at the end of October last year. Mere days later, Erin filed for "dissolution with minor children" at the Superior Court of Los Angeles.
Looking back over the last few months, Erin added that a person "always know" when something is wrong.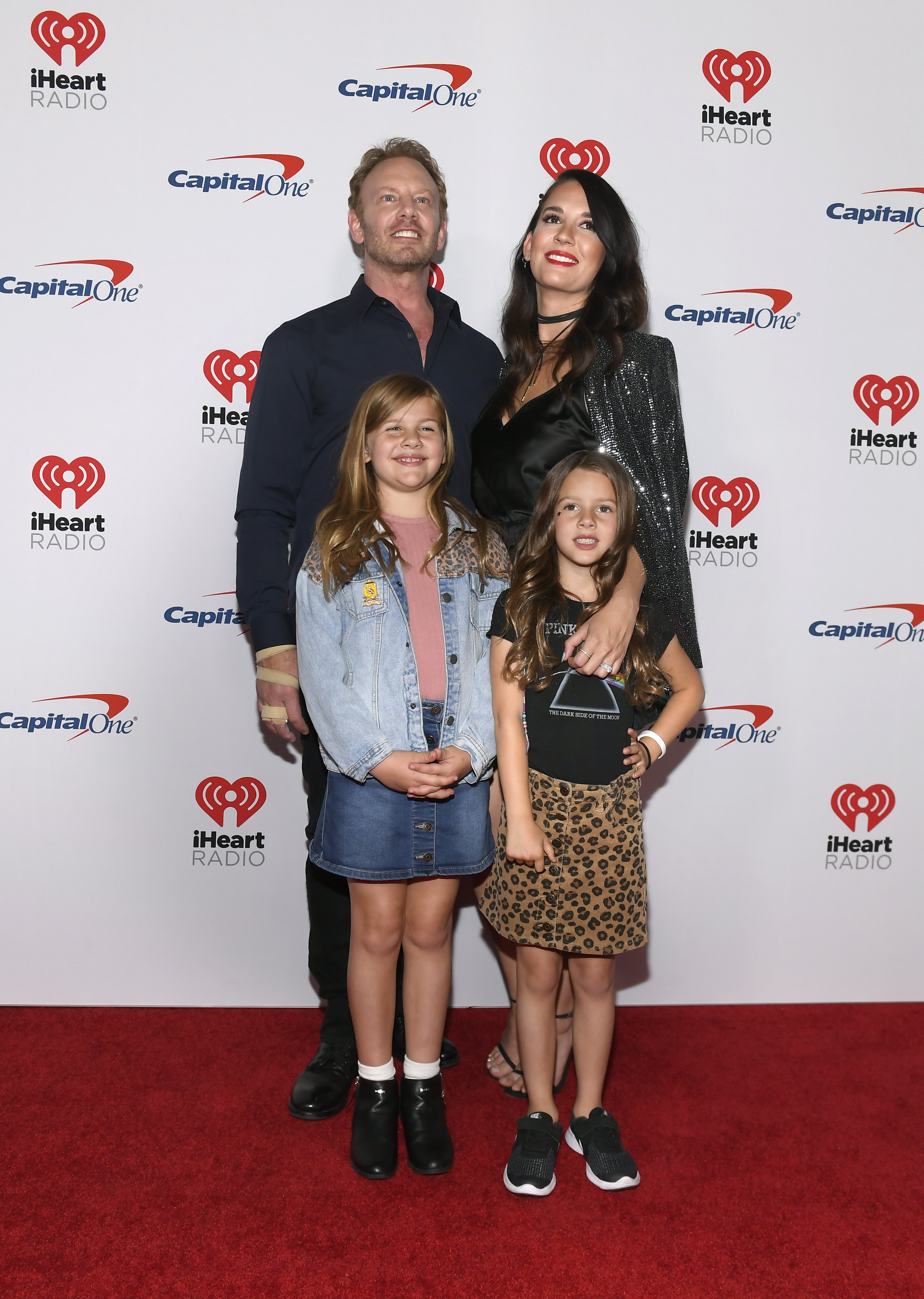 Ian Ziering, Erin Ludwig, Loren Ziering and Penna Ziering attend the 2019 iHeartRadio Music Festival on September 20, 2019, in Las Vegas, Nevada. | Source: Getty Images.
And when something is up, it generally leaves one questioning whether you did everything you could, or whether you want to do everything you can to save a relationship, as Erin added:
"If you don't, or you feel like you already have, what left can you give? Like, what do you have left? I didn't have anything left to give."
The 55-year-old actor responded to Erin's divorce filing over a month later and stated "irreconcilable differences" as the reason for their split and listed their separation date as October 14, 2019.
Ian requested joint physical and legal custody of 6-year-old Penna Mae, and 8-year-old Mia Loren while adding child visitation for both him and Erin.
Concerning spousal support, Ian requested "reasonable spousal support" for a predetermined and limited time, as well as an "order that [Erin] become self-supporting."
Ian Ziering and Erin reportedly dated for three months before they became engaged on February 3, 2010. They didn't let the grass grow under their engagement either, and married on May 28, 2010.
Their wedding took place during a beautiful Newport Beach ceremony, which several of Ian's "BH90210" co-stars, including Jennie Garth, Brian Austin Green, and Jason Priestly attended.
Please fill in your e-mail so we can share with you our top stories!