Pink Shares Tribute to Husband Carey Hart in Sweet Post on Their 14th Wedding Anniversary
Pink and her husband, Carey Hart, shared rarely seen pictures of each other as they posted heartfelt messages in honor of their 14-year wedding anniversary.
What started off as an instant attraction, then turned into an on and off relationship, eventually led to 14 years of marriage for Pink and her motocross racer husband, Carey Hart, in honor of their anniversary, she gushed:
"So many years, So many hairstyles @hartluck.....We've been at this thing a long time, babe. It isn't perfect, but I'm grateful it's ours. I love our family. Thank you for walking in front of me, beside me, and right behind me at times. 'You're a real man, carey hart.'"
Is it reported, through the ups and downs of their relationship, Pink said she is not the easiest person to deal with, and her temper sometimes gets in the way. 
In an interview with Ellen DeGeneres, she admitted to getting 13 stitches after slashing Carey's tires following an argument.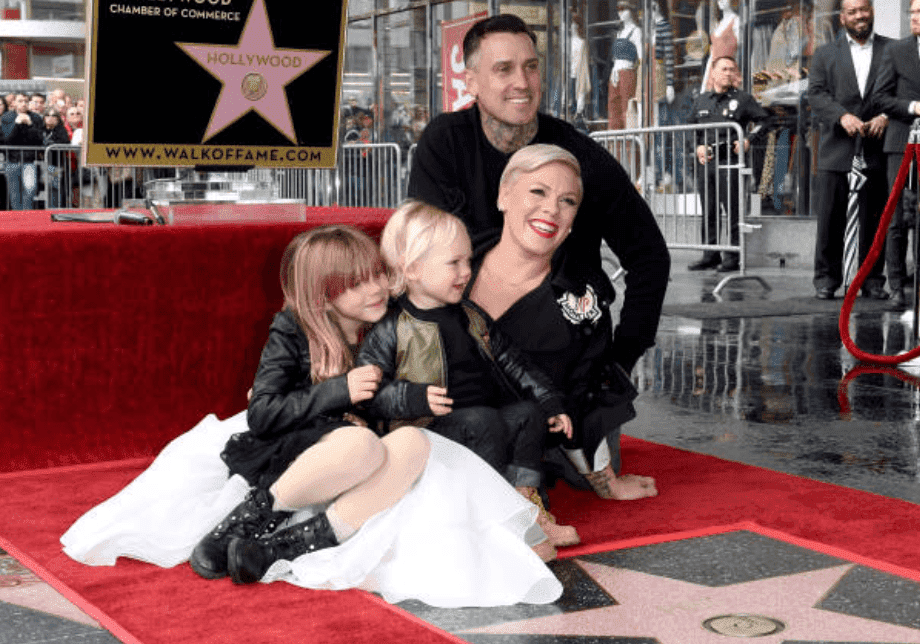 Pink
, who said they have spent years going to counseling, showed just how real her moods are in follow up post.
She admitted that she was upset with Carey and joked about liking him again after he sent her flowers for their anniversary.
The couple married in 2006, and after a brief separation in 2008, they reconciled and have worked on keeping their family together since welcoming their children, Willow and Jameson. In his tribute, Carey said:
"14 years married to this amazing woman. I'm so proud of the life that we have built together. Both of us came from broken homes, yet we made the choice to work hard at our relationship. And look at us now!"
The father of two went on to say that they were "misfits" when they met, but admits that now they have an amazing family. In his message, he thanked Pink for being his friend and a great mother.
The next day, Carey shared a picture of her looking tired sitting in a coffee shop with her hands covering her face. He joked about it being the moment she realized that she has been married for 14 years.
After spending over two years touring across the world with her family by her side Pink said she is looking to settle down, so her children can go to school uninterrupted by her schedule.
She also gushed over the support Carey has given her and said after everything he has sacrificed she also wants him to focus more on the many opportunities he has in his career.