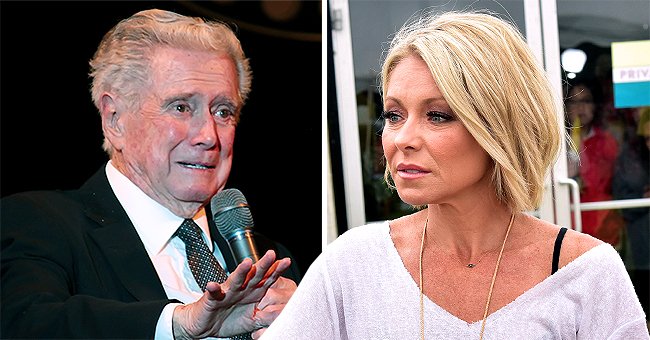 Getty Images
Regis Philbin Co-Hosted Talk Show with Kelly Ripa for 10 Years before His Exit Strained Their Relationship

In 2001, Regis Philbin and Kelly Ripa collaborated to co-host "Live with Regis and Kelly," a syndicated morning talk show.
Not long after marking their 10th anniversary together, Philbin declared in 2011 that he would leave the hit show.
Since then, Philbin and Ripa, who also has several feature films to her credit, aren't on talking terms.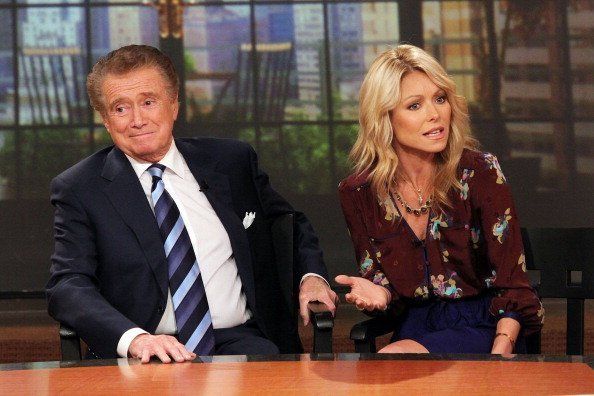 Regis Philbin and Kelly Ripa at ABC Studios on November 17, 2011 in New York City | Photo: Getty Images
THE REASON HE LEFT THE SHOW
In a 2017 exclusive interview, Larry King sat down with Philbin to talk about his strained relationship with Ripa. The old TV legend said:
"[Ripa] got very offended when I left. She thought I was leaving because of her. I was leaving because I was getting older and it wasn't right for me anymore."
Moreover, Philbin made similar comments in an interview with The Insider when he said, "I left and I think she resented that. I mean, that's how I feel about it. And I'm sorry because I wasn't trying to dive from her. But I was a little tired, you know. And I was just turning 80, so I gotta get out of there."
"A MANDATE"
Nicki Swift reported that it's possible Philbin wasn't the most comfortable person to work with. In 2017, Ripa told The New York Times that Philbin "had a mandate: Absolutely no talking off-camera."
In 2013, Ripa already hinted that all was not well with the two when she disclosed to the Hollywood Reporter she hasn't seen him.
Ripa had only good things to say about Seacrest, saying he's the future of the franchise and ABC.
RENAMING THE HIT SHOW
Her statement was a stark contrast from her 2012 interview with OMG! when she said that Philbin once called her and told her how happy he is for her and how proud he was of the job they're doing.
Meanwhile, the show was renamed "Live! with Kelly" after Philbin's takeoff. Various co-hosts from broadcasting and entertainment joined Ripa.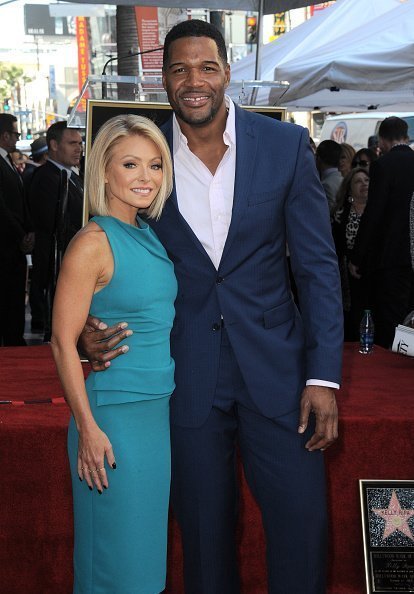 Kelly Ripa and Michael Strahan on October 12, 2015 in Hollywood, California | Photo: Getty Images
In September 2012, Michael Strahan was presented as Ripa's permanent co-host. Albeit "Live With Kelly & Michael" was successful, Strahan left the show to join "Good Morning America" ​​full-time.
In May 2017, Ryan Seacrest succeeded Strahan as the new permanent co-host. The new show was called "Live with Kelly and Ryan."
Ripa had only good things to say about Seacrest, saying he's the future of the franchise and ABC, as reported by The New York Times.
Ripa, who won the Best Actress Award at the New York International Independent Film and Video Festival for her work in "The Stand-In," let Seacrest in on a secret to the show's success before he joined her on "Live."
Please fill in your e-mail so we can share with you our top stories!