NeNe Leakes from RHOA Reportedly Buys 2nd Georgia Home That Is Just Minutes from Her $2 Million Mansion
NeNe Leakes buys a luxurious second house close to the home she shares with her husband Gregg. 
Real estate records revealed that "Real Housewives of Atlanta" star NeNe Leakes has invested in a new home in the outskirts of Atlanta.
The purchase, made through her company Leakes, Inc, comes as a surprise since NeNe already owns a mansion 15 minutes away from her new house.
The purchase of the property may also hint at ongoing problems in the Leakes' marriage.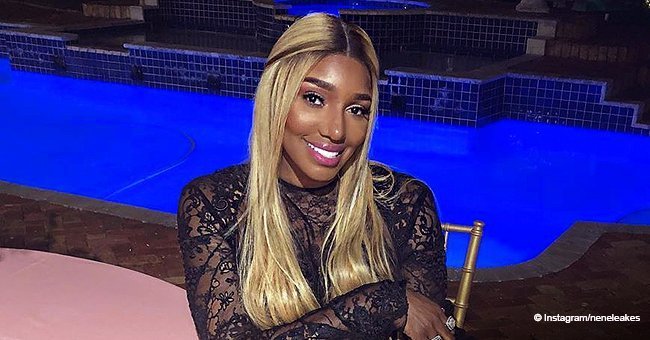 ANOTHER LUXURY HOME FOR NENE LEAKES
NeNe's new property is in Duluth, just 22 miles from Atlanta and a 15-minute drive from her current luxurious home.
NeNe's new house consists of 4 bedrooms and 2.5-bathroom, spread out over 2,076 sq. ft. in an exclusive gated community.
NENE LEAKES' LAVISH HOME
The house NeNe currently resides in with husband Gregg cost her over $2 million and boasts 6 bedrooms, and 6.5-bathroom spread out over a lavish 9,511 sq. ft.
NeNe's luxuriously appointed house is also located in a gated community set in the middle of a golf course complete with a county club, restaurant, tennis courts, and a swimming pool.
NENE LEAKES - MARRIAGE PROBLEMS
The purchase of the property may also hint at ongoing problems in the Leakes' marriage.
NeNe' and Gregg married in 1997 and divorced in 2010, eventually reconciling and remarrying in 2013.
Since Gregg's struggle with colon cancer, NeNe frankly admitted that she and her husband of 20 years had been trying to work through their problems, but had considered separation.
NENE LEAKES ADMITS HER MARRIAGE WAS STRAINED
Since her husband Gregg was diagnosed with cancer, NeNe Leakes' marriage has been under considerable strain.
The couple went so far as to discuss a separation at the time of Eva Marcille's and Michael Sterling's wedding in March 2018.
NeNe and Gregg have been married for 21 years and share a son, but the reality star revealed - and Gregg himself admitted - that he had become fractious and difficult during his illness.
Gregg has now been given a clean bill of health by doctors, and it looks as if their marriage is recovering.