Kim Kardashian from KUWTK Shares Throwback Photo of Herself and Daughter North West
Kim Kardashian is continuing to relive moments when her kids were younger as she shares yet another throwback photo. This time, big sister North was the focus. 
Kim Kardashian, 39, is just like most mothers who can't get over how quickly time passes. As a result, she's taken to sharing old photos of her four kids. 
On Monday, she put the attention on her oldest daughter, North, who she traveled with some years back — and several times after that, of course. The post is found below.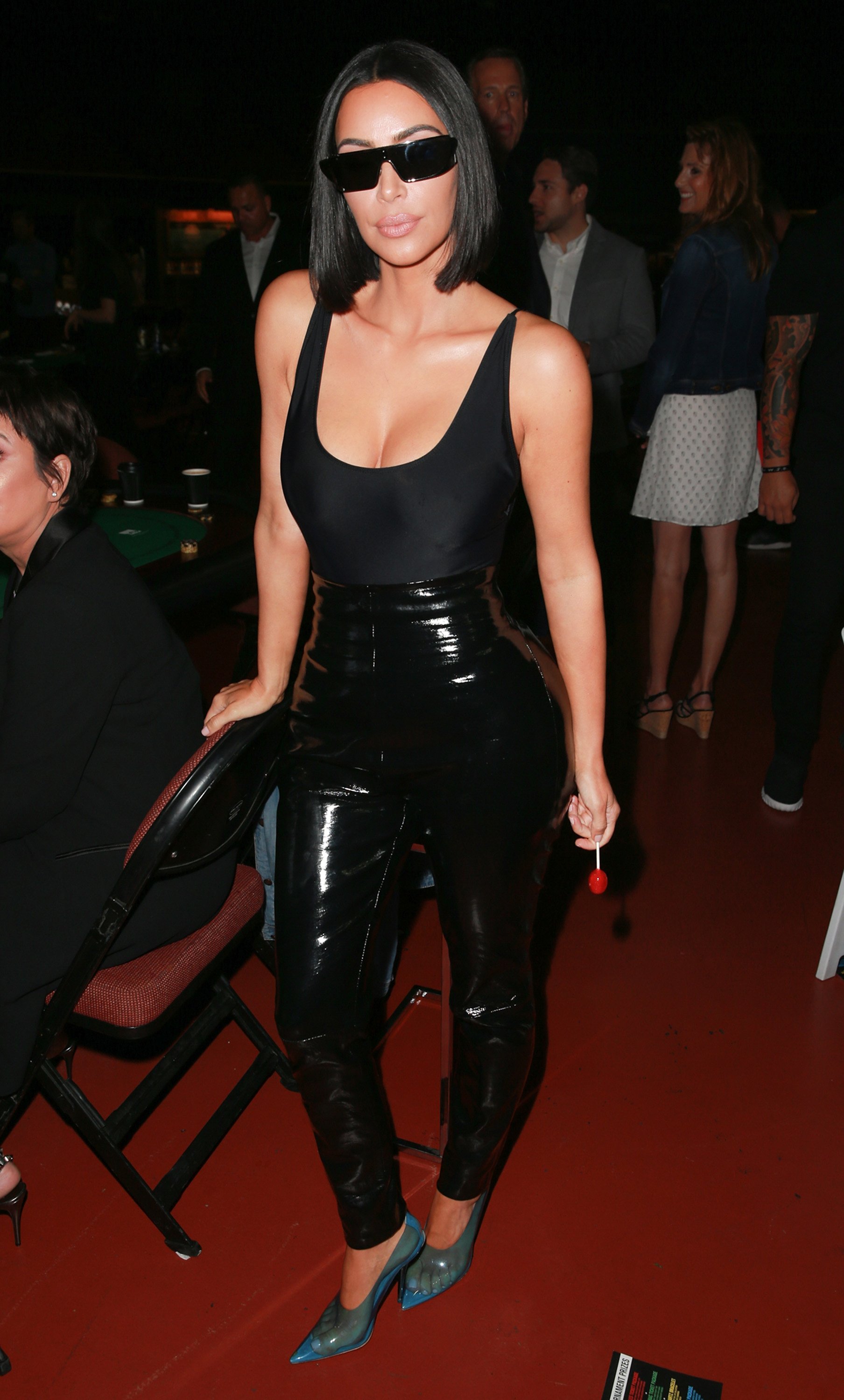 Kim and North look smooth
In the shot, Kim and North blended in with their surroundings as they lounged in two large, light brown chairs. Kim wore a brown jacket over a dark shirt paired with a black skirt. 
Little Chicago was dressed in a light denim jacket and short jeans with a pair of white sneakers. Between the two stood a small round white table. 
Khloe comments in amazement
The mother-daughter duo looked at each other in the shot, with Kim wearing a pair of sunglasses in front of her sleeked back hairstyle. "Baby North & me traveling," she wrote in the caption.
Sister Khloe commented underneath, "Awwwwww it goes so quickly." Chicago is six years old now and is already making her own path for herself. 
Chicago sings at Kanye's service
The Daily Mail captured shots over the weekend of the little girl as she joined her father Kanye West, during his Sunday Service. At one point, Chicago took to the stage and let her voice be heard. 
At the end of singing "Closed On Sunday," the rapper gave his daughter the mic. "Chick-fil-A," screamed North, which is a line in the song that references the fast-food restaurant being closed on Sundays.
Psalm and Stormi's throwback
On Sunday, Kim shared another throwback, this time of her son Psalm bonding with his cousin, Stormi Webster. During a playdate, Kylie Jenner's one-year-old daughter leaned over near Psalm. 
She had her face near his, probably to kiss him. She raised one little arm over Psalm, and a gold bracelet hung from her wrist. The two were the picture of cuteness. 
Psalm is Kim's youngest child with Kanye. The couple also shares son Saint, four, and daughter Chicago, one. If only they could all stay these ages forever.