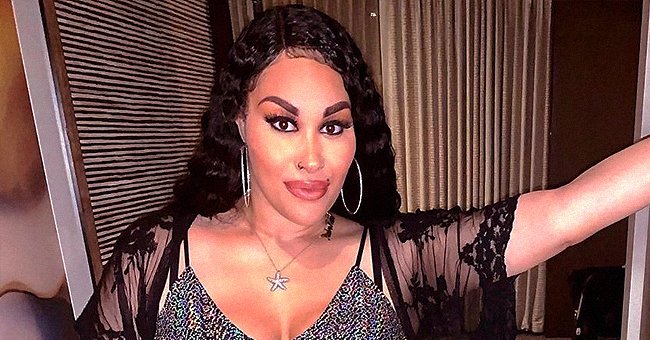 Instagram/keke_wyatt
Keke Wyatt Appears Glammed up in New Hospital Photos after Giving Birth to Her 10th Child, Baby Ke'Riah Darring

Keke Wyatt has just welcomed her 10th child - a bouncing baby boy.
Keke Wyatt and her husband, Zackariah Darring, have welcomed their first child together, and Keke's 10th. One of the 10 is her stepson from her marriage to Michael Jamar, and another is a baby she sadly lost.
The R&B singer shared the news on Instagram of her 9th delivery and stunned fans with her glowing beauty, just hours after giving birth.
Keke, 37, shared 4 children with her first husband Rahmat Morton - one deceased - and another 5 with her second husband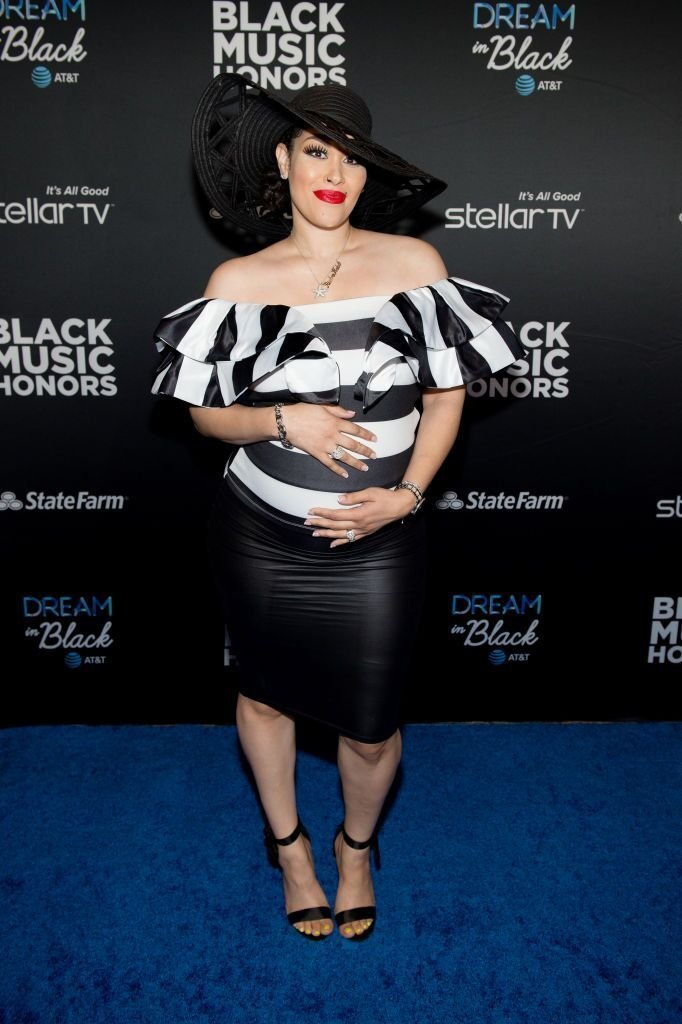 Singer Keke Wyatt attends the 2019 Black Music Honors/ Source: Getty Images
KEKE WYATT GLOWS IN FIRST SNAP AFTER SON'S BIRTH
Keke shared a photo of her herself with the two nurses who had helped deliver her baby and thanked them and the doctor for being there for her throughout her labor.
In the snap, Keke looks incredibly glamorous and literally glows with joy as she cuddles her little son.
It's not surprising that Keke is looking so fresh and perky. After all, childbirth is old hat to the R&B singer, who already went through 8 pregnancies from her two previous marriages.
Keke shared a touching snap of her husband Zackariah tenderly holding his son for the first time and captioned it:
"My husband Zackariah and I are blessed to welcome our beautiful and healthy 7lb 11ounce son, Ke'Riah Darring. He came to our family on 1/6/2020."
BORN TO BE A MOTHER
Keke admits that being the mother to a houseful of children and having a successful singing career can be quite a challenge, but one she embraces with love.
Keke had revealed that one of her children - she did not say which - had been battling with cancer, and in solidarity, she too cropped her hair.
For Keke, motherhood is a gift and a blessing, and she welcomes her 10th child with joy. Maybe there will be another...and another.
KEKE WYATT ANNOUNCED PREGNANCY ON STAGE
Keke Wyatt stepped onto the stage during McDonald's Inspiration Celebration Gospel Tour and her clinging off-the-shoulder dress flaunted what fans immediately identified as a sweet baby bump.
The singer was carrying her 10th child, and the first she shares with husband, Zacchariah Darring.
Keke, 37, shared 4 children with her first husband Rahmat Morton - one deceased - and another 5 with her second husband Michael Jamar.
Please fill in your e-mail so we can share with you our top stories!