Kim Kardashian of KUWTK Shows off Gold Cartier Necklace Engraved with Text Message from Husband Kanye West
Kim Kardashian claims that Kanye West gives her the most thoughtful gifts and after seeing her recent post, fans couldn't agree more. The rapper recently made his wife happy with a sentimental gift that is worth far more than its price. 
If there is one thing that seems hard to do, it's buying a present for Kim Kardashian. After all, the beauty mogul has built an impressive empire over the years and she had a net worth of a whopping $370 million in 2019.
So what could one possibly get for a woman who can afford, and probably has, practically everything? Her fans might be clueless, but Kanye West sure has some interesting ideas.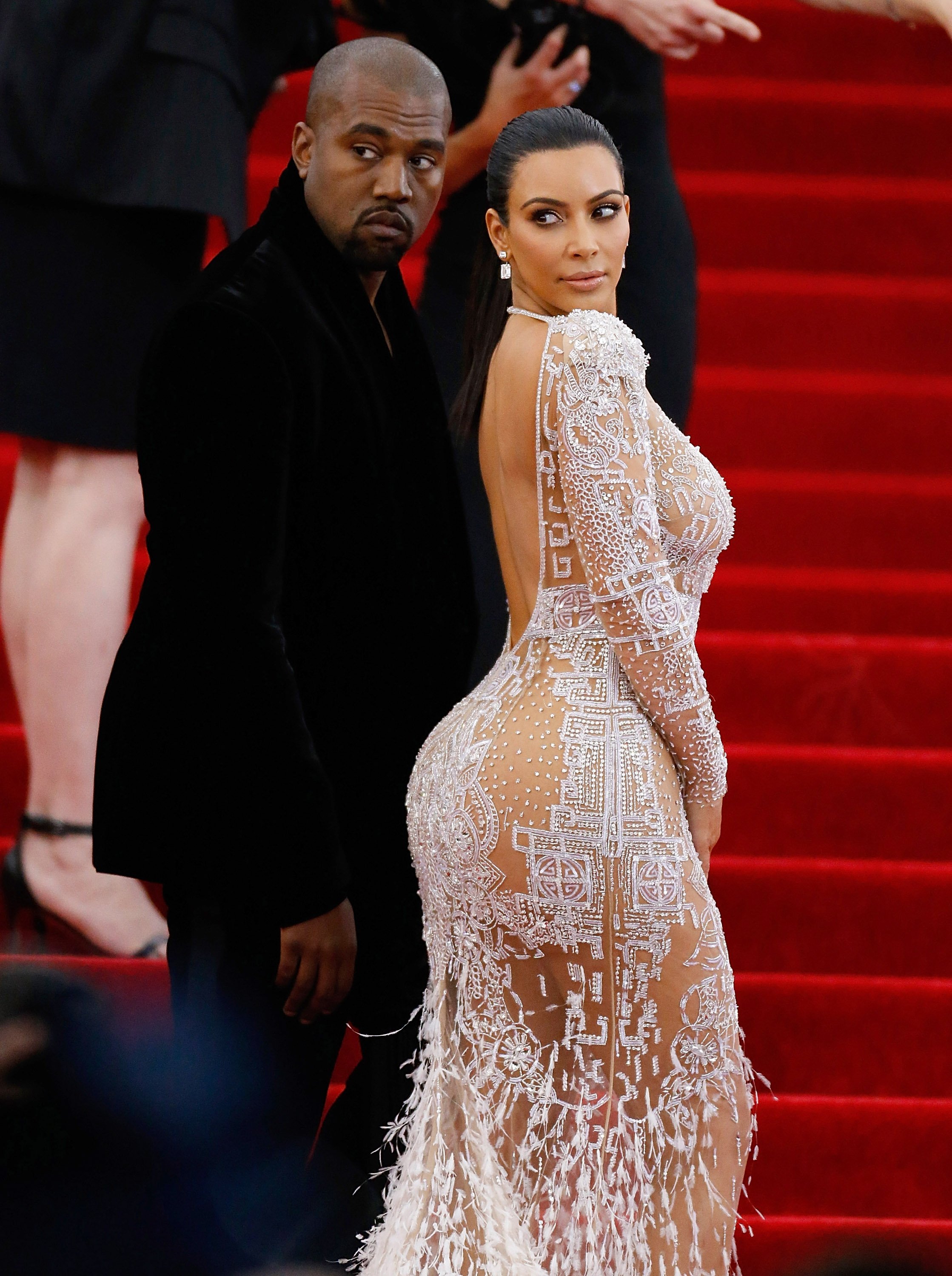 As fans might be aware, the rapper is known to impress his wife with thoughtful presents every now and then. This time, he surprised her with yet another sentimental gift. Kim showed off the latest present that she received in a new Instagram post. 
Kanye got her a custom Cartier gold plaque necklace with a personal message etched on it. "If you look closely at my necklace, you can see it's from a text Kanye sent me," Kim explained in the caption to her post. 
The proud wife also mentioned how her husband is the most thoughtful when it comes to giving gifts. In the second snapshot, Kim included the original text message with Kanye's words along with a picture with a window view of their Los Angeles home. 
Although Kanye rarely shows emotions in pictures, it seems like he is a pretty sentimental person who values feelings over anything. Previously, Kim shared how she got a new table made and her daughter, Chicago, took a sharpie and wrote on the table. While she was bothered by it, Kanye had the exact opposite reaction.
During her appearance on "The Ellen DeGeneres Show," the reality star shared that as soon as Kanye came home and she told him about the table, he wasn't even bothered by it. 
"I was freaking out at first and then Kanye came home and was like, 'It makes it even better, it's art! We're gonna keep this forever!' I was like, 'Uh, OK.' I would've freaked out."
The loving couple, who walked down the aisle in 2014, are proud parents to their four kids: North, Psalm, Chicago, and Saint. After having North and Saint, the couple decided that they want to go with surrogacy for their next child because Kim had suffered from preeclampsia during her pregnancies. 
Although their relationship is healthy and thriving, Kim and Kanye have had their differences in the past. During the mid-2018, the couple hit a rough patch. Later, Kim's mom, Kris Jenner, confirmed that her daughter and son-in-law were in a good place despite the hiccups. 
After welcoming their fourth child, Psalm, the couple renewed their vows. The couple chose not to show the intimate ceremony on "Keeping Up With The Kardashians.
According to Kanye, marriage is the greatest bond he has ever known. He has been married to Kim for five years and he feels like it is great to have someone who has your back.