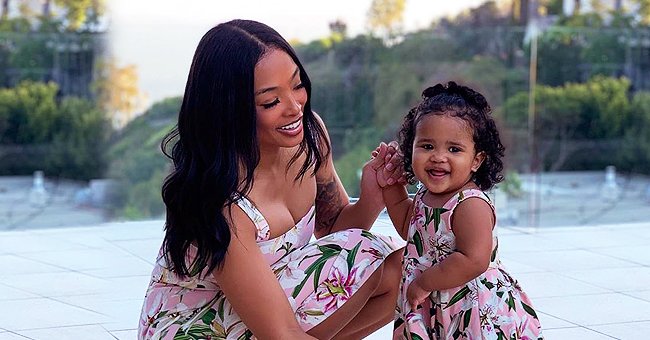 Instagram/princesslove
Princess Love from LHHH Shares Adorable Video of Daughter Melody Kissing Her Newborn Brother Epik Ray
Princess Love is melting hearts across the internet with a new video of her daughter, Melody, kissing her newborn brother Epik. The innocent display of love has sparked heartwarming reactions from fans and friends across the globe.
Things were quite rocky between Princess and her husband Ray J Norwood toward the end of last year, but it appears baby Epik's arrival is brightening things up in the Norwood family.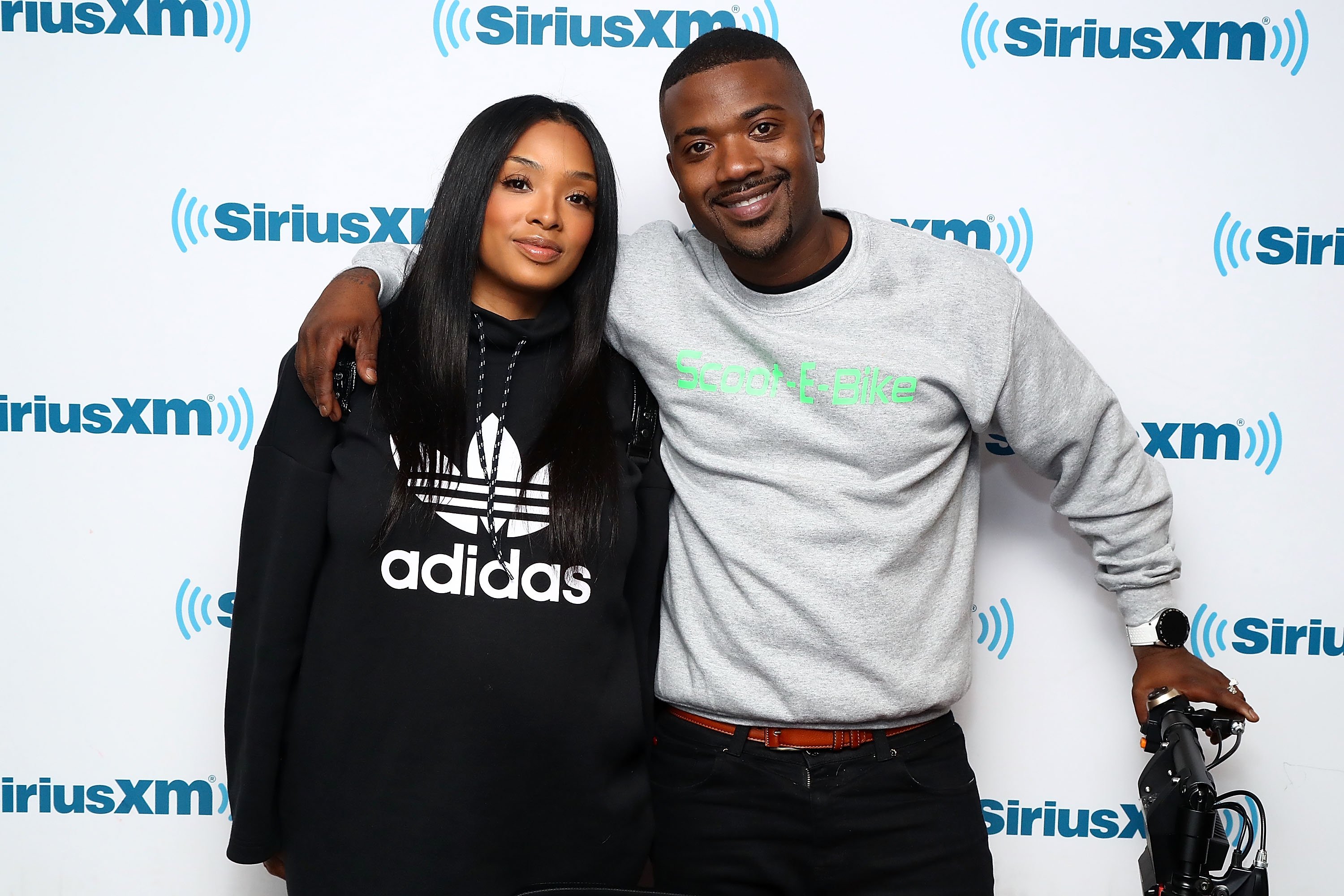 Princess Love and Ray J visit the SiriusXM Studios on March 29, 2018 in New York City | Photo: Getty Images
Two weeks after welcoming her second child, Princess took to Instagram with footage of Melody getting acquainted with her little brother. Epik, wearing a white outfit and matching hat, lay on a bed as his big sister showered him with kisses.
Even though there's been a report of reconciliation, Princess has not entirely ruled out her threat of getting a divorce
"The sweetest love," gushed Princess, who most likely took the adorable video. The clip is honestly so cute, and any mother's heart would melt at seeing her kids like that. But Princess was not the only one in love.
"Girl, why u doing this [to] me lol," one Instagram user joked. "Man, my ovaries, here we go." Ray J's dad, Willie Norwood, also couldn't take all the cuteness as he raved: "Love, love, love this! My God."
Ray J and Princess's son, Epik Ray Norwood, was born on December 30 in Encino, California, and per MadameNoire, the infant weighed in at seven pounds and two ounces. Princess shared a glimpse of their newborn's fingers on Instagram and revealed his name.
Ray J, 38, would later post photos of him and his family at the hospital, and made sure to give fans a full look at their latest addition's face. The reality star and tech boss also penned a note of appreciation to his wife.
"God is truly amazing! @Princesslove, you are really a blessing!" he wrote. "To watch what you went thru to have our children is something words can't express. I'm so proud of you. Thank you for everything!"
According to Daily Mail, Ray J and Princess couldn't be happier about their son's arrival. Despite their recent feud that turned nasty on social media, it appears the couple can agree when it comes to their new blessing.
"Becoming a father to Melody was the greatest day of my life, to now relive this feeling of being a father to Epik is the ultimate feeling in the world," Ray J said in an interview with Us Weekly.
Princess, 35, added:
"I can't believe he is finally here. Being a mother is my greatest accomplishment and I am overjoyed with life at the moment. To see Melody and Epik together is a dream."
Epik's birth came a month after Princess accused her husband publicly of leaving her stranded in Vegas with one-year-old Melody and a pregnancy that was past eight months at the time.
Ray J reportedly denied his wife's claims initially before later apologizing for stressing her out. Per ET Online, even though there's been a report of reconciliation, Princess has not entirely ruled out her threat of getting a divorce.
Hopefully, baby Epik's arrival will help these two lovebirds rekindle their love by remembering why they chose each other in the first place. Meanwhile, Melody will most likely continue basking in the big sister role.
Please fill in your e-mail so we can share with you our top stories!