Kandi Burruss Says It 'Hurt My Feelings' Kandi Burruss from RHOA Says Her Feelings Were Hurt after Her Family Didn't Support Her Surrogacy Decision
Kandi Burruss was devastated by the lack of support for her surrogacy decision on the part of her family.
Going forward with the decision to have another baby through surrogacy was difficult for Kandi Burruss.
She was afraid she wouldn't be a "real" mother to her baby, and the disapproval and criticism of some of the people she counted on for support wounded her deeply, she revealed to Tamron Hall.
Blaze is Kandi's third child, and the second she shares with husband Todd Tucker.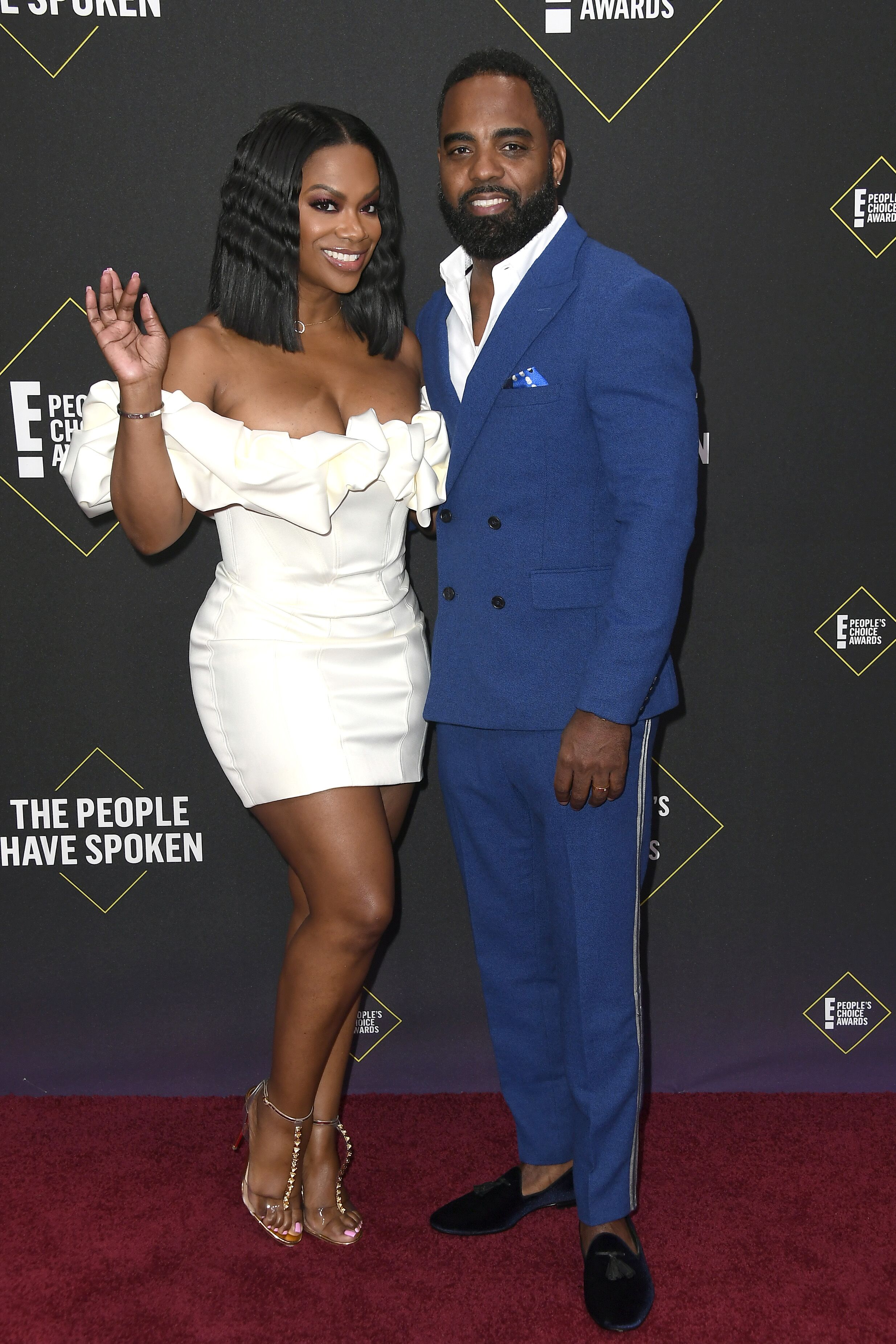 KANDI BURRUSS WAS ACCUSED OF "VANITY"
Kandi revealed to Tamron about how some of her family members told her they believed she was opting for surrogacy in order to preserve her figure.
Kandi, 43, who had conceived Ace, 4, through IVF and gone through a high-risk, life-threatening pregnancy to have him, was shattered.
One of Kandi's family members even went to far as to question Kandi's ability to bond with her baby, since she wouldn't be the one carrying her to term. Kandi said:
"One of my family members brought up, 'Well you don't think you're going to bond with her?' and it just kind of hurt my feelings. I didn't say anything, but it did hurt my feelings."
KANDI BURRUSS BEFRIENDED HER SURROGATE
But the surrogacy experience brought more than one new person into Kandi's life. She became close to her surrogate, Shadina Blunt. Kandi said:
"Some people don't even meet their surrogate, but for me I was like I want to know who's carrying my baby around. We would communicate on a regular basis and through that we became friends."
KANDI BURRUSS: "PEOPLE ARE IGNORANT"
Kandi shared with Tamron her belief that most people are ignorant, and lack information to emit opinions on the surrogacy process which has given so many infertile women the chance to hold their own child in their arms.
Heartbreakingly, Kandi revealed that Shadina had initially been carrying two babies, both girls, but sadly one was lost.
On November 22, 2019, Kandi received the ultimate gift from Shadina: her beautiful, healthy baby girl, Blaze.
KANDI BURRUSS' "DOLL BABY"
Kandi Burruss is in seventh heaven after welcoming her daughter Blaze through surrogacy in November 2019.
The new mom has posted snaps of the adorable little mite, and it is obvious she is living the experience of mothering a newborn again with joy.
Blaze is Kandi's third child, and the second she shares with husband Todd Tucker.
Her oldest daughter, Riley Burruss is 17, and her son Ace Wells Tucker, who was conceived through IVF like Blaze, is now 4.
Todd also has a child from his first marriage, Kaela, 23, who absolutely dotes on her new baby sister.