The Sunday Times: Prince Harry's Former Nanny Revealed to Be Baby Archie's Godmother
After months of speculation over the identities of baby Archie's godparents, they are revealed to be Prince Harry's childhood nanny, and his close family friend and mentor.
According to The Times, the secret identity of the godparents to Prince Harry and Meghan Markle's son, Archie, is believed to be long-time family friends of the royal family.
It is reported, one of them is Harry and Prince William's childhood nanny, Tiggy Pettifer, who was formerly Tiggy Legge-Bourke. She once referred to the princes as her "babies." The other is Mark Dyer, a former equerry to Prince Charles.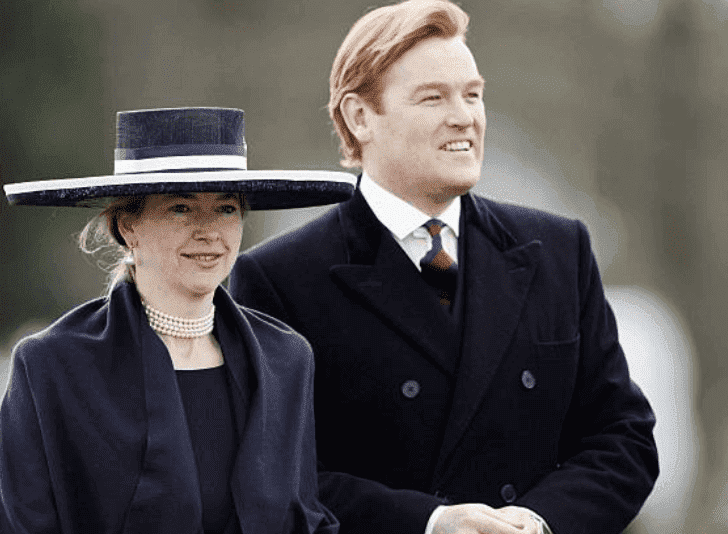 Pettifer and Dyer had played a significant role in Harry's upbringing, and formed a close bond with him and his brother after 
Princess Diana's
 death when he was just 12-years-old, a source 
revealed:
"They were both constants in Harry's childhood and beyond. They are fascinating choices of figures in Harry's life that he will hope may keep Archie rooted somehow in the UK, as they relocate to North America."
Pettifer and Dyer have remained such an important part of Harry's inner circle, so much so that they were invited to his wedding in 2018. 
Harry is the godfather to Pettifer's son's, Japser and Tom. The couple even had Jasper as the page-boy in Meghan's bridal party.
Meghan and Harry haven't officially confirmed that Pettifer and Dyer are Archie's godparents, but they join Harry's school friend Charlie van Straubenzee, who is also among the list. Explaining why the couple have been so secretive about the godparents, a source said:
"These are friends, private citizens, not celebrities or public figures. Meghan and Harry wanted to protect them from the inevitable onslaught: 'When did you meet them? How? It's a very personal thing to ask somebody to be a godparent."
The pressures of the life they lived as royals have gotten a lot easier since Harry and Meghan stepped down as senior members of the royal family, and moved to at $14 million mansion on Vancouver Island, Canada.
Daily Mail reports, a friend of Meghan shared exclusively with the magazine that she can finally "breathe" because she felt for a long time that royal confines were "soul-crushing."
Since arriving in Canada after making the announcement of the royal exit, Meghan has been spotted taking a drive around the town, and made a visit to a women's center. 
After being apart from Harry, who was dealing with discussions with Queen Elizabeth over their future in the royal family, he was spotted making his way to reunite with his family, as he disembarked an Easy Jet plane that arrived in Vancouver.