Prince Harry Reportedly Couldn't Stop Kissing Baby Archie as They Reunited in Canada after 10 Days Apart
Prince Harry got the sweetest reaction from his son Archie as he showered him affection after reuniting with him and Meghan Markle in Vancouver, Canada.
After days of discussion between Prince Harry and the royal family over his decision with his wife, Meghan Markle, to step down as a senior members of the royal family, Harry has finally stepped into his new life.
Disembarking from West Jet plane in Vancouver, Harry looked cheerful as he rushed on the tarmac and headed to an SUV that was waiting to reunite him with his family.  
BREAK: Prince Harry has arrived on Vancouver Island to be reunited with his family.

All the very latest on #KayBurley #breakfast from 7am #harryandmegan #RoyalCrisis pic.twitter.com/Rts5JZMoWv

— Kay Burley (@KayBurley) January 21, 2020
The smile on Harry's face had less to with his newfound freedom, as he has been granted financial independence, and moved to Canada.
It is clear that for the newlywed, and first-time father, his joy had more to do with reuniting with his son Archie, who had never spent this much time away from him.
While Meghan only spent a few days in London before making the announcement of their royal exit, it is reported, the ten days Harry spent away from his son, he felt that "he missed him like crazy."
A royal insider told Closer Weekly, the experience of being away from his eight-month-old son has Harry not wanting to be away for such long periods while he is still so young.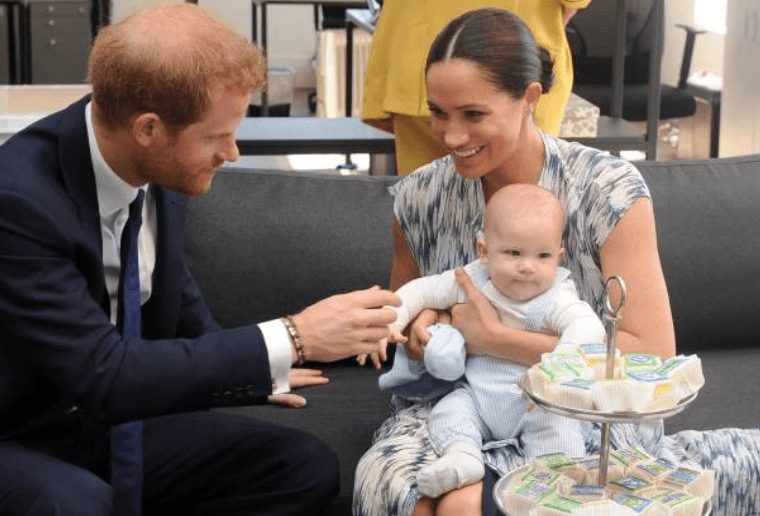 At the time of his arrival in Vancouver, it was late and night, and 
Archie
 was asleep by the time Harry got to their $14-million-dollar private mansion. But they shared a sweet moment when he woke up, the insider 
revealed:
"You should've seen the look on his face when he woke up and saw his daddy. He was so excited! Harry picked him up and couldn't stop kissing him. Archie's a real daddy's boy!"
On Sunday, Harry finally spoke out about his departure from the royal family and admitted that he had no choice but to step down because of the challenges he has been dealing with for years.
He said he it was sad to walk away from the life he has known, but felt he was making the right decision so his family could have a "peaceful life."
However, the couple's "peaceful life" has already been interrupted with the news of another lawsuit against the British media.
According to The Guardian, after pictures emerged of Meghan talking a stroll with Archie, while walking theur dogs, the couple has warned that the will take legal action against the media over photographs taken by paparazzi without their consent.