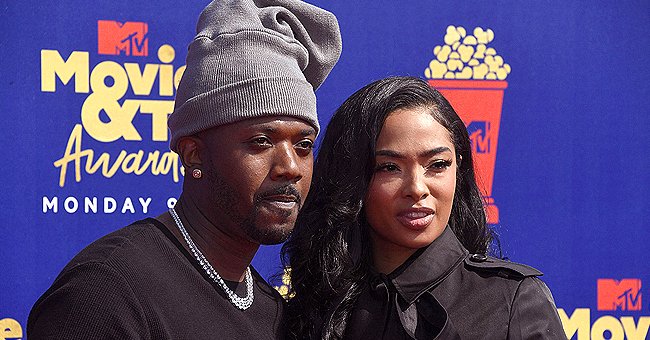 Getty images
Ray J Opens up about His Relationship with Princess Love & Reveals Things Are at a Standstill

Ray J appeals to fans to pray for him and wife Princess Love, and their relationship.
Singer and reality star Ray J and his wife Princess Love are together again and dedicated to raising their two children, but the relationship is far from blissful.
Ray J admitted as much when he asked fans to pray for them, and shared his hope that God's intervention would heal the breach.
Ray J admits he will have to put in a lot of spadework to win back Princess Love's trust.
Reality stars Ray J and Princess Love at the Indie Night Film Festival/ Source: Getty Images
RAY J GETS REAL ABOUT HIS MARRIAGE
The Norwoods' marriage is a work in progress, Ray J admitted in an exclusive interview with In Touch.
The couple, who has just welcomed their second child, Epik Ray Norwood, had been apart for several months before the birth.
THE LAS VEGAS INCIDENT
The couple had separated after the Soul Train Awards in Las Vegas in November 2019, triggered by Ray J allegedly abandoning his pregnant wife and baby daughter Melody in Sin CIty after an argument.
MAKING IT WORK FOR THE KIDS
Ray J admits that right now he and Princess are at aromantic "standstill" and focused on being the best parents possible to their two children. He said:
"We love each other and our relationship matters, definitely, but right now the kids are the only thing that matters."
"Love & Hip Hop's" favorite couple are working things out, but Ray J admits he will have to put in a lot of spadework to win back Princess Love's trust.
The Las Vegas incident was the straw that broke the camel's back, coming hot on the heels of the release of a video clip of Ray J chatting up a woman at one of Drake's parties.
Ray j will have to toe the line if he doesn't want to lose his beautiful family...
THE INCIDENT THAT SHOOK THE NORWOOD MARRIAGE
All seemed to be going well for Ray J and Princess Love. The Norwoods had an adorable baby daughter, and a second child on the way, which they announced was the longed-for boy.
Then, in one disastrous weekend, it all fell apart. Ray J took his 8-month-pregnant wife and 18-month-old daughter Melody to Las Vegas for the Soul Train Awards. Sin City obviously inspired him, and he told Princess that he wanted to move to LasVegas.
When Princess replied she didn't think Vegas was a good place to raise children, Ray J was angry and stormed out, leaving his wife and daughter stranded in Las Vegas. His impulsive act wounded Princess deeply, and she openly stated that she was considering divorce.
Please fill in your e-mail so we can share with you our top stories!