Meghan Markle's Dad Confesses He Lied to Prince Harry about Staged Photos but Insists That the Couple Owes Him
Meghan Markle's father, Thomas Markle, admits to lying to Prince Harry about staging photos in the past, and expressed his disappointment over their royal exit.
Thomas Markle has emerged to reclaim his 15 minutes of fame in light of Prince Harry and Meghan Markle's decision to step down as senior members of the royal family.
In an upcoming documentary titled, "Thomas Markle: My Story" for England's Channel 5, which aired on Wednesday. He admits to staging photos, lying to Harry, and revealed his future plans in the spotlight.
"I can't see her reaching out to me. Especially now." #ThomasMarkleMyStory, is up next. pic.twitter.com/GXmyerrS5D

— Channel 5 (@channel5_tv) January 22, 2020
Thomas said he made money over the staged photos he sold to the media just weeks before Meghan's wedding. Now he is making money with his latest interview. Revealing his reason for profiting off his daughter, he explained:
"My daughter told me when I reach my senior years, she'll take care of me. I'm in my senior years now. I'm 75 years old, so it's time to look after daddy."
Thomas said after months of the media portraying him in a negative light, he wanted people to see another side to him. He hoped the documentary will also help people see his side of the story.
He said in 2018, he was approached by someone, who convinced him that he needed to change his public image, and they would help him.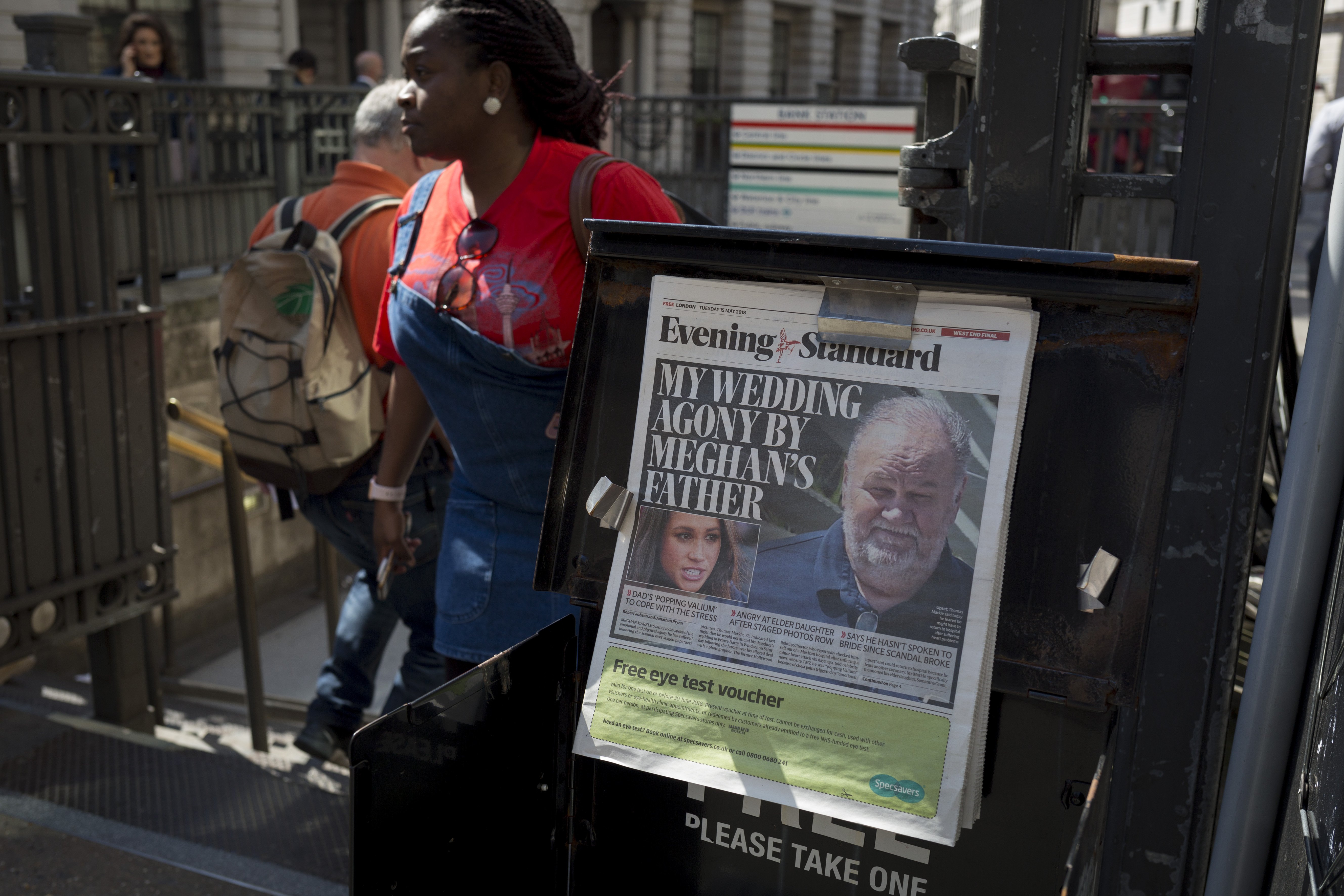 The photoshoot was setup up by his daughter 
Samantha Markle
. In the pictures, he was shown of him being measured for a suit, working-out, and reading a book about England.
The pictures are believed to have sold for $100 000 to the media. Thomas said "those pictures will sell forever." He is still making money off them today, every time someone uses them.
Thomas admitted that just before the story broke that the pictures were staged, Harry and Meghan called him to warn him about the news breaking, and to also find out if it was true, Thomas revealed:
"I denied it. All Harry asked me was did I pose for measurement for a suit, and I said no I wasn't posing for a measurement for a suit, I was being measured for a new hoody. That's what I told them."
He also spoke about the couple's royal exit, and said he is disappointed with their actions because every girl dreams about becoming a princess, and he believes she threw it away for money.
Thomas, who has never met his grandson Archie, said he will most likely die before he ever speaks to his daughter again, and said the documentary would only affirm their isolation from him.