Kim Kardashian from KUWTK Reveals How Breakfast Time in Her Home Looks like with Pic of Kanye West & Their 4 Kids
Kim Kardashian West and husband Kanye West may be living a more comfortable life than most, but they've still got to deal with crazy mornings with kids. To some level, we can relate to that.
On Wednesday, Kim Kardashian, 39, gave fans a sneak peek into an average morning at her Calabasas, California home. With four kids, the reality star is sometimes like a regular mom. 
Of course, the "Keeping Up With the Kardashians" star gets help in certain areas, but it was still an eye-opening sight to behold. The post is found below.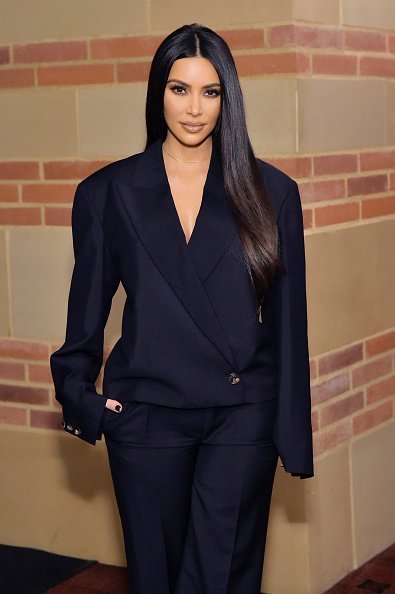 Screenshot of Kim and Kanye's mornings
In the post, Kim sits between her husband Kanye, 42, and daughter Chicago, two, at a large, wooden circular table. The three are the only seated family members. 
Son Saint, four, stands between his parents holding one of the family's dogs. Meanwhile, North, six, stands closer to her sister Chicago holding two dogs under each of her arms. 
Chicago and baby Psalm, eight months, are the only ones focused on the camera for the shot. Psalm, with a hand to his mouth, lay in a gray baby lounger placed in the center of the table.
Followers challenge Kim's use of "madness"
The table itself was spread with eggs, fruit, sausages, cereal, Greek yogurt, and more. The post has received over four million likes since it was uploaded.
Kim captioned it, "Morning Madness," but many in the comments challenged her word choice. They were quick to point out how Kim's meal was probably prepared for her by chefs.
Furthermore, they noted how she has nannies, as well as persons on hand to clean up after her. Some fans defended her, however, saying they'd do the same if they had the money.

Kim's couch gets dirty
Typically, Kim's home appears to be very clean, even though she has four small children. However, the star recently dealt with a classic mess that involved three out of her four little ones.  
Surprisingly — or not — it was oldest sibling North who started it all. She decided to paint not only her face but also Saint and Chicago's face with makeup resembling the "IT" clown in the thriller film.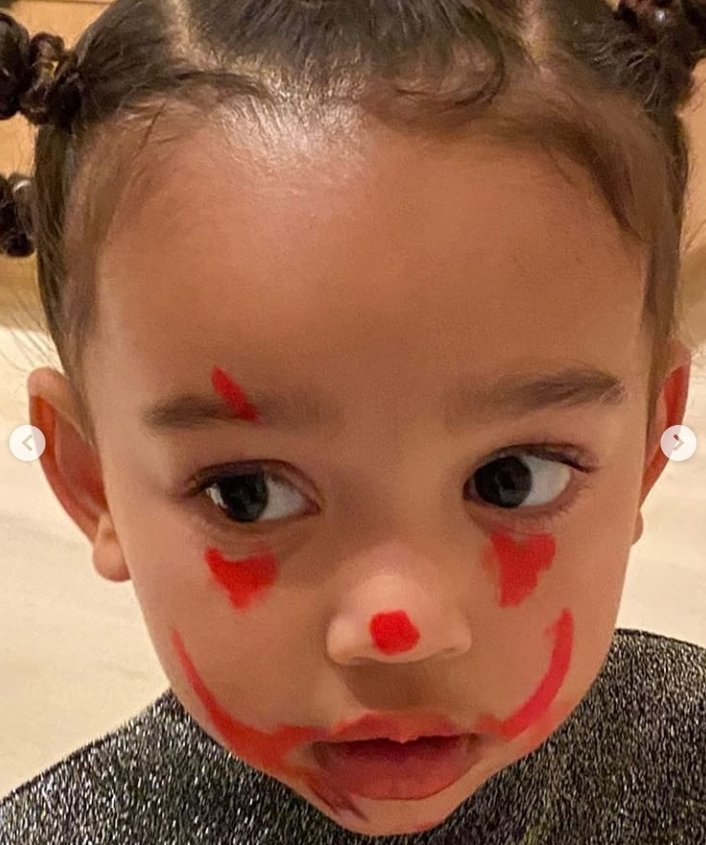 Kim shared the hilarious results to her Instagram stories, so the post disappeared after 24 hours. In one of them, she revealed that a white couch she owned got it's share of makeup, too.
North styles sister Chicago
Sometimes, though, North keeps things clean when it comes to her siblings. Last December, the six-year-old dressed up sister Chicago in an outfit matching hers.
Kim shared the adorable results to Instagram, and North and Chicago melted hearts with their sisterly love. Both in tank tops, jean shorts, and gray sneakers, the cuteness level was off the charts!