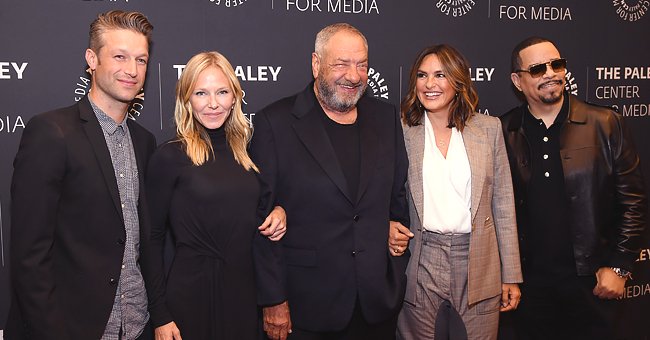 Getty images
Dick Wolf Who Created 'Law & Order' Has Faced Plenty of Ups and Downs in His Life
The life of the creator of the "Law and Order" franchise, seems perfect from afar, but on a closer look, it is rigged with stories of good and bad times, and a quest to succeed in a competitive industry.
A book never gets judged by its cover, and it would be unwise to judge Dick Wolf's life by the symbol of success it is alone. Beneath the glitz and glamor is a man who worked hard for what he has and fought hard to protect it.
Wolf is famous for producing and writing the "Law and Order" franchise. He single-handedly thought of the story back in the early '90s and pushed to have it greenlighted on television.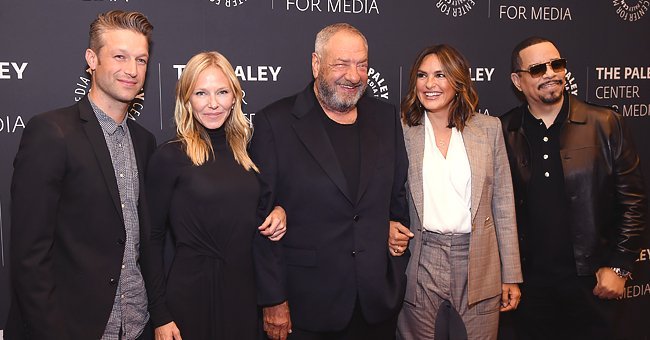 Peter Scanavino; Kelli Giddish; Dick Wolf, Creator and Executive Producer; Mariska Hargitay; Ice T at the Paley Center for Media, September 25, 2019 | Photo: Getty Images
HE WAS CONFIDENT HE WOULD SUCCEED
At the time the show was still relatively new and was the only show getting filmed in New York City. It lost some of its viewers to "Roseanne" when NBC changed its time slot. It went from 10 p.m. to 9 p.m.
The loss didn't deter Wolf, and he was confident his show would do well, which it did. The success of the show led to the creation of "Law and Order: SVU" and "Law and Order: Criminal Intent."
HE TAKES NOTHING FOR GRANTED
SVU remains the only show from the franchise still airing, and it has been on TV for over two decades. On the success of the show, the producer puts it down to quality control and having the best team.
He grew up on the grounds of NBC studios, where his parents worked in the publicity department.
Wolf does not take his success for granted. He once said that the movie business is one of strange left turns and incredible timing, and the difference between success and failure in Hollywood is a knife's edge.
HE FOUGHT FOR HIS MONEY
This makes him guard what he has jealously, and he once had to fight for it. The fight was with his second wife, Christine Wolf.
After the former couple got divorced in 2003, Christine sued Wolf for more money, alleging that he failed to disclose the full extent of his wealth. It resulted in a legal battle that lasted for 12 years, with the producer's wife asking for millions of dollars.
HE MASTERED THE CURVES
While that would have made most men shy away from love, the TV mogul re-embraced it in 2006. He married his current wife Noelle Lipman, and they share two kids.
Born on December 20 '46, Wolf started in advertising. He grew up on the grounds of NBC studios, where his parents worked in the publicity department.
He later quit advertising to work as a writer. The first work the New York native did was "Hill Street Blues," and he also produced it.
Wolf mastered the curves life threw at him and came out on top. He continues to triumph in his craft, and as for challenges, he faces them with the confidence that there's no problem without a solution.
Please fill in your e-mail so we can share with you our top stories!